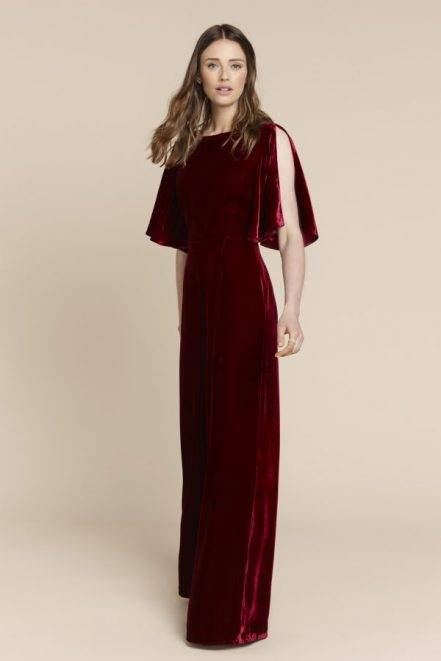 5 Christmas party outfit ideas
It's Christmas! Or, if you feel that it's still a little too early to start counting down to the day itself, it's certainly
holiday party season, which is the perfect excuse to check out the latest Christmas party outfit ideas.
So why not treat yourself to a new look for that special festive evening out?
Whether you're looking for Christmas fashion ideas for the office party, an evening drink and catch- up with
friends, or perhaps something stunning for New Year's Eve you can find something special at Beulah London.
We create designer fashion sustainably, so you can enjoy Christmas knowing your celebrations
have helped contribute to the employment of women who have escaped slavery.
Here are our picks of Christmas party outfit ideas that you're sure to love.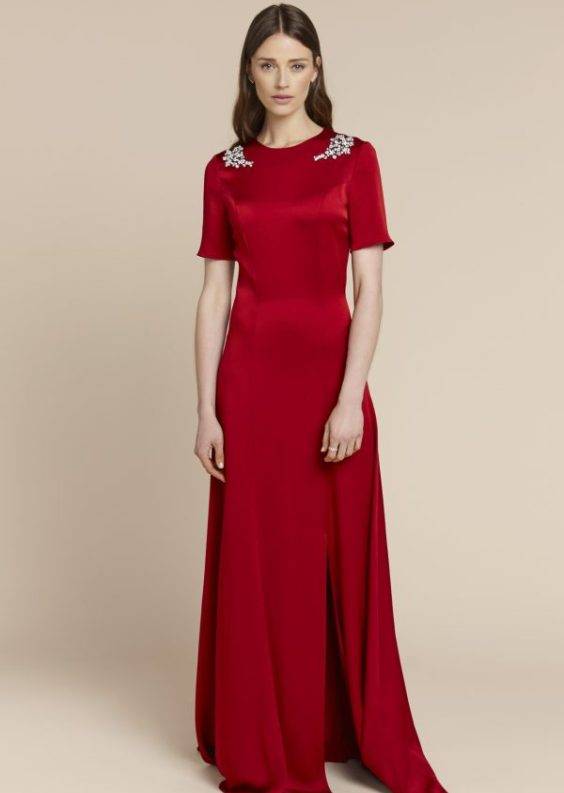 CHRISTMAS FASHION TO PAINT THE TOWN RED.
Red is being hailed as the colour to be seen in this autumn and winter, a classic festive theme that follows tradition. If you're hosting a dinner party, joining friends for a Christmas meal, or are looking for something special for your works party, choose a red outfit to celebrate Christmas and be spotted easily in even the busiest of venues.
Our favourite Christmas party dress this year for elegant dinners and formal events is this Genevieve embellished gown with side splits and fine floral shoulder embellishments in the season's festive red. It will make an excellent addition to your formalwear wardrobe and remain in style for many years to come.
If you're looking for Christmas fashion with a modern twist, look no further than this soft, tactile velvet Cressida jumpsuit in burgundy, which makes a great alternative to a formal gown for those dressy evenings out.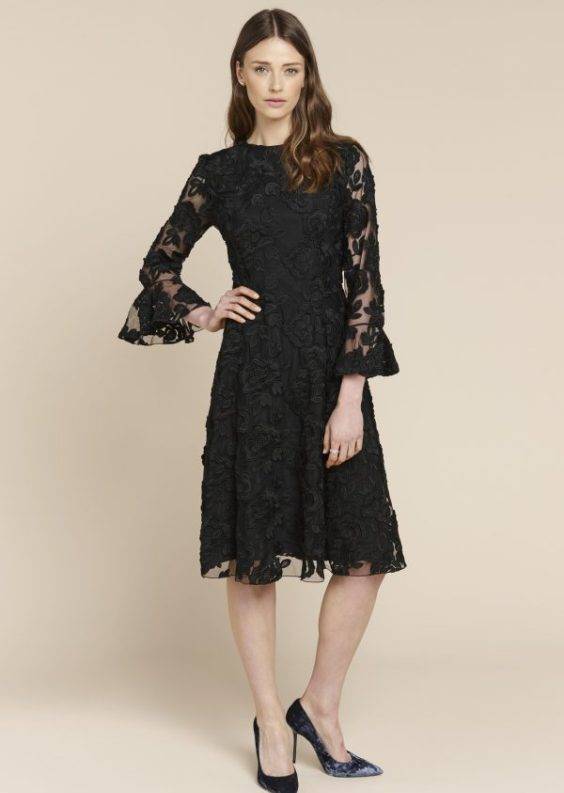 THE MUST HAVE LITTLE BLACK DRESS.
The little black dress is historically every woman's go-to wardrobe staple, so now is the perfect time to pick out your new favourite!
Our Seraphina black lace dress is brand new for autumn/winter 2017/2018, and makes an excellent addition to any woman's capsule wardrobe essentials to see you through the party season in style, and that is versatile enough to wear throughout the year too.
Velvet is one of the most popular Christmas fashion fabrics to provide a little added warmth during the colder months of the year.
Our favourite outfit for the fashion-forward modern woman who wants to make a style statement is this structured black velvet Tamara jacket, paired with the matching Tatiana trousers.
Wear with a crisp white blouse or perhaps add a hint of seasonal red with a deep, ruby-silk shirt, to produce a versatile outfit that is perfect for a Christmas evening out at the theatre, or that not- to-be-missed city party with friends
Christmas is the season for cocktail parties and meeting up with friends and loved ones to celebrate and catch up over drinks. If your social calendar is fast filling up with invites but don't know what to wear, pick a new cocktail frock to see you through the party season in style.
Your faithful little black dress is always a safe choice for formal drinks in the evening. Add a new piece to your collection that is versatile enough to go from the office straight to the hottest new bar in town, with our gorgeous royal blue Ophelia ruffle- sleeved dress.
So, update your wardrobe for the festive season with a special, sustainably made new dress or outfit. Whatever you're doing during the holiday period, your purchases help to support garment workers and communities in developing countries to achieve independence and earn a fair living wage. So feel good about your special Christmas purchase even when you're not wearing it.
Happy holidays!
For vulnerable and trafficked women. Our aim is to enable them to live in freedom

We're creating a sustainable, commercial, and creative vehicle that will provide an alternative livelihood to these women. We do this by providing meaningful employment to women who craft our products, and we also donate 10% of our profits to charitable causes.

We are currently working with
Who are joining us in our cause to empower women through the business of fashion.