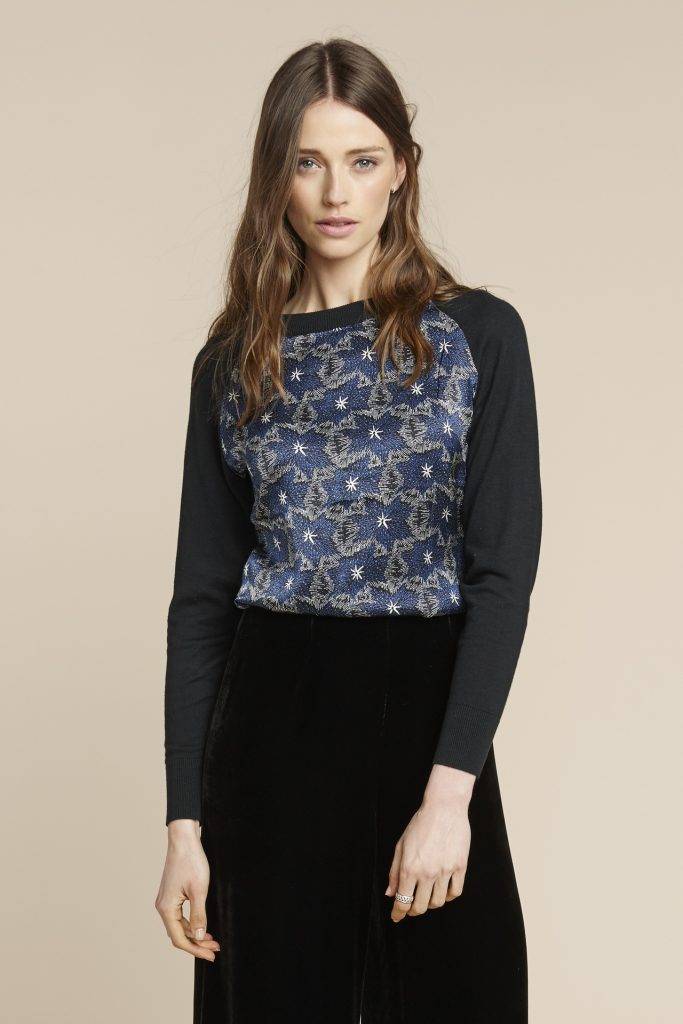 6 BEULAH LONDON WOMEN'S WINTER ESSENTIALS
When the clocks go back and the evenings start to get darker, the temperature drop sharply,
the worst moment is opening your closet and realising you have nothing to wear.
And winter 2017 is already shaping up to be one of the coldest we have seen in the UK for several years.
So, now is the perfect time to sort through your closet and cull anything you haven't worn for a while.
Perhaps make room for some new seasonal pieces to build a capsule winter
wardrobe collection for the coming season too!
Here at Beulah London, we have just released our Autumn/Winter 2017 collection.
Like all our collections this season's is sustainably produced,
and designed in our traditional classic, chic style.
So, if you are looking for winter essentials and want to make ethical fashion choices
that support and empower producers, read on for our suggestions of six winter wardrobe
must-haves for the coming season. And our Beulah London style
will remain current for many winters to come.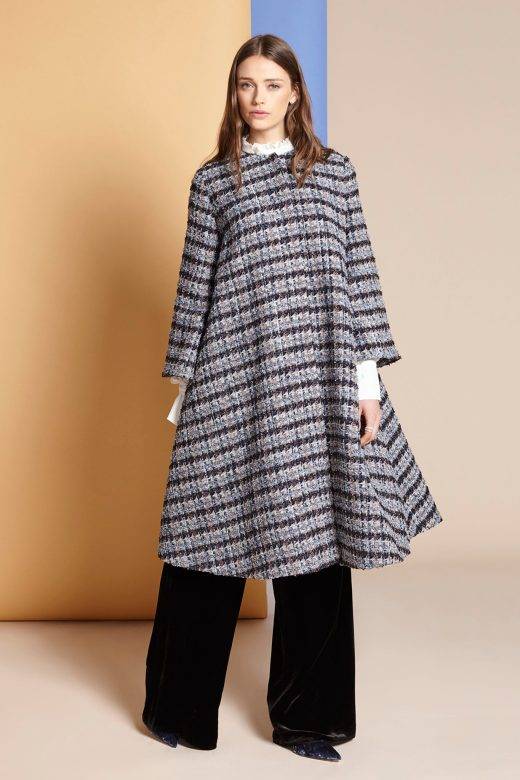 The key winter essential, the right coat should be an investment that will continue to provide value and enjoyment for many years to come. Our favourite winter coat this year is this Abigail Oversized Tweed Coat, with a distinctive collarless swing design and invisible fastenings, which looks equally at home worn over a pair of casual jeans or smart workwear.







that special new year gown
When it comes to winter wardrobe essentials for 2017-2018, red is the colour that everyone is talking about. Choose a luxurious long red party dress for those Christmas cocktails and seasonal evenings out, to make a statement and stand out from the crowd!
Our embellished red Genevieve gown is constructed of flawless tailored satin with delicate collar embellishments and splits to the knee. The cuts provide form and movement to this elegant, floor-length evening dress, perfect for that special black-tie or New Year event!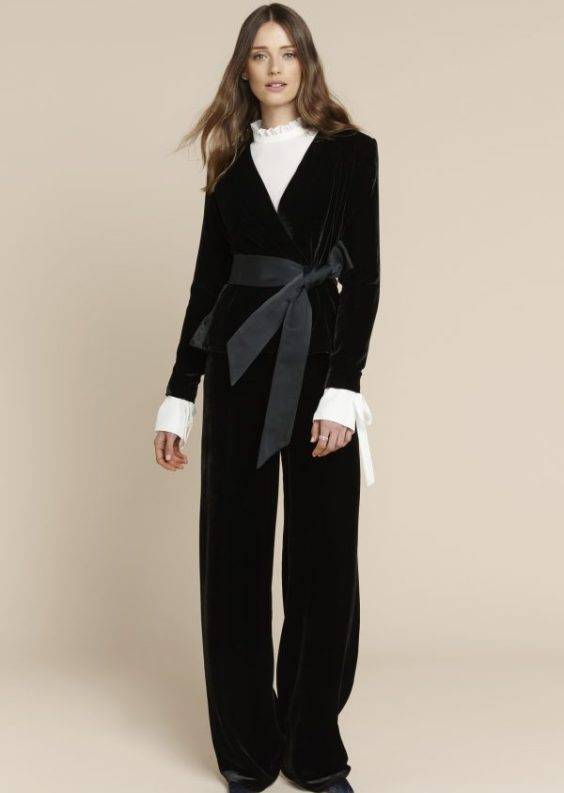 Autumn and winter's colour palette tends to be more neutral and muted than spring and summer shades. This provides plenty of opportunities to combine seasonal contrasting red with a mix and match collection of smart separates.
For a tactile, warm and distinctive winter fashion look for the modern woman-about-town, view these inky-black Tatiana velvet trousers, paired with the matching Tamara jacket to produce a sharp profile with clean lines, all complemented by the jacket's wide kimono-style belt.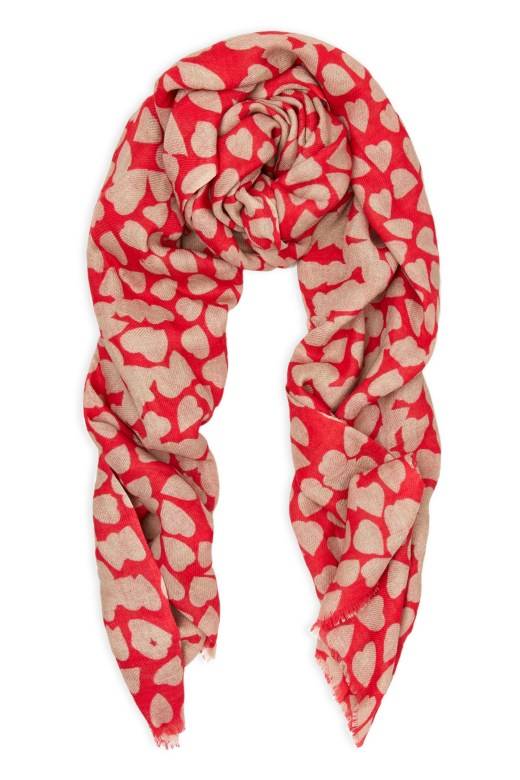 A warm, snuggly scarf or loose wrap can add a little extra warmth on those chillier days, and provides the opportunity to upgrade your capsule basics with a statement accessory. This draws the eye and provide that perfect finishing touch to any outfit.
In keeping with this year's seasonal red trend, no women's winter wardrobe would be complete without at least one red accessory. Our bestselling Shibani scarf in red and ecru can add a bit of flair to your outerwear, or provide contrast and a focal point to your more muted winter classic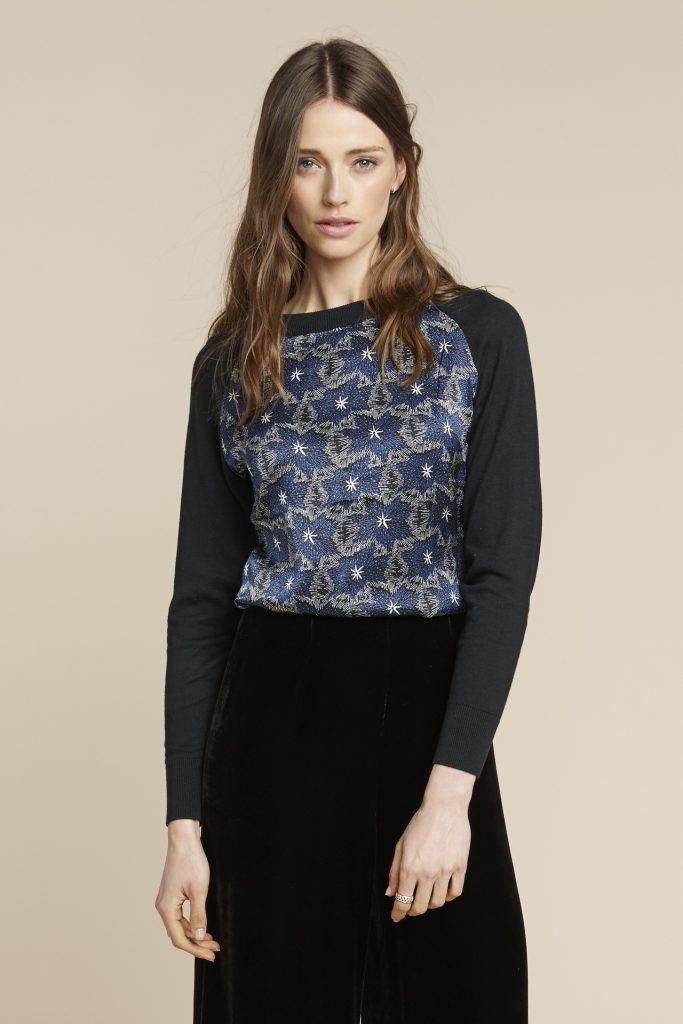 Layering has proven to be an enduring trend that has already weathered several seasons. This combination is perfect for advocates of sustainable fashion who like to mix and match from a versatile range of separates.
A pair of high-waisted tailored trousers forms the perfect foundation for our Larissa Star Print Silk Jumper, constructed of finely woven and snuggly soft satin overlain with our exclusive and distinctive star print detailing.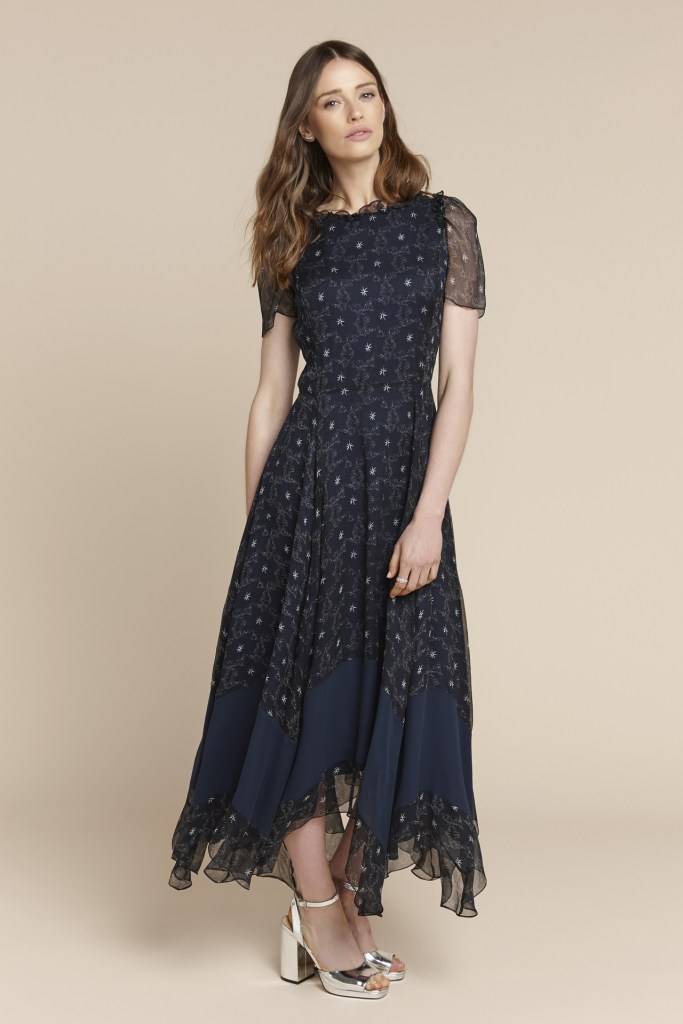 We've incorporated a selection of luxurious and impeccably tailored seasonal dresses into our range of 2017-2018 winter essentials for women. This Cordelia Star Print Handkerchief Hem Dress is a hugely versatile choice for socialising with friends, enjoying an evening out with a loved one, or simply to make you feel and look great on those winter days.
For a smart, distinctive tailored dress for the modern workplace that will make a statement for all of the right reasons, look no further than this Maia Geometric Print Shirt Dress, once again incorporating this year's seasonal red in a more muted and versatile pattern blend that suits all skin tones and style preferences.

~
Don't forget to follow us on Twitter and Instagram, to keep up to date with the latest news and our seasonal collections.

for vulnerable and trafficked women through
the production of our garments

We're creating a sustainable, commercial, and creative vehicle that will provide an alternative livelihood to these women. We do this by providing meaningful employment to women who craft our products, and we also donate 10% of our profits to charitable causes.
We are currently working with
Who are joining us in our cause to empower women through the business of fashion.