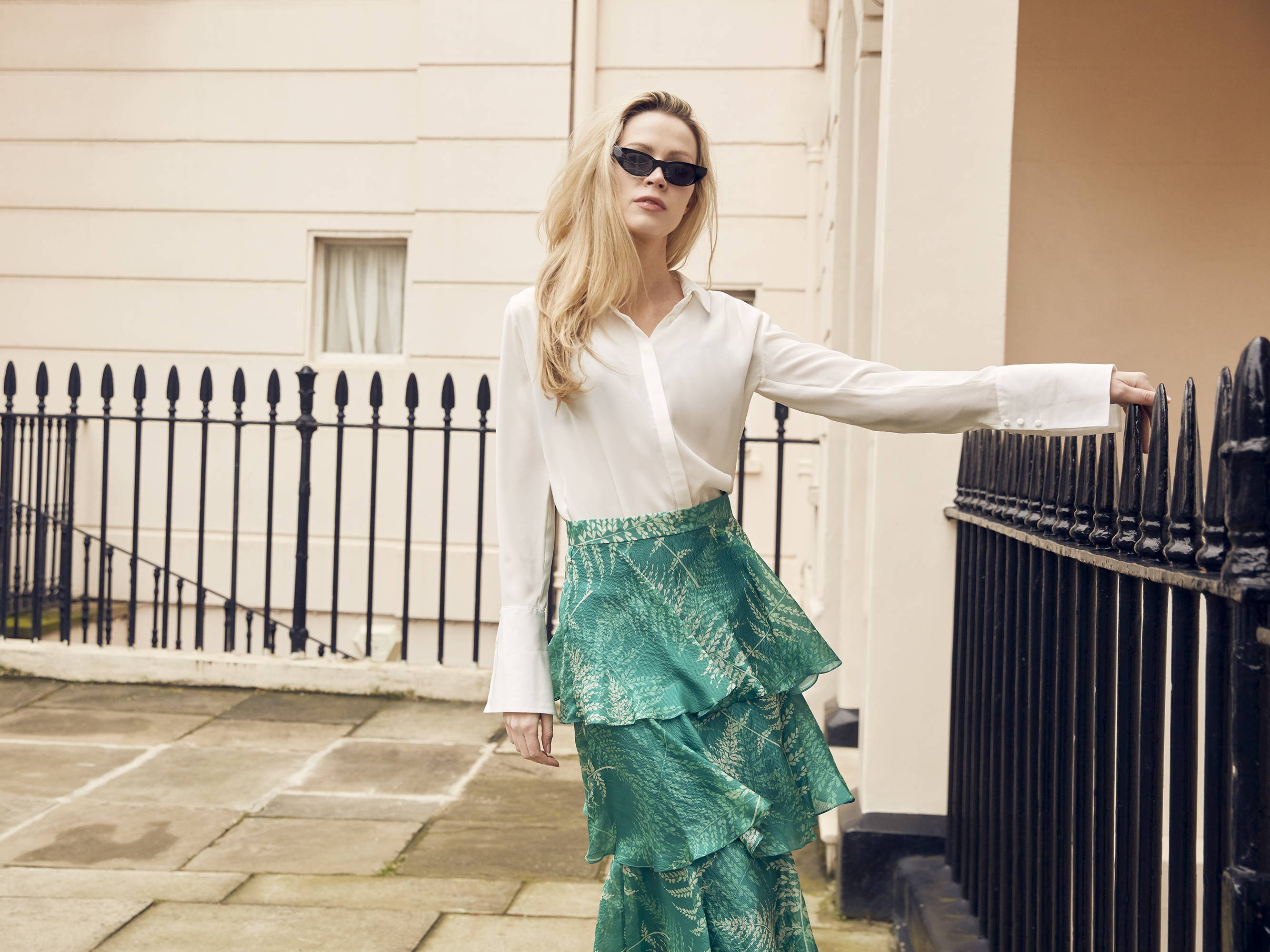 MY WEEK IN BEULAH
with Oliva Arben
Model & British Heart Foundation Ambassador
Photography: Katrina Lawson Johnson
Meet Olivia Arben, a fashion model and British Heart Foundation Ambassador.
Olivia is an inspiration to many, with her work for the British Heart Foundation and raising awareness of heart and circulatory diseases.
We speak to Olivia about her role at the Foundation, what she does to feel empowered, and her daily style advice.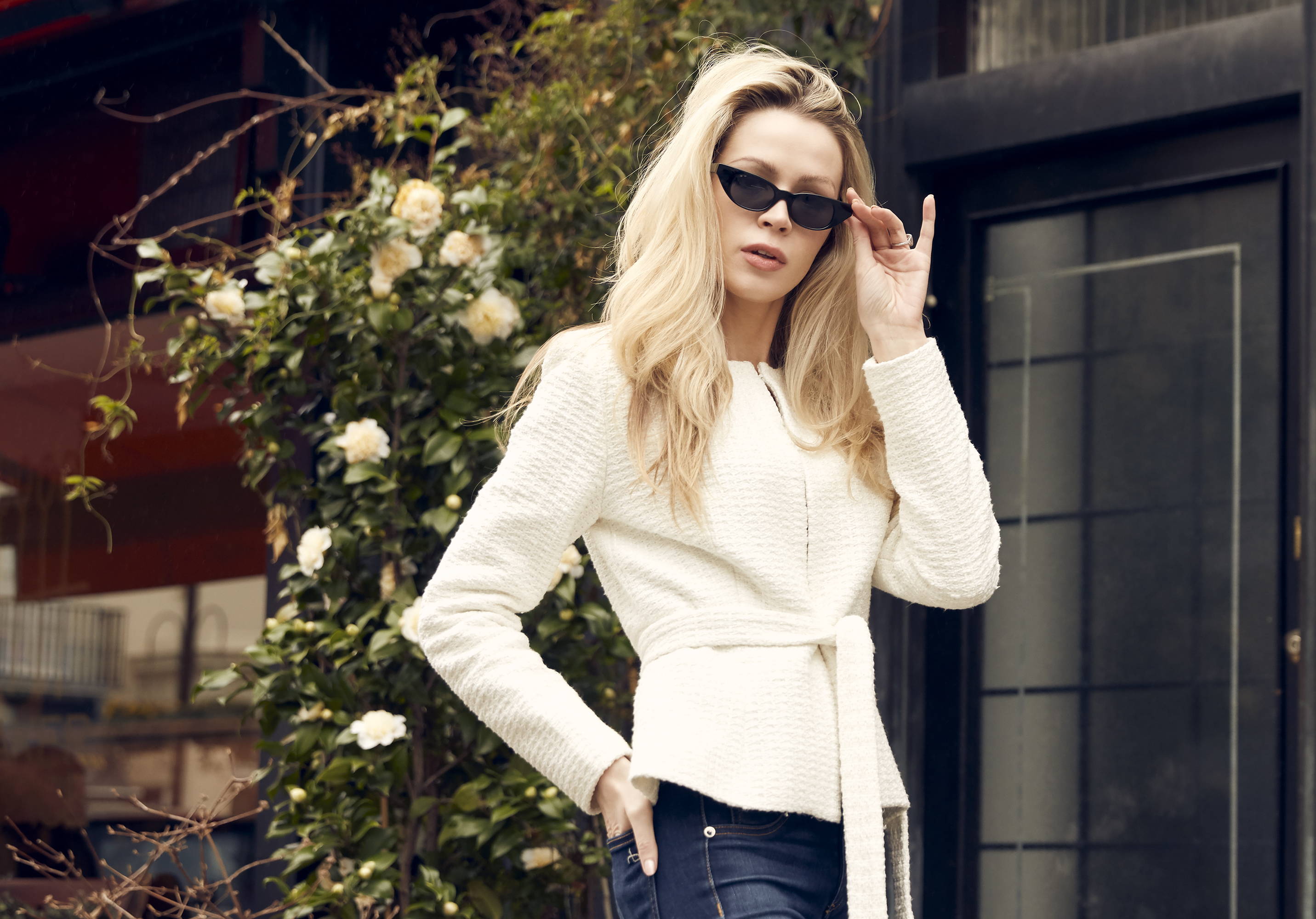 Passionate people really inspire me.
What do you consider to be your greatest achievement?

Becoming one of 5 female Official British Heart Foundation Ambassadors last March alongside Pippa Middleton, The Duchess of York, Dame Esther Rantzen and Dr Hazel Wallace. They are such inspiring women to work alongside raising awareness of heart and circulatory diseases - a cause close to my own heart as my father passed away from a heart attack at 53 years old.
What are the biggest challenges you have faced and how did you overcome them?

Using social media to help me support and achieve my goals in the fashion industry is a daily challenge because it's very easy to waste hours looking at kittens which I often do!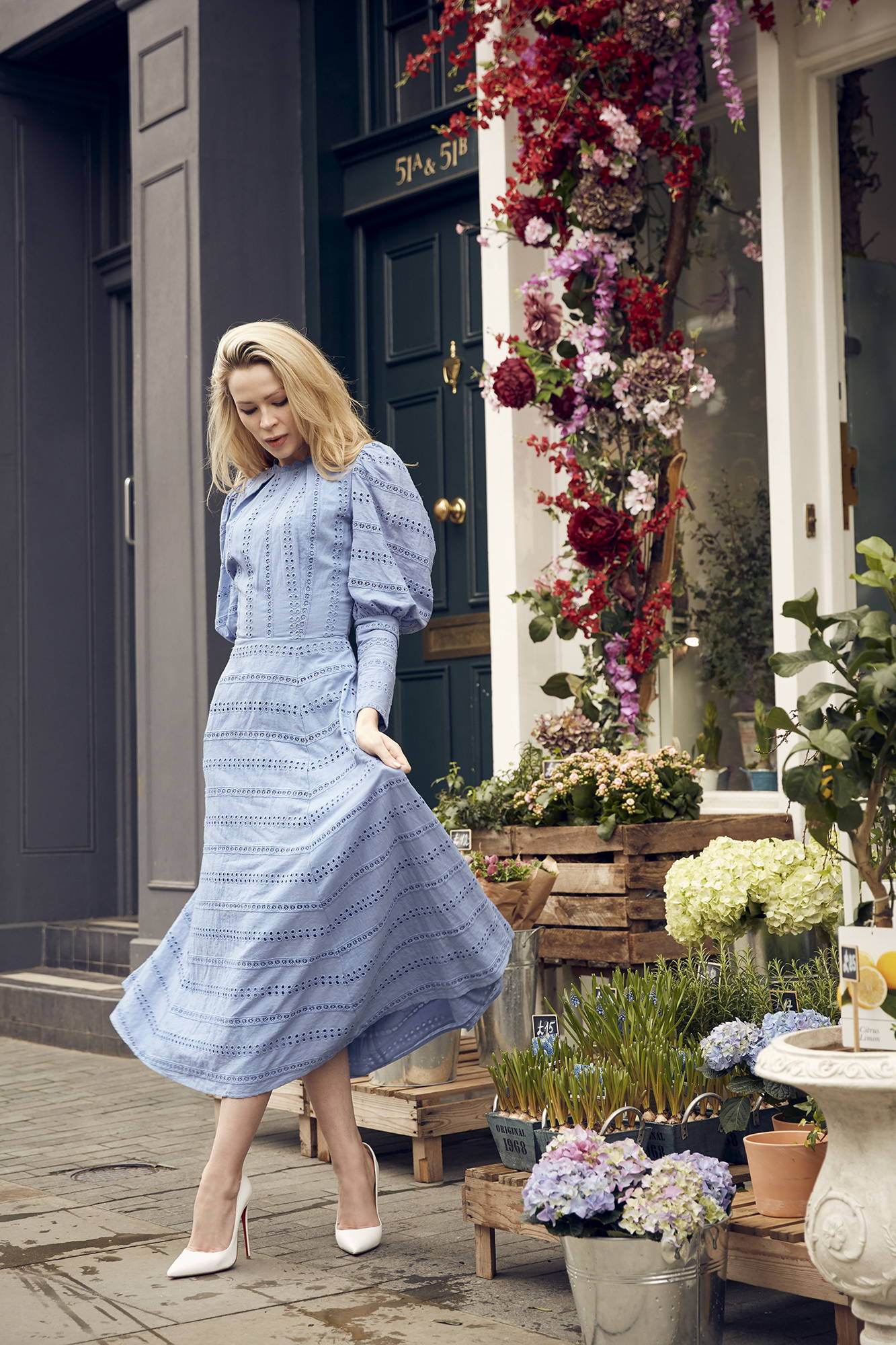 Tell us a bit about your work with the British Heart Foundation in your role as ambassador?

My role as an Ambassador is to raise awareness of heart and circulatory diseases & encourage people to get regular health check-ups and be aware of how their current lifestyles might be impacting on their heart health. I mainly do this through social media/radio/podcasts and magazine promotion. Sadly coronary heart disease kills more than twice as many women as breast cancer in the UK - which to many I'm sure is a surprising statistic as it was to me & why it is is so important to keep women aware and informed.
Tell us about your experience studying swimwear and lingerie design at London College of Fashion?

Having the opportunity to study swimwear and lingerie design there was really interesting and also a lot of fun! So much goes into the process of actually achieving a finished and marketable design than I had ever previously expected for such a small item of clothing. In the end, I went on to model full time but I still kept all of my course files so, never say never!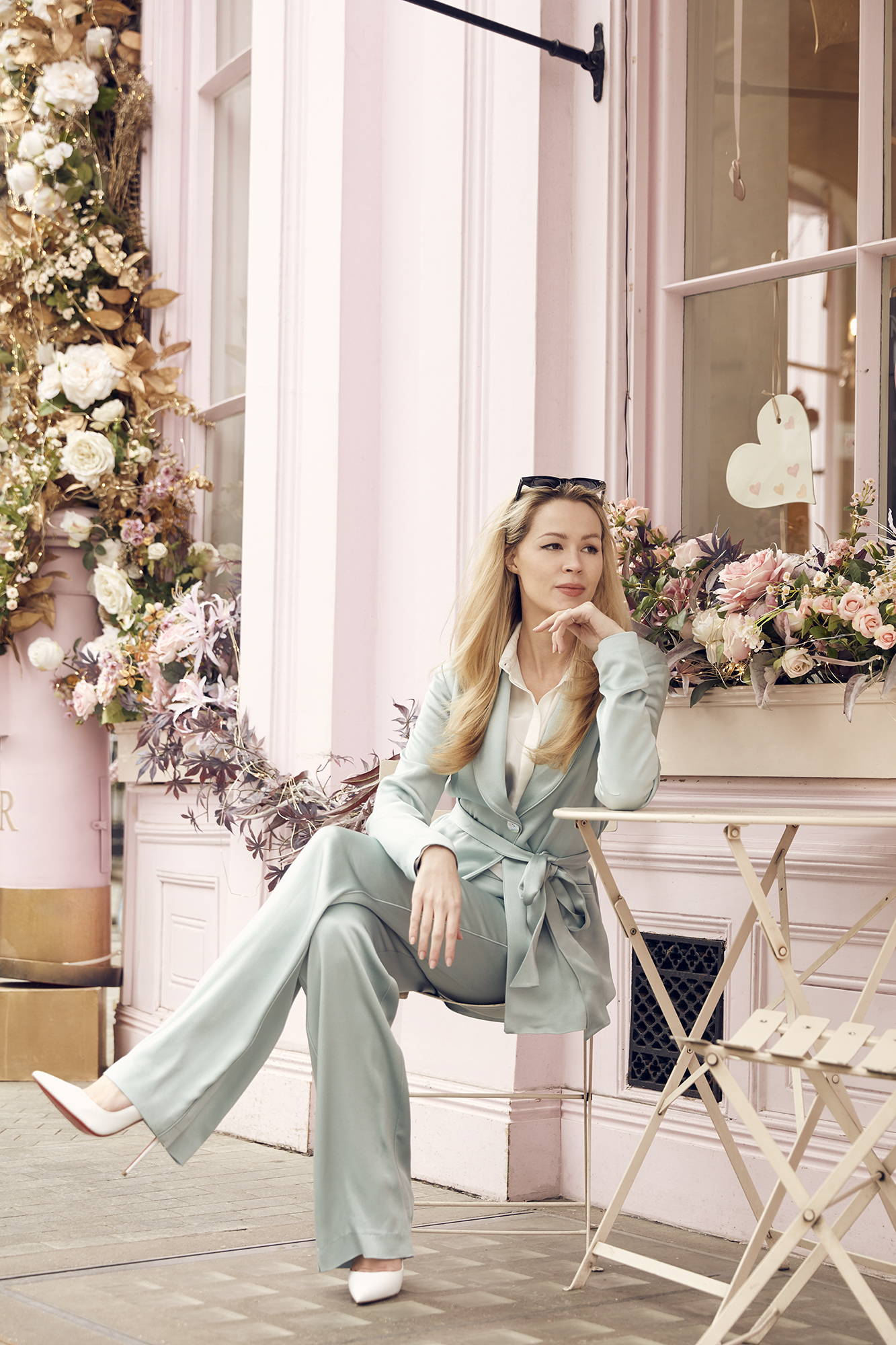 How would you describe your personal style?

I would say my style is glamorous, but elegant. I wear heels every day and I like to try new style trends, but try to be aware of over accessorising!
Where do you feel most at home?

(Aside from being at home in bed watching Netflix) - I feel most at home going for long walks around the Surrey countryside. There are so many lovely woods and National Trust parks close to my home that I have gone to since regularly since I was a child.
What is your favourite piece in the Beulah Spring 2020 collection?

It's so hard to choose but I would have to say the Olena Jacket and Pansy trousers, (I love a summer suit). I also love the length and collar of the Nalini dress.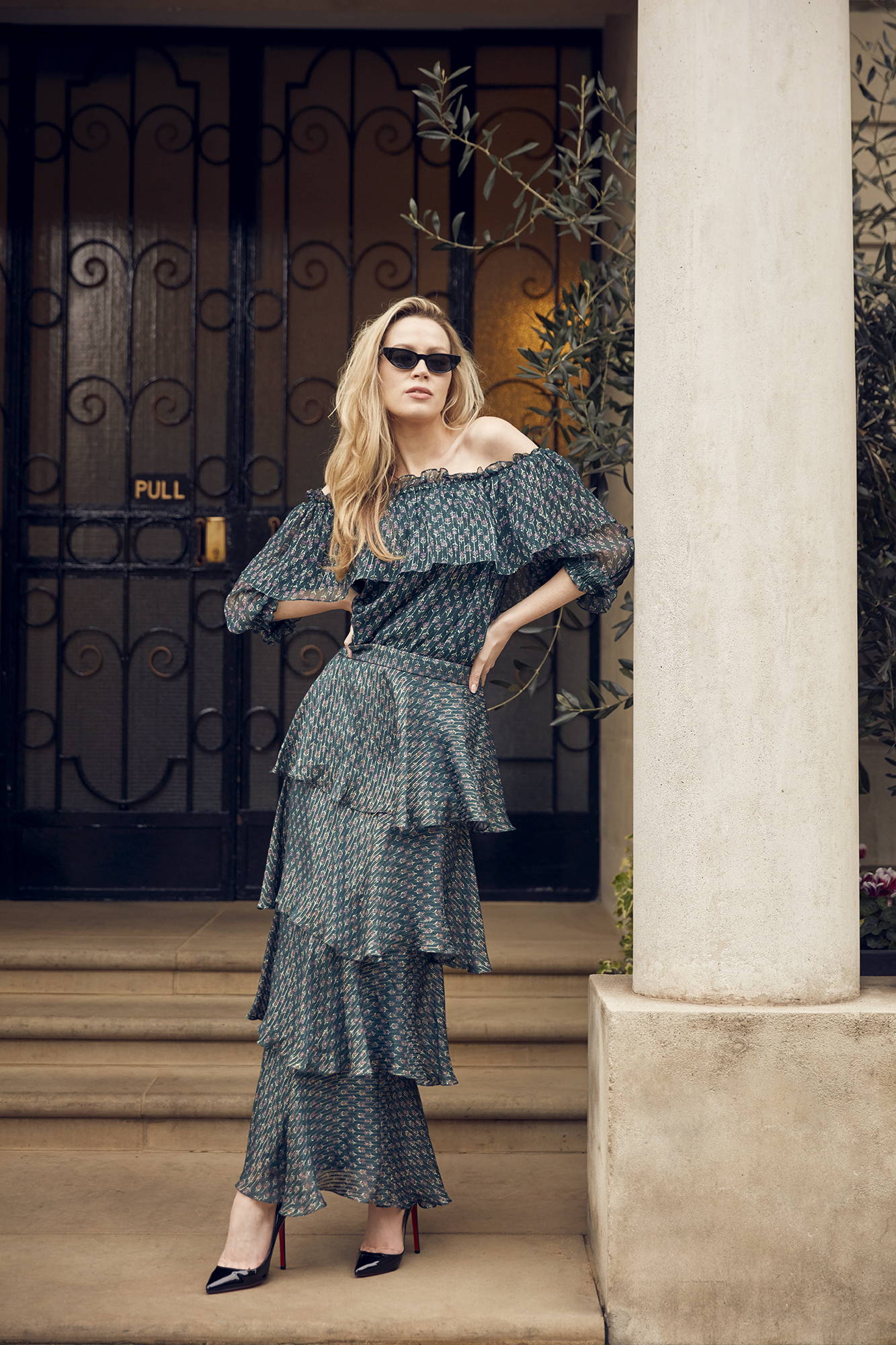 How do you celebrate women in your life?

By letting them know I support them in all aspects of their lives, having a truly supportive friend as well as family support is definitely one of the most important qualities to me.
What do you do to feel empowered?

I make lists! My sister got me into loving lists, she's a very organised person (Marie Kondo is her idol) but writing to-do lists do help me feel more organised and on top of things in my life - being able to tick off things on my list i have achieved or completed that week helps me feel re- energised & empowered.
What particularly inspires you about Beulah's social impact mission?

I have huge admiration and respect for Beulah for recognising and actually creating a process, through a company, that will have a truly positive impact on real women's lives - giving them hope, through developing skills, that will empower them to create better lives.
For vulnerable and trafficked women. Our aim is to enable them to live in freedom

We're creating a sustainable, commercial, and creative vehicle that will provide an alternative livelihood to these women. We do this by providing meaningful employment to women who craft our products, and we also donate 10% of our profits to charitable causes.

We are currently working with
Who are joining us in our cause to empower women through the business of fashion.