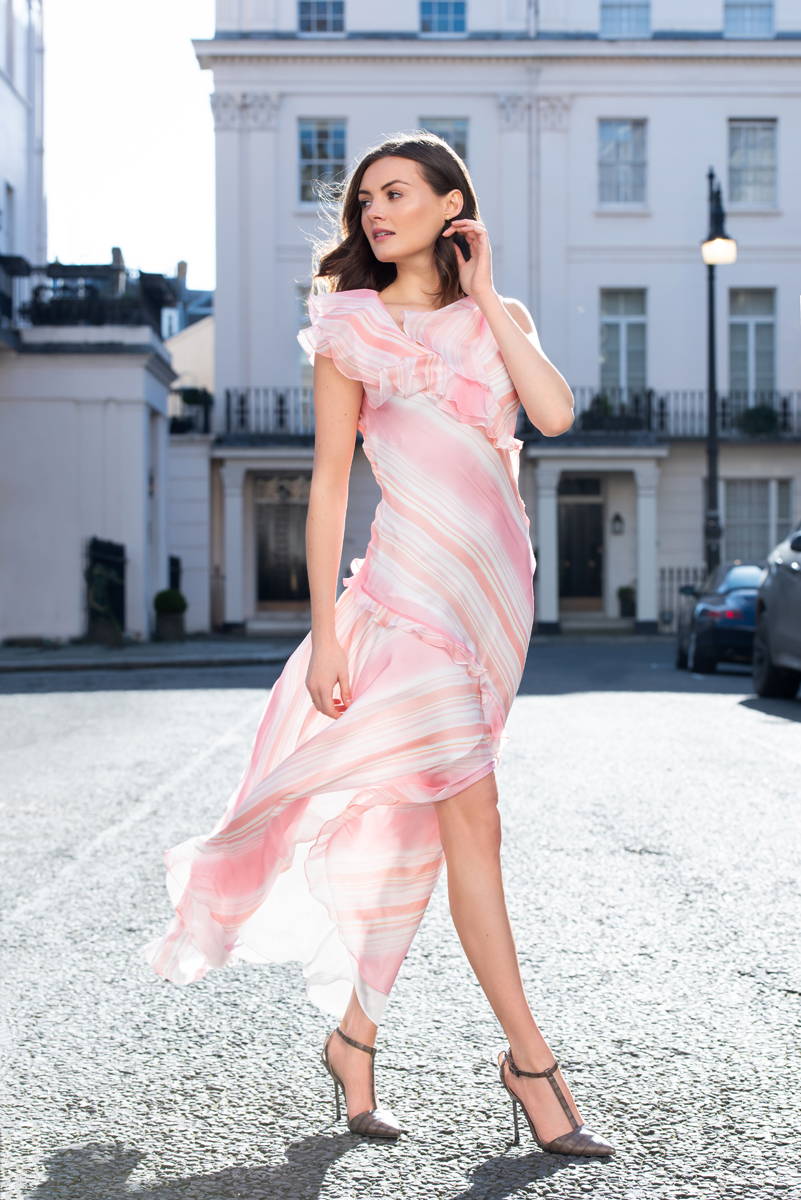 my week in beulah
WITH
NIOMI SMART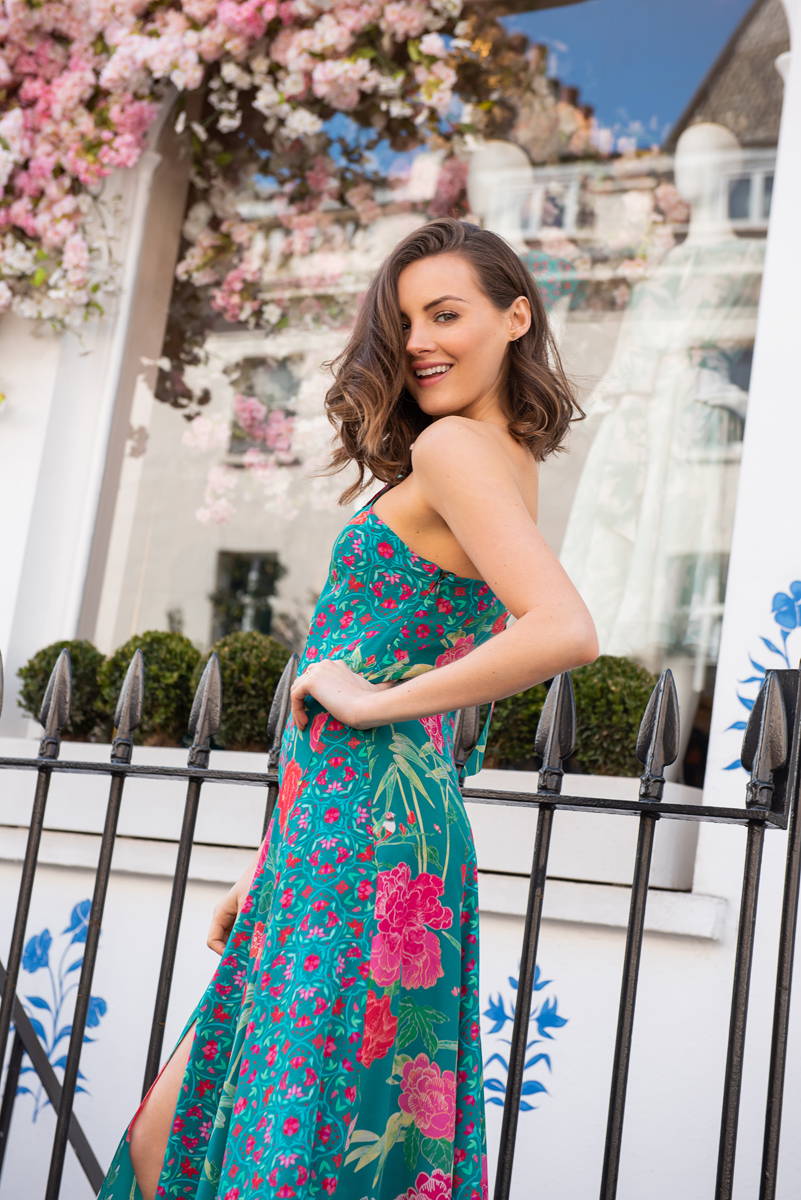 Who inspires you, from
past or present, and why?
Audrey Hepburn. She had a chic and effortless style and
was an incredible humanitarian; she worked with UNICEF
for many years on some brilliant change-making projects which
I think is a real inspiration.


If you could change your career to anything,
regardless of skill or experience,
what would you be?

This is such a tough one! But I love being outdoors and I'm always happiest amongst nature so
I think I would be a conservationist of some kind. If it could involve travelling the world spreading the
message about how important it is to look after the planet, then that's even better.
David Attenborough's job would be amazing!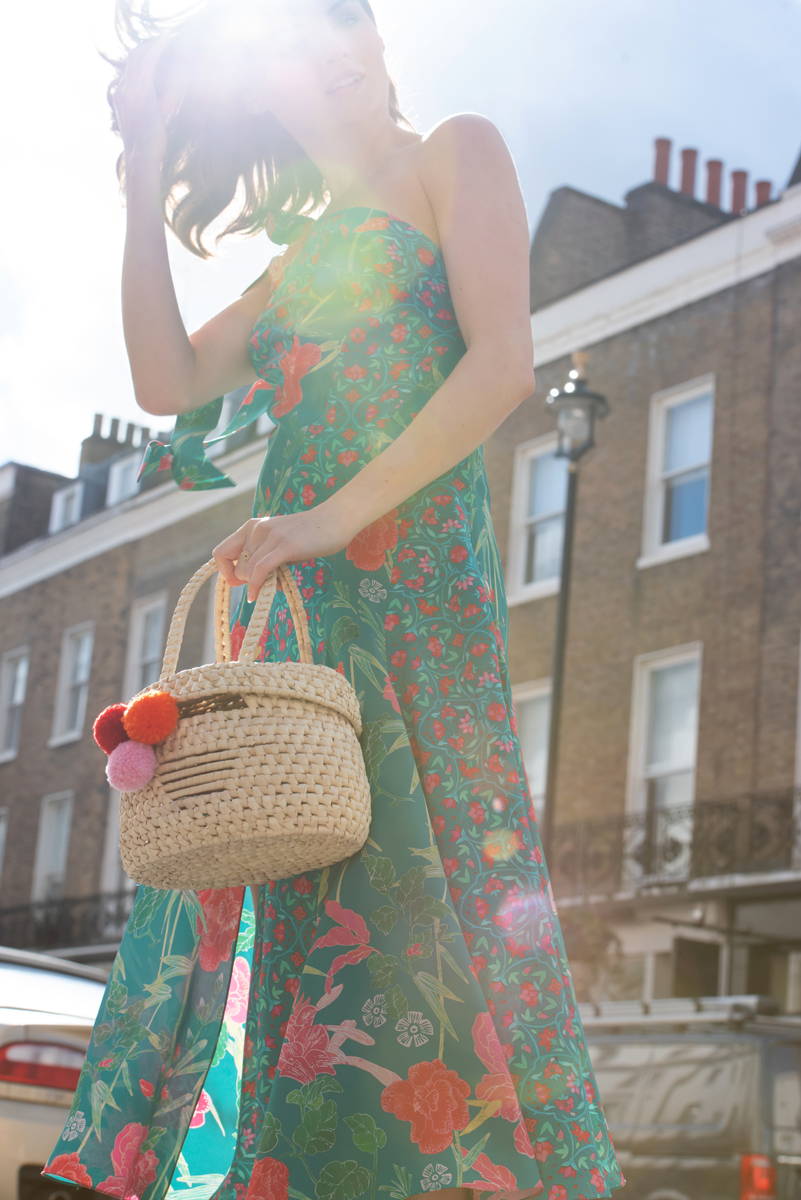 BIPASHA GREEN FLORAL DRESS
What's your greatest achievement in
your career/business to date?
Publishing my cookbook, Eat Smart. I worked so hard on creating those recipes and was so happy to be able
to inspire others to eat more consciously and really think about
what they are putting in their bodies.




WHAT IS YOUR FAVOURITE PIECE FROM OUR NEW SS19 COLLECTION?


The Indrina Blue Shadow Kimono Blouse and Idhika Blue Shadow Stretch Trouser. It's actuallynot something I would usually go for, I love a floaty dress in the Summer, but this two piece reallystands out to me. The kimono style top over the beautifully tailored trousers works so well, I just love it.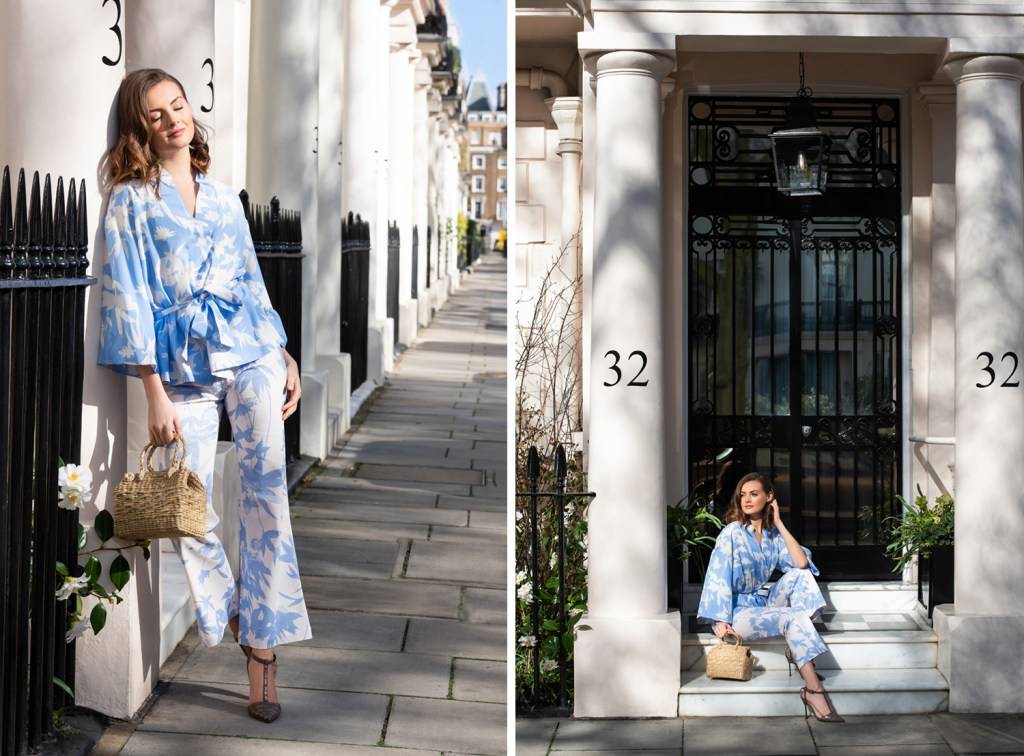 Tell us about a favourite place.

Indonesia has to be my favourite place. I have been lucky enough to travel to various islands in
Indonesia, and every time I fall in love with it. The people are so friendly and happy, it's infectious.
In Bali, I spent a lot of time speaking with one of the locals about natural medicine, which
I was fascinated by. I've tried to adopt some of their practices of healing
through herbs and natural remedies. It really is worth a try!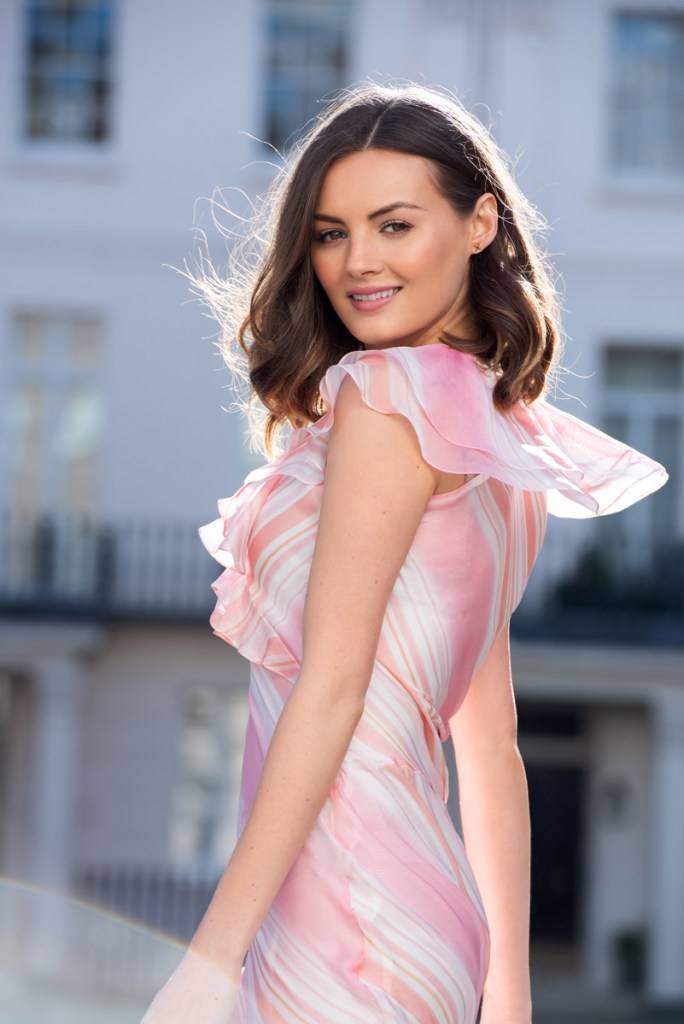 If you could only choose one accessory to use for an entire year, what would you choose?

A basket bag. This may sound completely unglamorous but it's so versatile. If looked after well,
basket bags can last a lifetime and can be used for any occasion, time and time again. I use the
bag casually during the day and dress it up in the evening, and I also use it
when I'm grocery shopping to avoid using plastic bags.



Tell us your best kept secret for a Brunch spot in London?

Hally's in Parsons Green. It's an Aussie-style restaurant with a chilled out vibe, friendly staff,
incredible food and a beautiful interior with white washed wood and fresh plants. They also
have delicious plant-based food options. Just be prepared to
queue for a table at the weekend!




How would your best friend describe you?
Loyal, reliable, and a good listener.


Where do you look for fashion inspiration?

I attend most fashion weeks which is where I get most of my aspiration from the catwalks to street styles.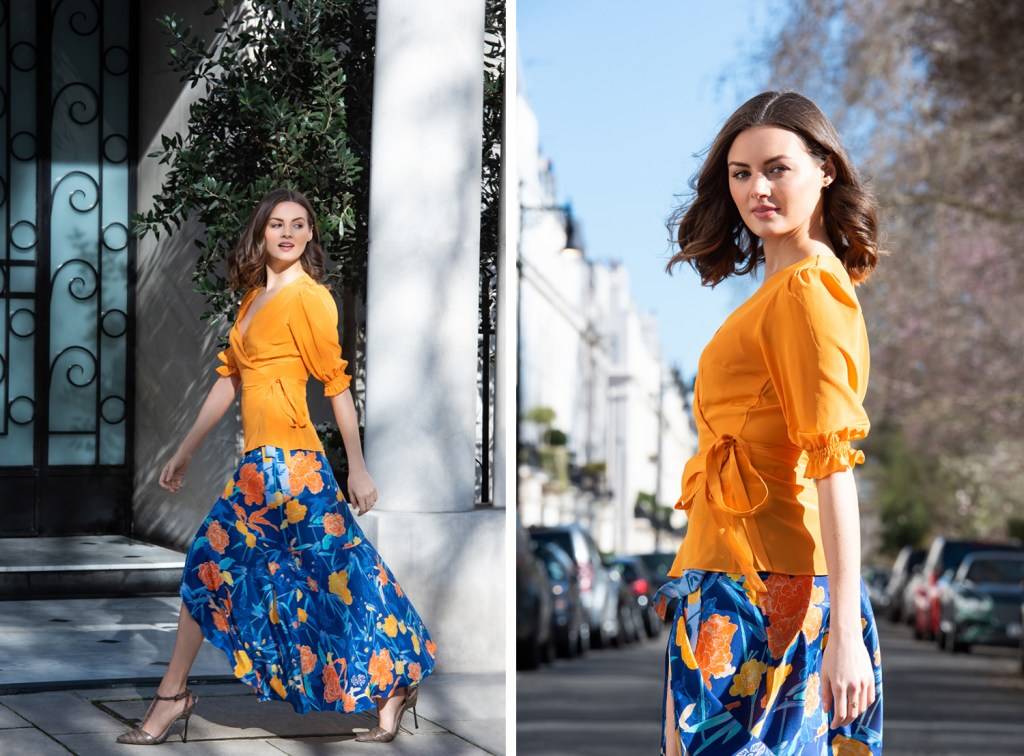 Getha Orange Silk Wrap Blouse and Kanta Navy Oriental Wrap Skirt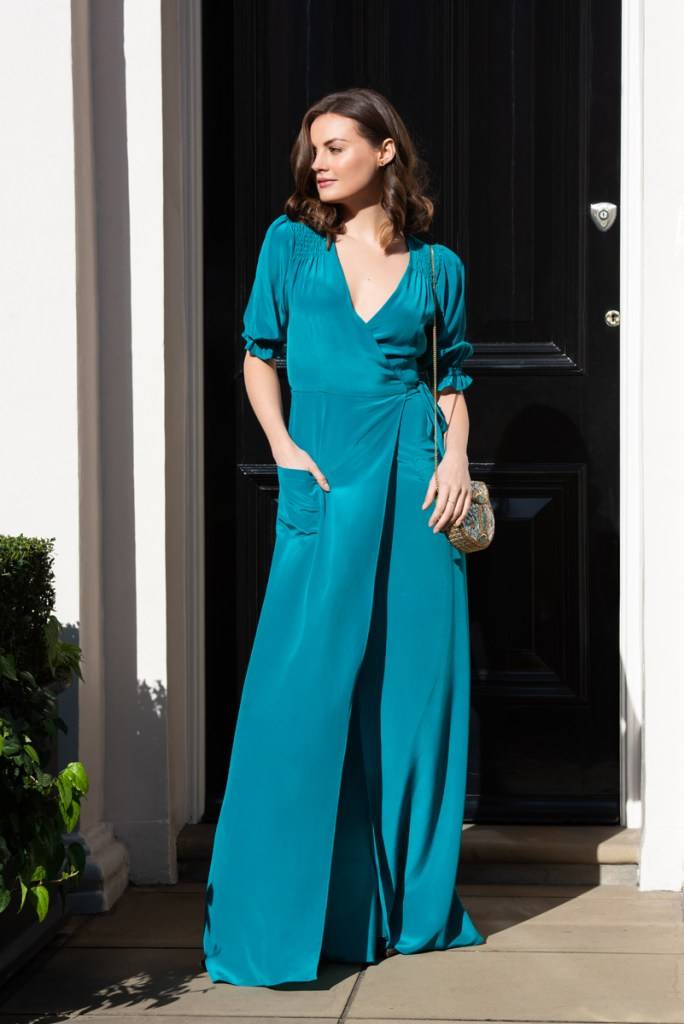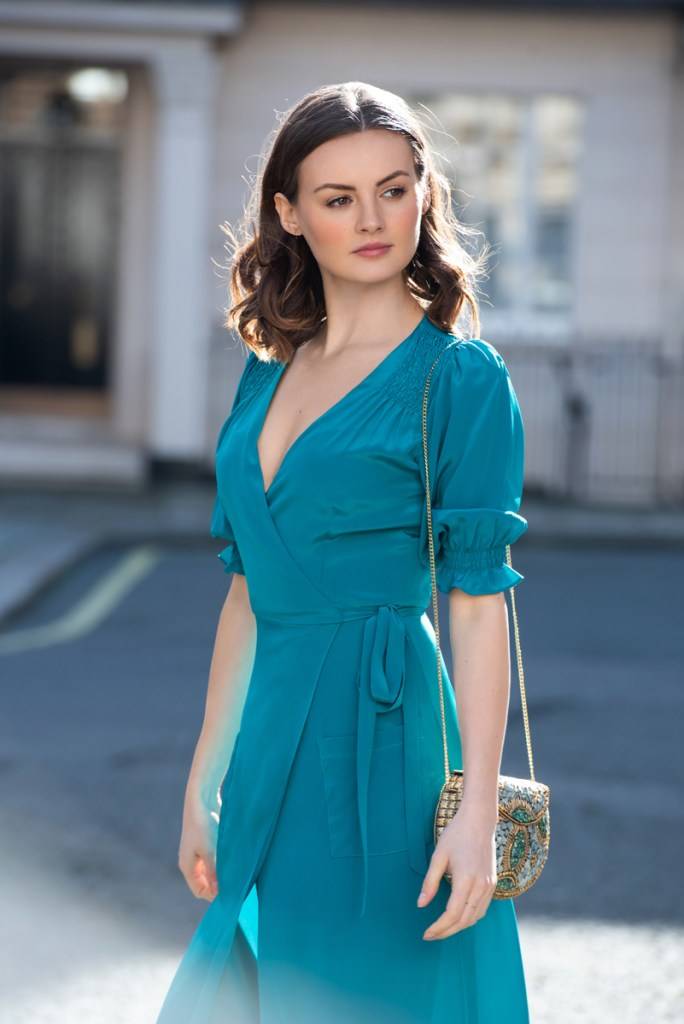 Alisha Emerald Maxi Dress
Follow Niomi on Instagram and her website.
Photography by Antonia Penia.

For vulnerable and trafficked women. Our aim is to enable them to live in freedom

We're creating a sustainable, commercial, and creative vehicle that will provide an alternative livelihood to these women. We do this by providing meaningful employment to women who craft our products, and we also donate 10% of our profits to charitable causes.

We are currently working with
Who are joining us in our cause to empower women through the business of fashion.