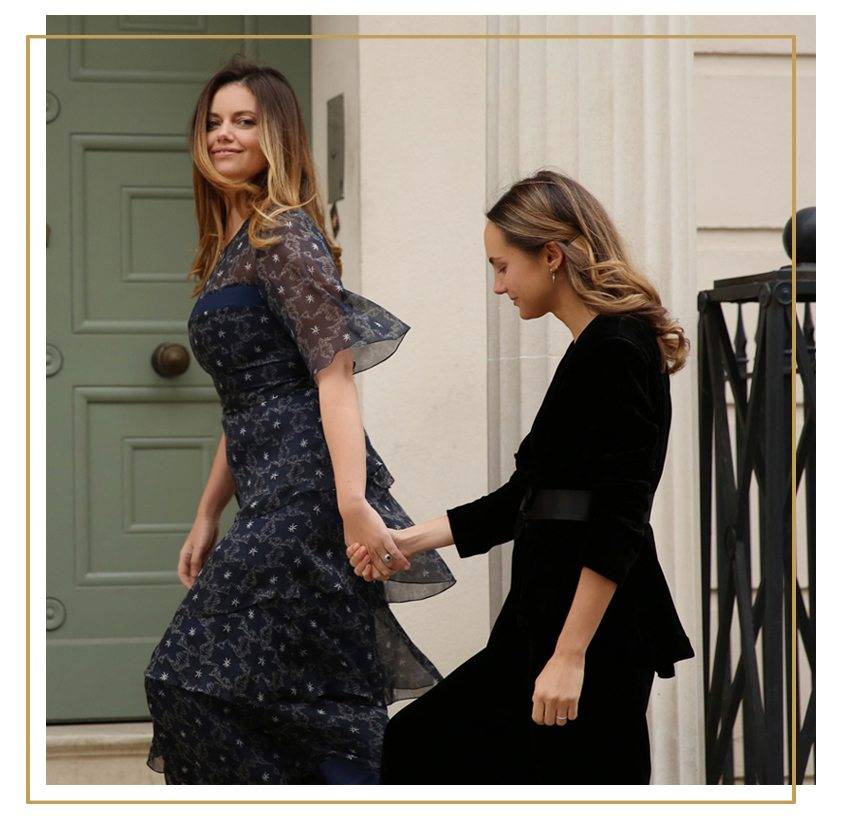 My Week in Beulah WITH
CO-FOUNDER NATASHA
Find out what inspires co-founder, Natasha Rufus Isaacs, in work and life.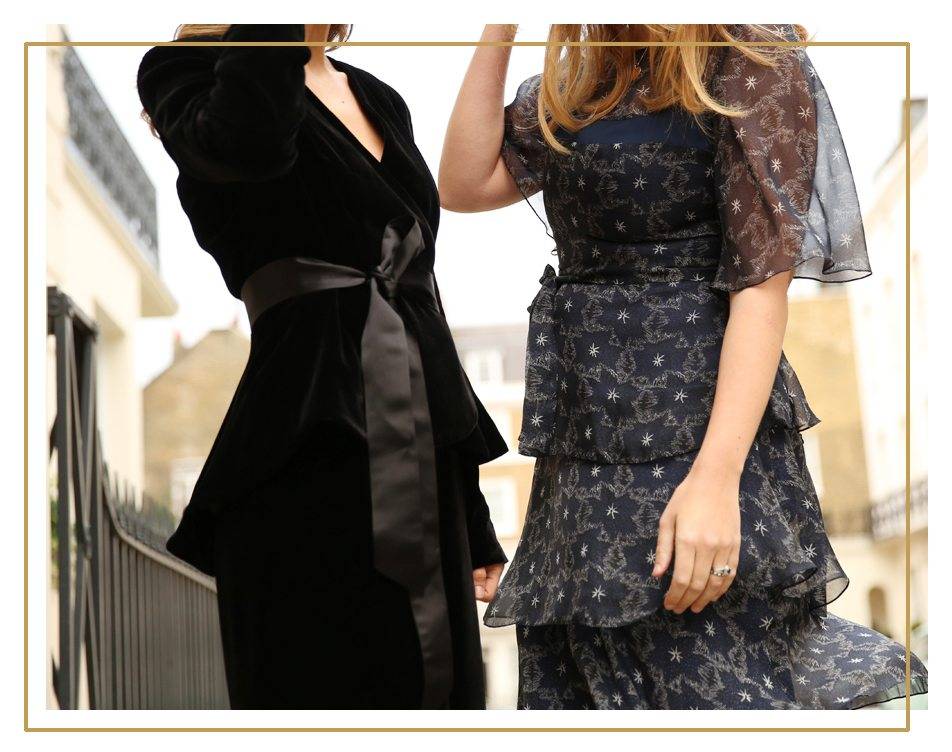 who is your biggest inspiration and why?
Lavinia, for putting up with me, through good times and the bad! Sharing my vision for Beulah and for her hard work and determination. Without her, this journey definitely wouldn't have been possible!

what is your favourite flower?
Blue Hydrangea – I had them everywhere on my wedding day.

HOW WOULD YOU DESCRIBE YOUR PERSONAL STYLE?
Slightly ad-hoc! I prefer more timeless pieces than 'trend driven'.
Since having children, I often have 5 minutes to get ready in the morning,
and then reach the office and wonder what on earth I've put on.

What is your favourite Beulah piece this season?

My favourite is the oversized Abigail coat in a beautiful blue tweed – I am living in it this winter!

What do you think Beulah stands for and the
work it does through The Beulah Trust?

Beulah is about creating the most beautiful pieces, which make a powerful social impact.
Beulah represents the new luxury which goes beyond the materialistic into a lifestyle
brand that acts as a vehicle for doing good and a voice for change. It's about
feeling empowered through the way you dress, knowing you're doing good in the process.
I want to see hundreds of women's lives changed through the Beulah Trust.
And see an end to modern day slavery in our lifetime.



What drives you most in the work that you do?

The women we are striving to help through creating employment and
empowering women who wear our clothes.

what do you consider your greatest achievement?
Setting up a business and juggling my babies! It's been the hardest challenge,
but I hope one day my girls will be proud of.

what's the best place to eat / hand out in london?
I love the Chelsea Ivy for brunch or supper. The garden is so beautiful in the summer.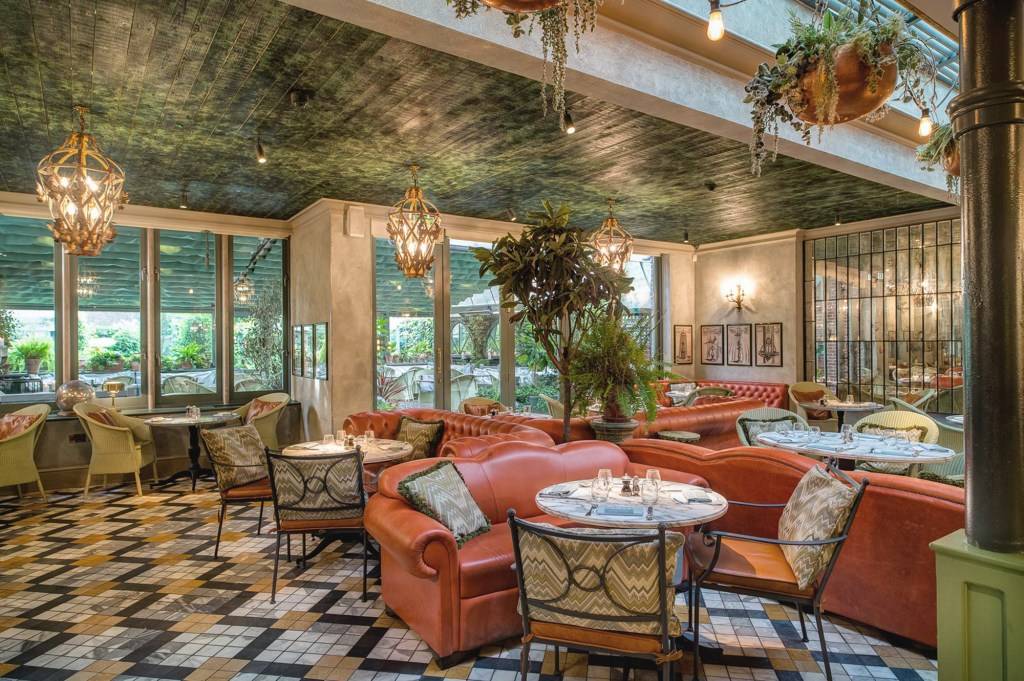 What is the best city you have been to?

Seville – I went with my sister and we had such a laugh, I have great memories.
I fell in love with the sunshine and tapas.

What is your favourite way to travel?

Qatar business class! I managed to get an upgrade on the way back from India earlier
this year whilst 7 months pregnant! I hadn't slept and had lived off curries and poppadoms for a week.
I have never appreciated anything as much as that flight home!

If you had to live anywhere else in the world,
where would you move?
Hmm... possibly California.
which words or phrases do you most overuse?
'Basically' and 'amazing' – I think I've spent too much time with Lavinia ☺
WHERE AND WHEN IS YOUR NEXT TRIP?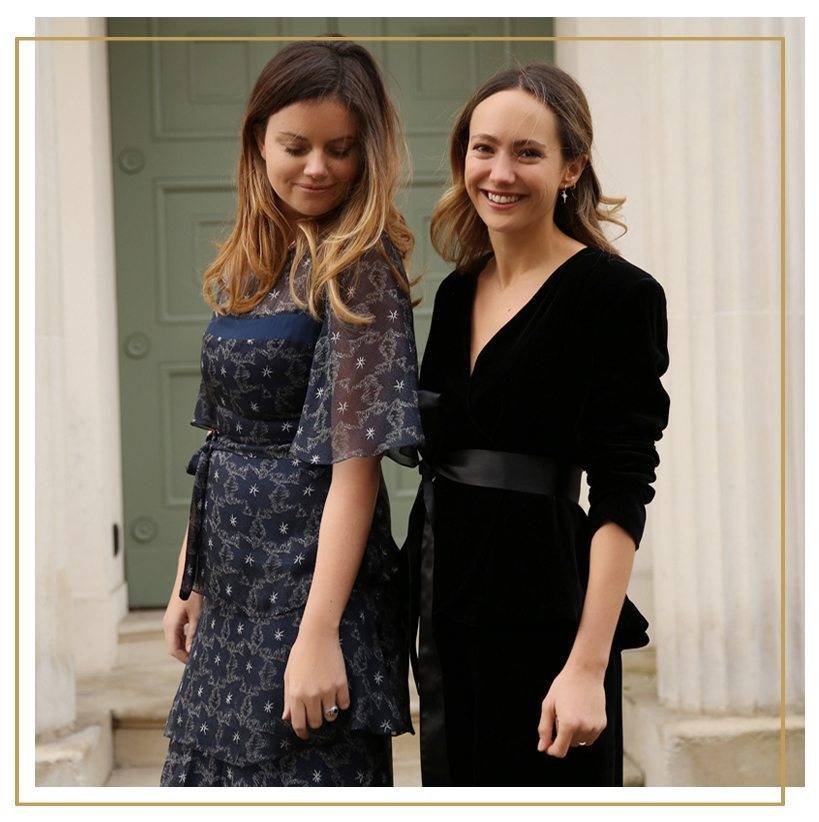 If you could swap wardrobes with anyone
who would it be?

The blogger/ fashion influencer Hanneli Mustaparta.
Love, love love her style. Very vintage, romantic and feminine.
WHERE DO YOU LOOK FOR FASHION INSPIRATION?
For every day, Instagram and I love Sheerluxe. For our collections?
Travelling. Recently we were inspired by the wallpapers/ interiors
of the SUJÁN Rajmahal Palace, Jaipur.

For vulnerable and trafficked women. Our aim is to enable them to live in freedom

We're creating a sustainable, commercial, and creative vehicle that will provide an alternative livelihood to these women. We do this by providing meaningful employment to women who craft our products, and we also donate 10% of our profits to charitable causes.

We are currently working with
Who are joining us in our cause to empower women through the business of fashion.