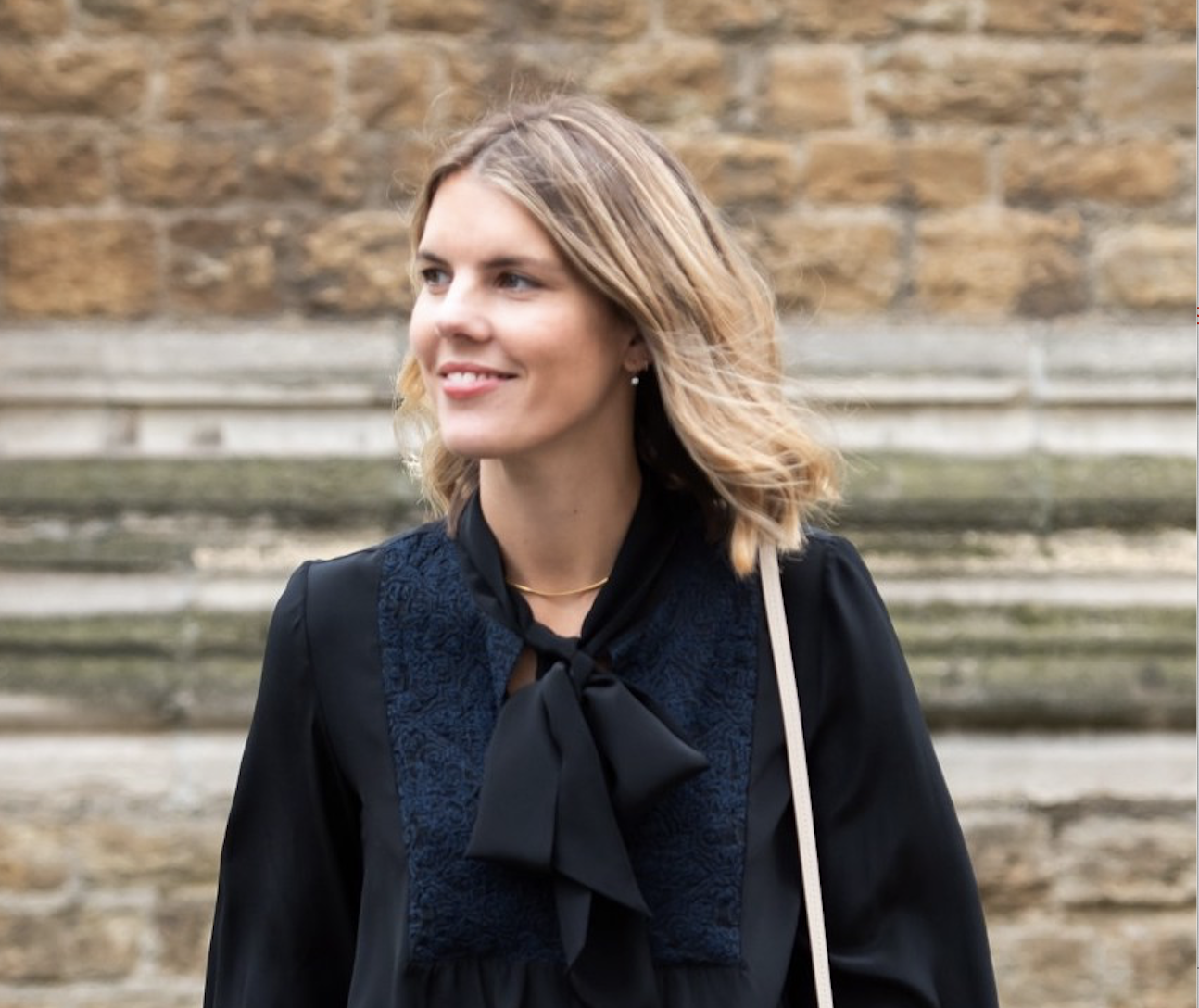 WITH GINNIE CHADWYCK HEALEY
Ginnie is a presenter, brand consultant and former British Vogue Editor.


Who is your biggest inspiration and why?
My husband – I know we all have to say that but he has been a real rock, particularly since we became parents, and in the fickle world of fashion and social media he keeps me grounded and he makes me laugh! (He is also really good at getting up in the night for our children).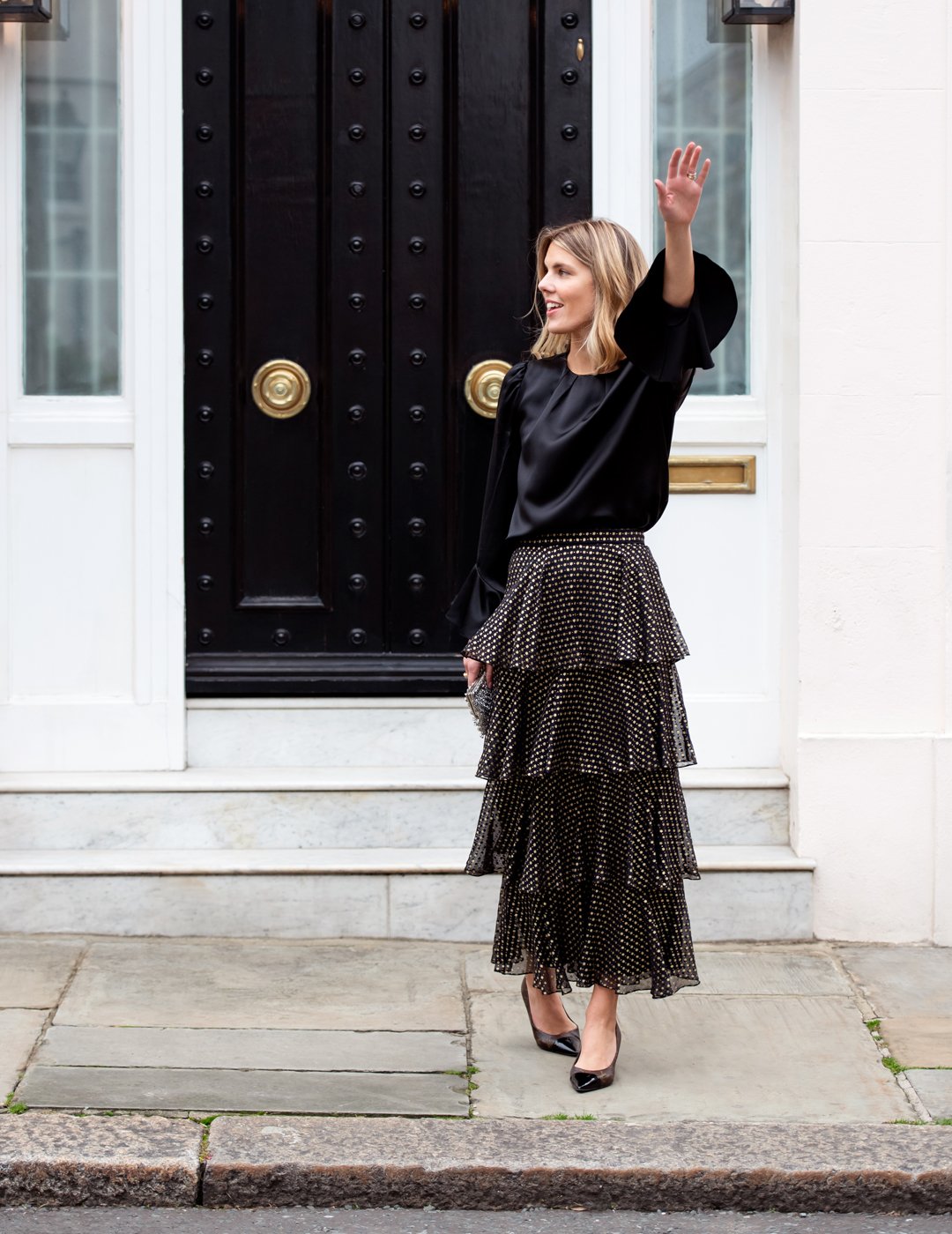 What is your favourite flower?
Hydrangea or sweet peas
How would you describe your personal style?
Considered, bright and eclectic
What is your favourite Beulah piece this season?
The Yahvi dress – it has a great weight to the fabric and the sleeves have to be tried to be believed!
Tell us more about your company, VCHSTYL
Well if I'm honest I am covering a lot of ground as I only left Vogue in April and I am trying to work out which path I really love – so next year will see be hone in on two key areas – presenting and personal styling. I love working with brands both commercially, but the private client side means I work with 'real life' people spending real life money so I garner great feedback and then channel that back to the brands.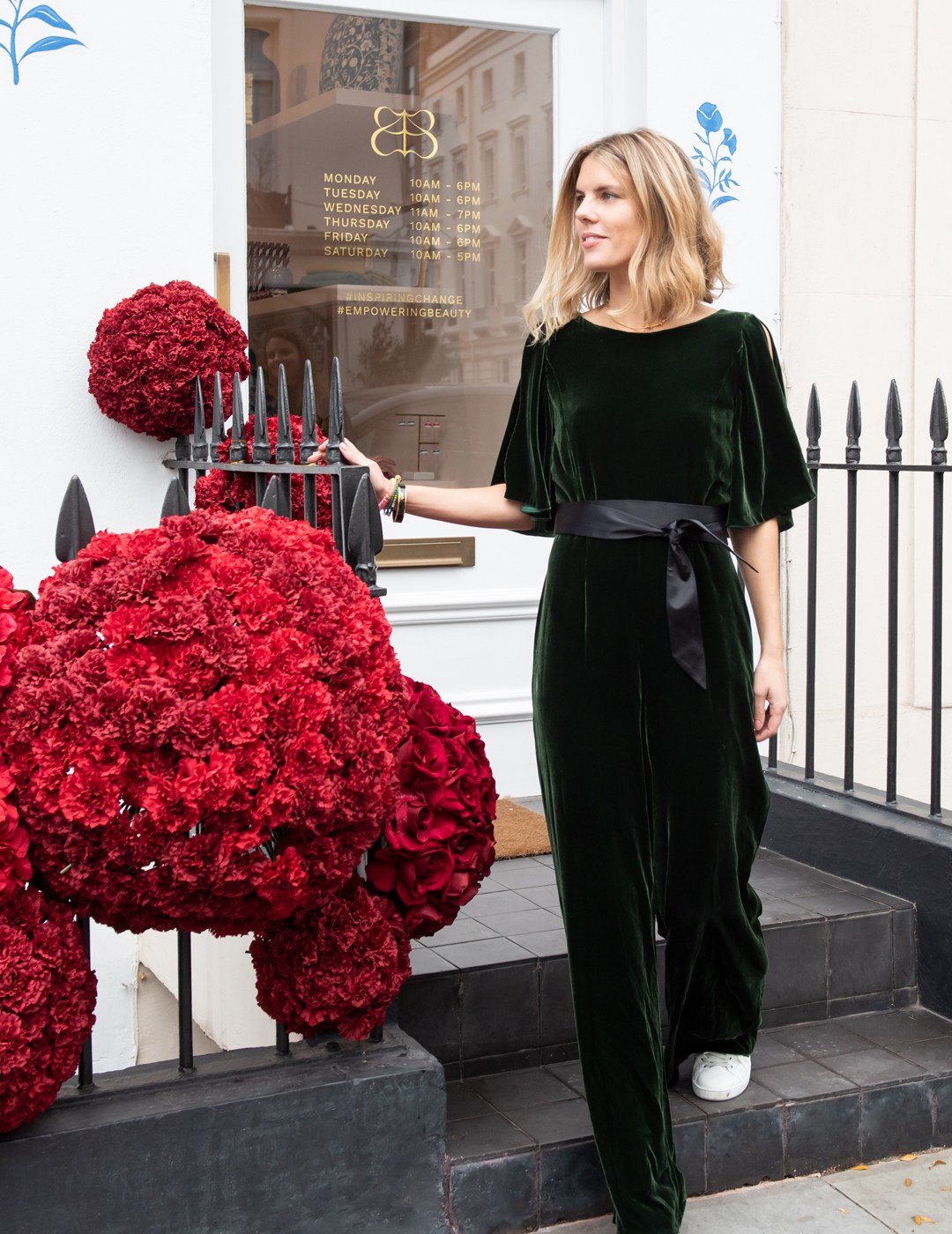 What drives you most in the work that you do?
I know that so many people lack the confidence to know how to even begin to assimilate an outfit. I love clothes, I don't have loads but I understand how to piece them together in new and interesting ways. Vogue exposed me to so many brands, I loved it. But now it's about working with real life women (and men!) to encourage people to buy better, dress better and hopefully feel better as a result. When you get out of bed in the morning you need two things for the day, food and clothing. Whether you like them or not clothes have a role to play in our lives.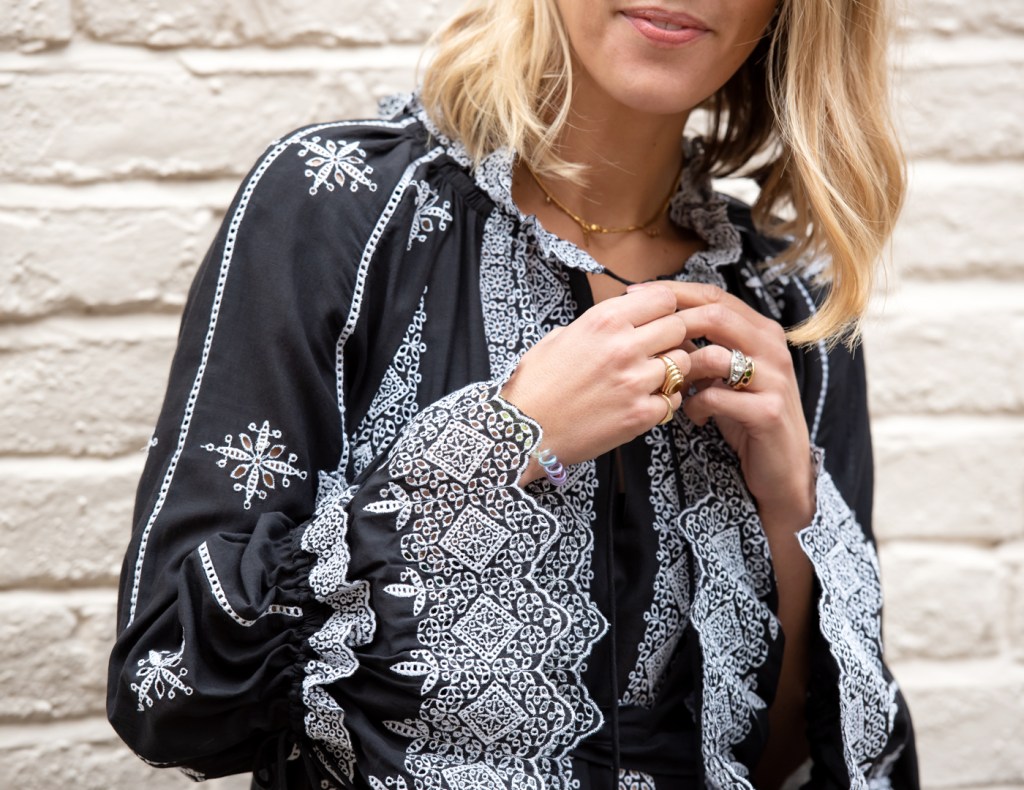 What do you consider your greatest achievement?
I was always the girl who dreamt of working at Vogue so to have reached that early on in my career was wonderful. But now, it's got to be VCHStyle – being your own boss is a huge learning curve!
What's the best place to eat / hang out in London?
I will forever love the dill dressing at Poule au Pot. If i could hang out in The American Bar at The Savoy (where I got married) that wouldn't be bad either.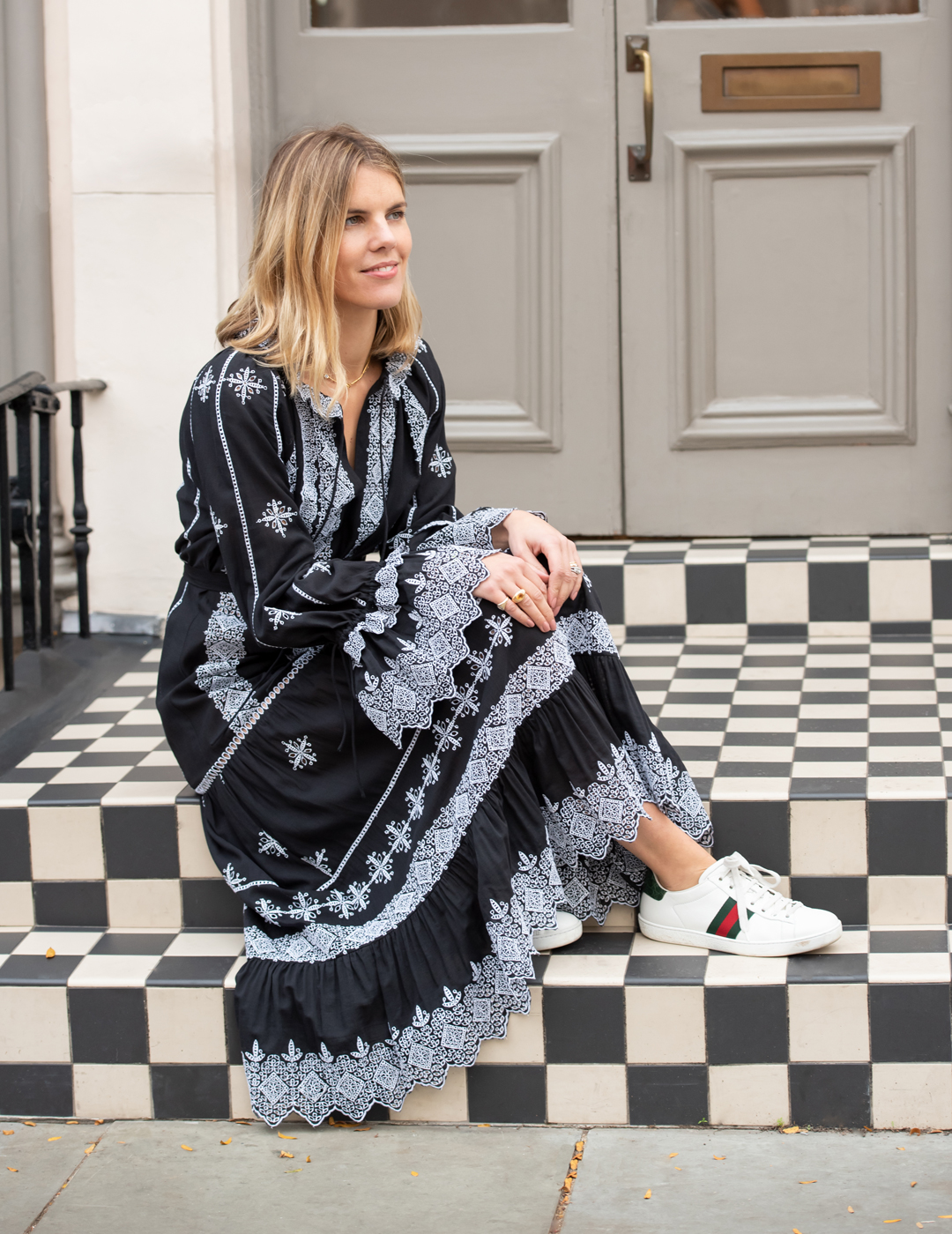 What is the best city you have been to?
I loved Cape Town but I hate flying so I'm unlikely to go back any time soon. So I will say Bologna!
If you had to live in another country where would you move?
The only other place I would ever live is California. My grandmother used to live there so I have fond memories of sunny summers near Yosemite.
Which words or phrases do you most overuse?
Value yourself and others will value you – it has come in handy recently.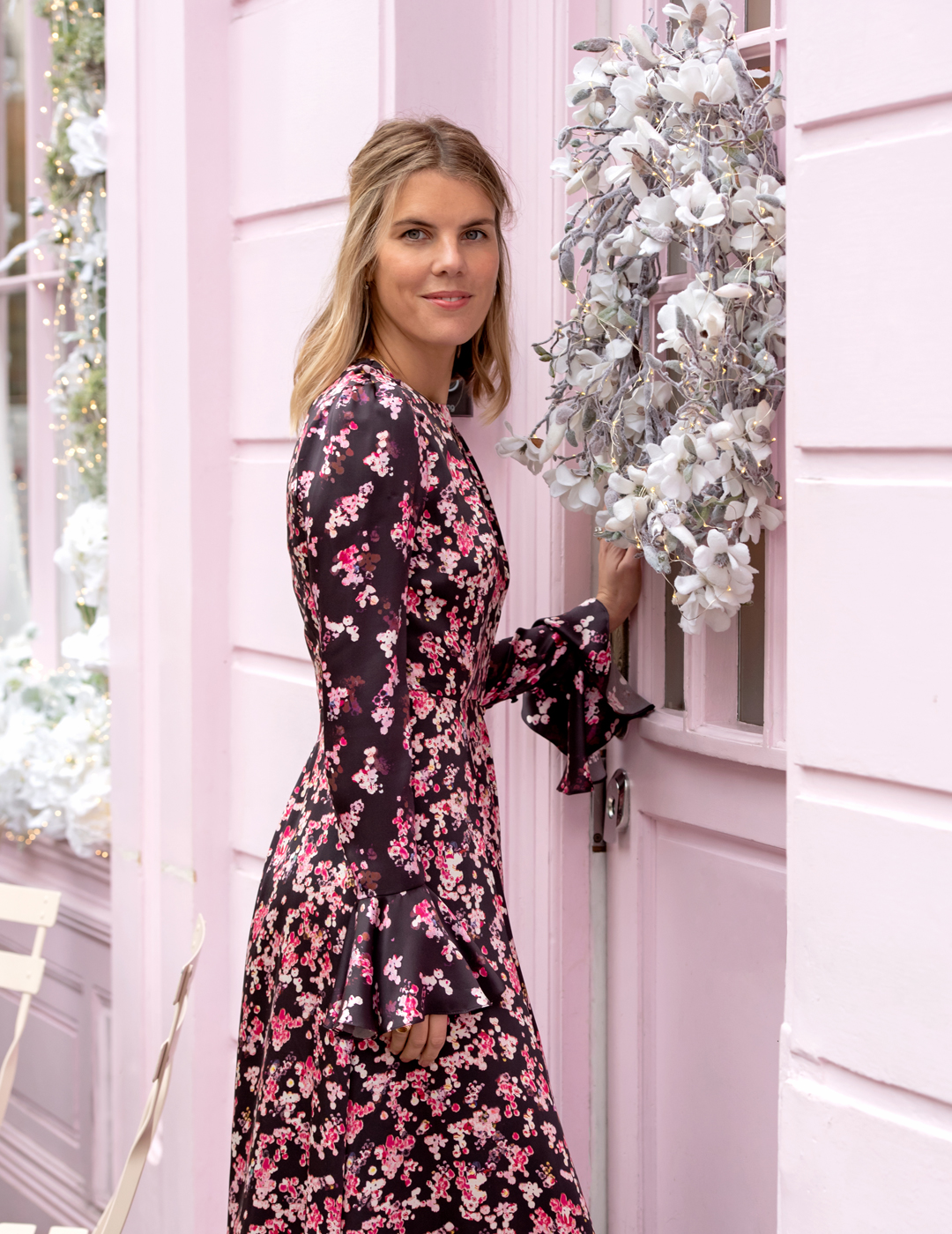 Where and when is your next trip?
I wanted to see the Middle East's take on The Louvre so we are heading to Abu Dhabi after Christmas
If you could swap wardrobes with anyone who would it be?
Oh where to begin?! Princess Grace on Monday, Audrey Hepburn on Tuesday, Jackie Onassis on Wednesday, Lucinda Chambers on Thursday, a bit of Margherita Missoni for a Friday… and obviously Cher for the weekends!
Where do you look for fashion inspiration?
My guilty pleasure is Hello Fashion magazine – it does such a good job at competing with Instagram, in terms of getting straight to the point in an easy to read way. I feel social media's algorithm's dictate my feed too much so I also just love a good old wander through London – seeing what brands people are buying into, seeing what looks jump out at me. I've recently joined the team at Grace Tales and that has opened my eyes to style on a global level. What they are fawning over in Sydney differs greatly to Tokyo which differs to LA, and so on.