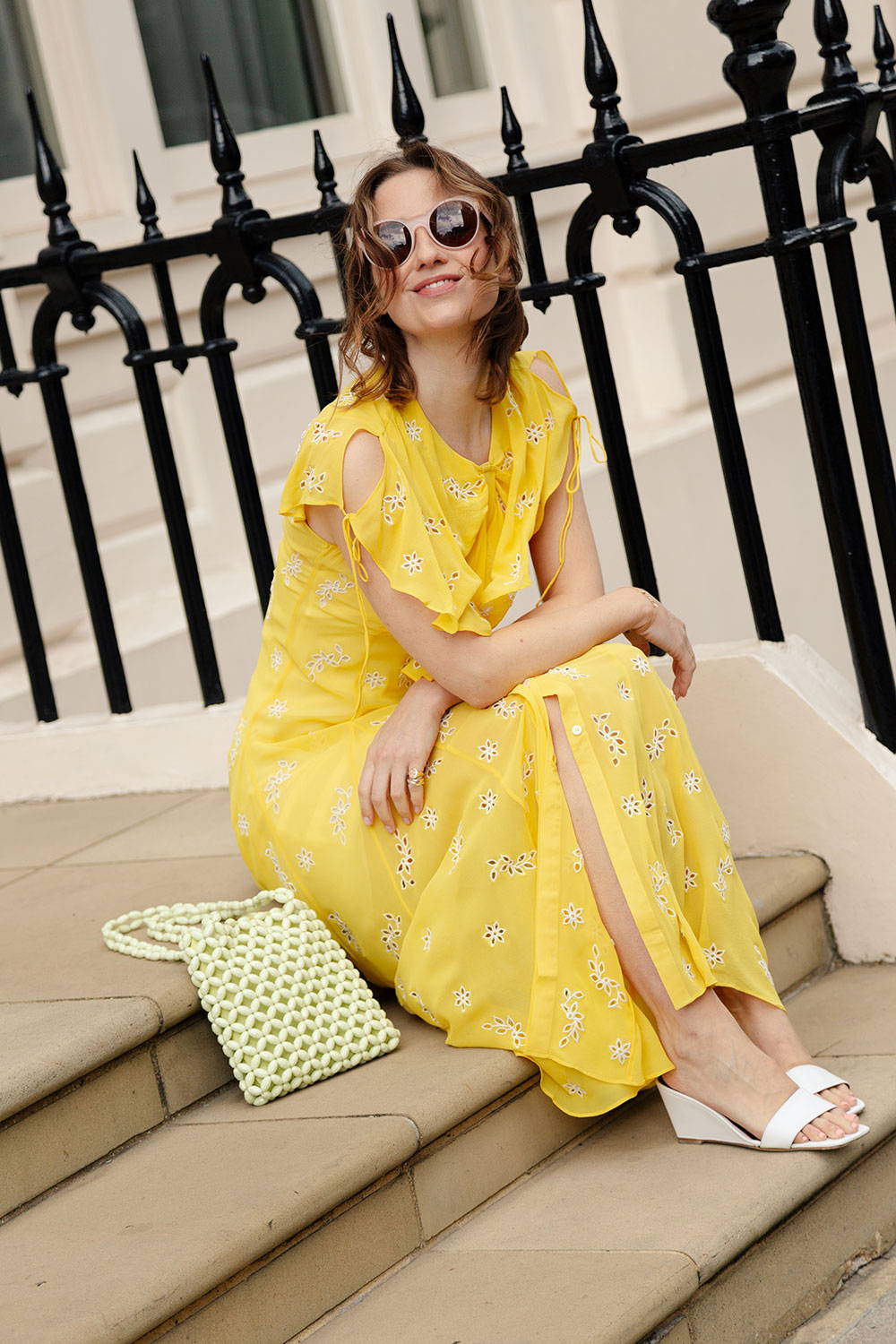 My Week in Beulah
WITH KELLY EASTWOOD

Kelly Eastwood is the founder of London-based fashion and lifestyle blog, The London Chatter and is
the resident style columnist for Hello! Fashion Monthly. With her natural yet eclectic style, and her colloquial,
humorous writing style, Kelly fast became known within the fashion scene at the time digital media
was becoming an integral part of all our lives. However, it is her continuing dedication to conservation work
back in her home country, Kenya, that had Beulah interested in celebrating with Kelly. Raising much needed funds
and awareness for wildlife projects back in East Africa, Kelly has dedicated much of her time to working with young
British designers to support projects close to her heart; a mission that closely resembles Beulah's own impact work.
From raising £30,000 to support wildlife rangers across Africa, to her frequent visits to visit orphaned elephants at
the David Sheldrick Wildlife Trust and the nearby endangered Rothschild giraffe she spent her childhood visiting at
Giraffe Manor, to currently campaigning for critically endangered turtles in Watamu's Marine Park and Reserve,
Kelly has played a dynamic role in the community as a vocal activist for these causes, and continues to use
her platform to raise awareness for these important species and their heroic guardians.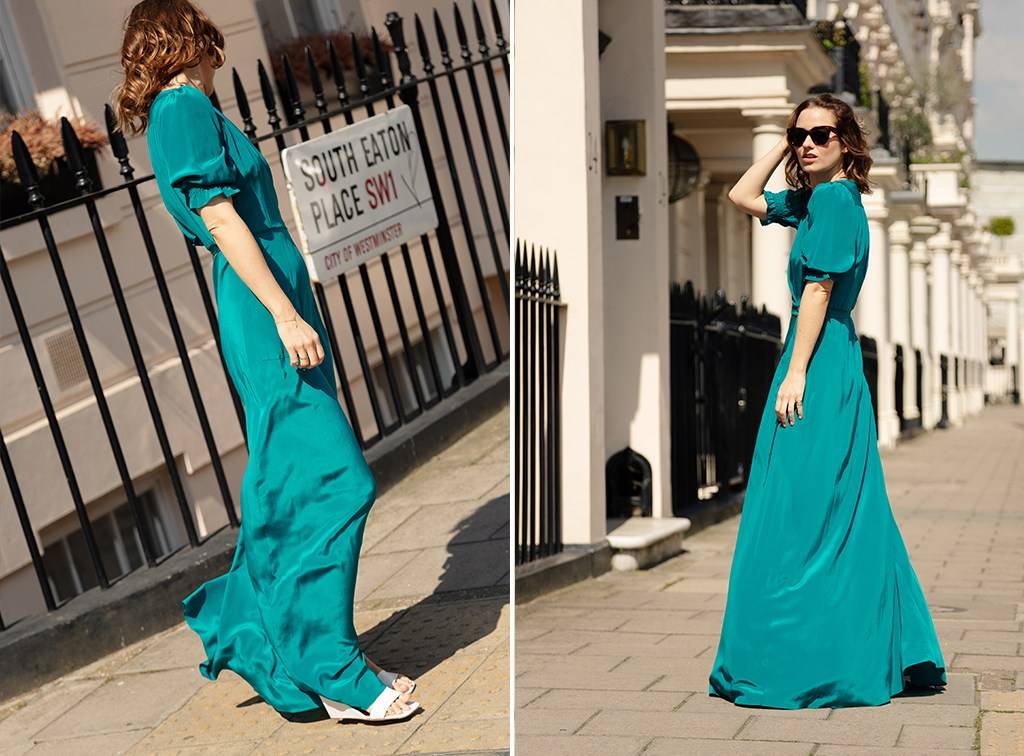 TELL US MORE ABOUT THE CONSERVATIVE WORK YOU DO, AND WHY IT'S SO DEEPLY IMPORTANT TO YOU?
Since I was a child, I've always felt a natural affinity towards animals, and being raised in Kenya, I could luckily go on safari pretty regularly. In my lifetime alone, the effects of man's greed has been devastating for Africa's biodiversity and vital ecosystem. Poaching and pollution are two areas I really focus on raising awareness and funds for, and with many friends back home working
full time in conservation, I am able to see first hand the important projects which can benefit from my support. Having this knowledge and this platform, and not utilising it for anything other than selling shoes, would feel outrageous.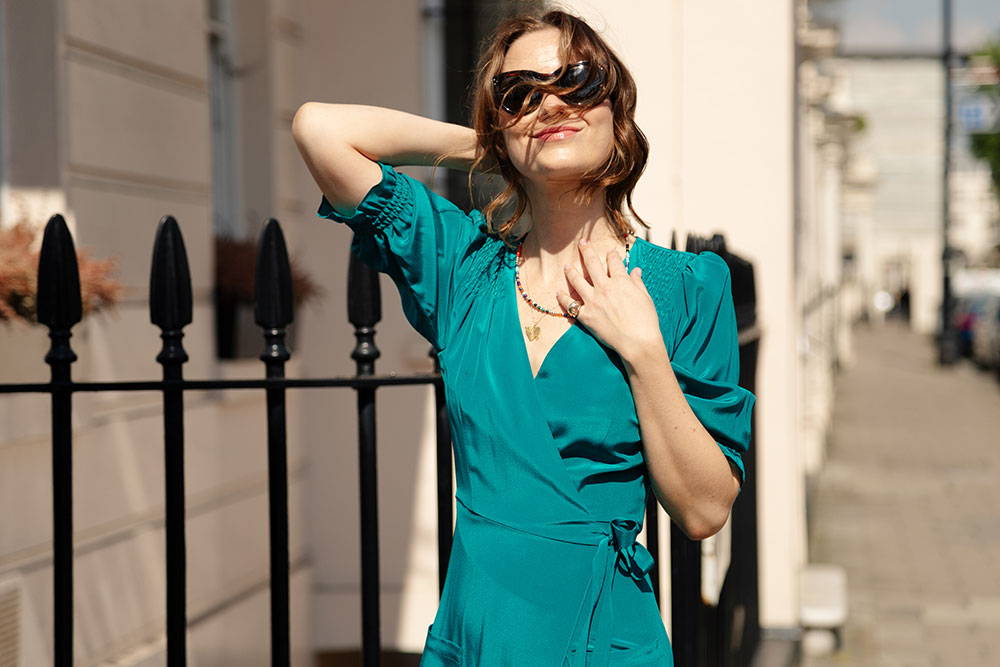 Alisha Emerald Long Dress
How was your childhood growing up
in Kenya & how do you think this has influenced
you as a person?
It was really incredibly unique and magical, and one I will be forever grateful for being surrounded by animals,
epic landscapes, beautiful beaches, and an amazing mix of cultures, made me aware of
'the bigger picture' from an early age, and maintaining that sense of grounding, regardless of any Western
whirlwind I may happen to find myself in, is hugely important to me.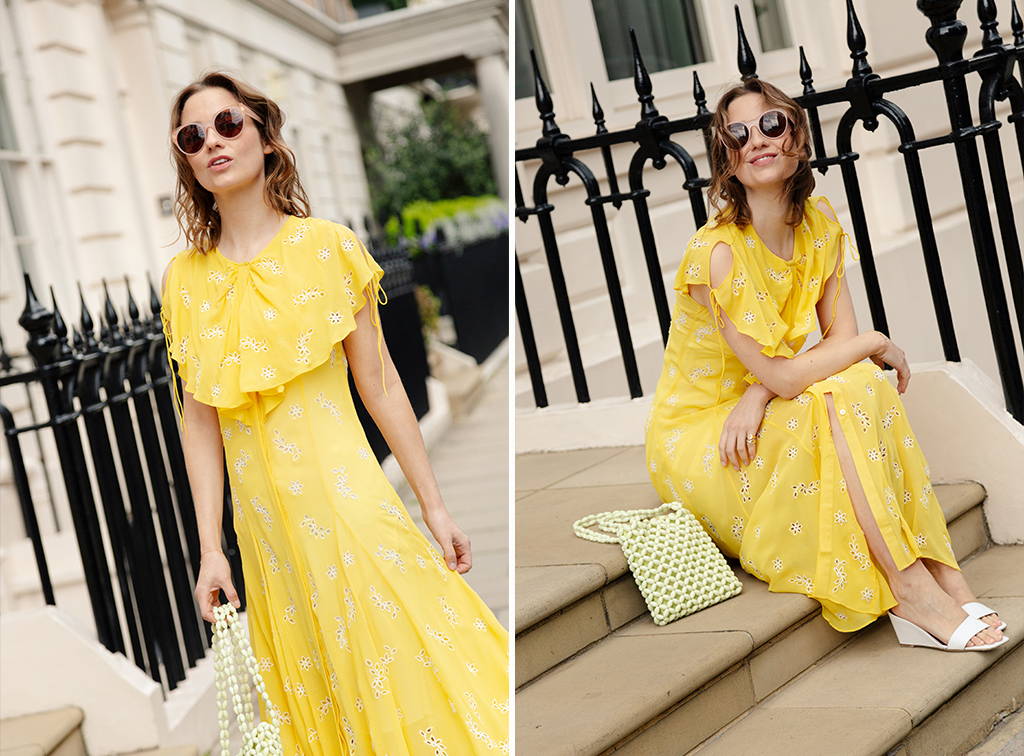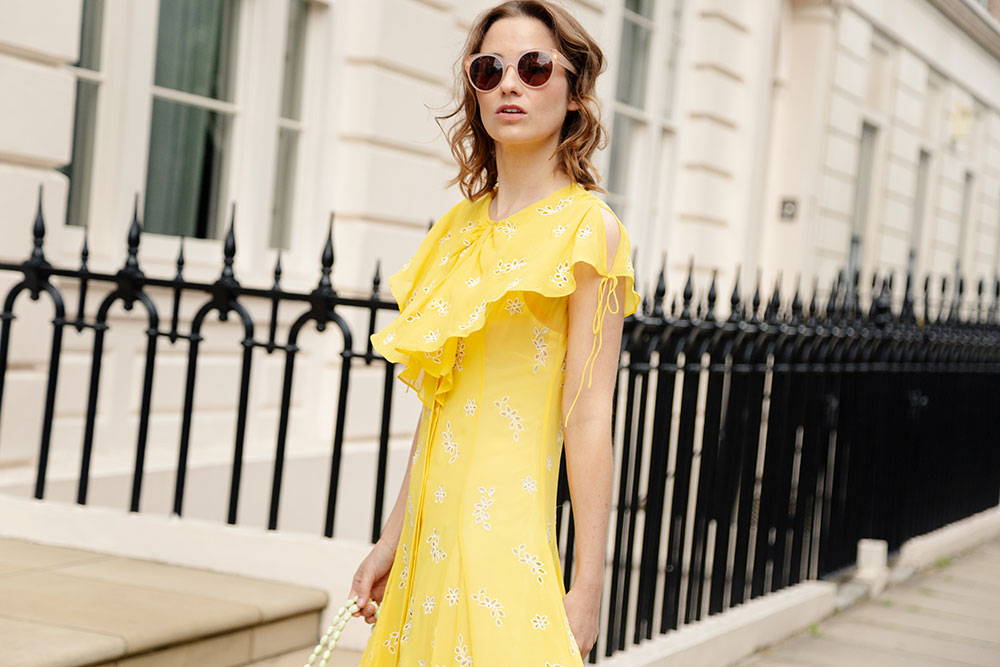 Asmi Yellow Broderie Anglaise Dress
What particularly inspires you about Beulah's social impact mission?
I am always inspired by businesses, such as Beulah, that manage to balance their creativity with a
responsibility to our planet and its inhabitants. Audrey Hepburn once said, "as you grow older, you will
discover that you have two hands, one for helping yourself, the other for helping others," and I truly
believe that turning a profit and making a positive difference to the planet and its
inhabitants don't have to be mutually exclusive goals.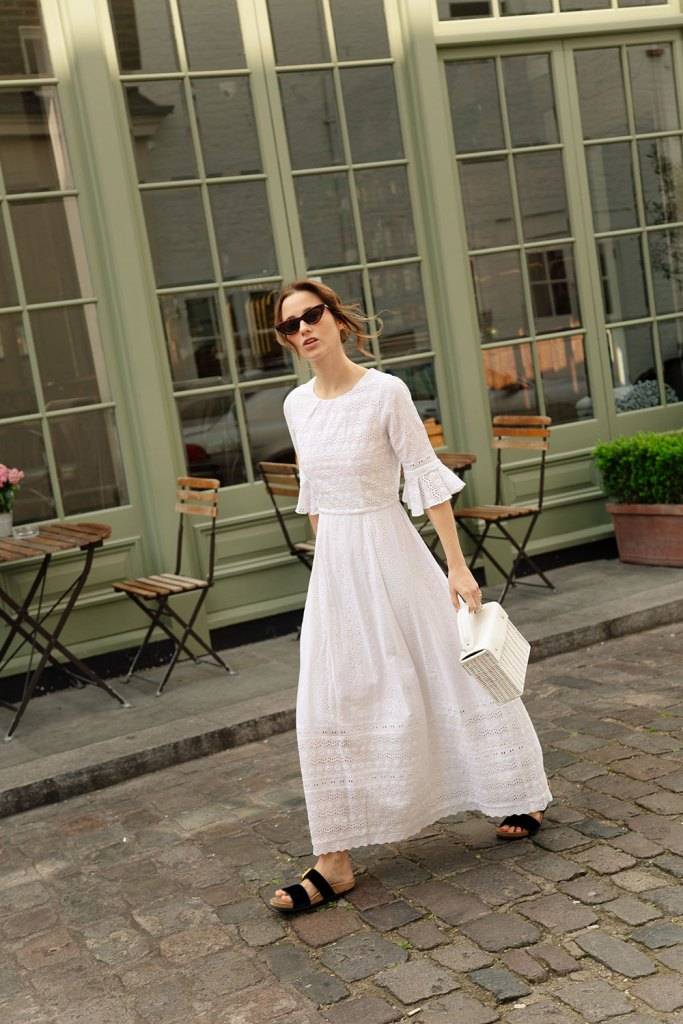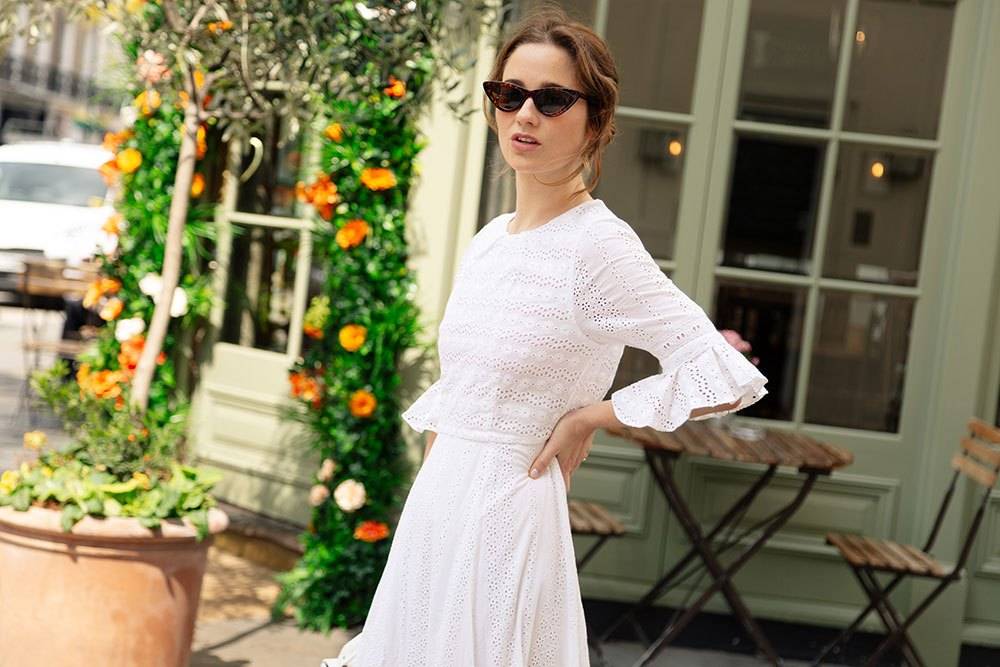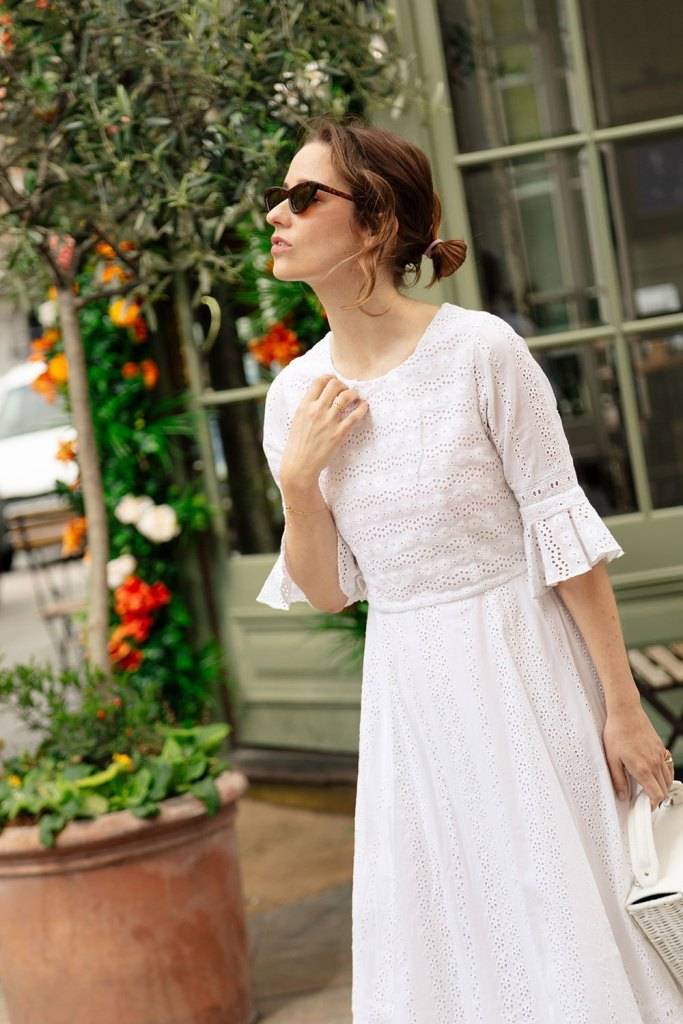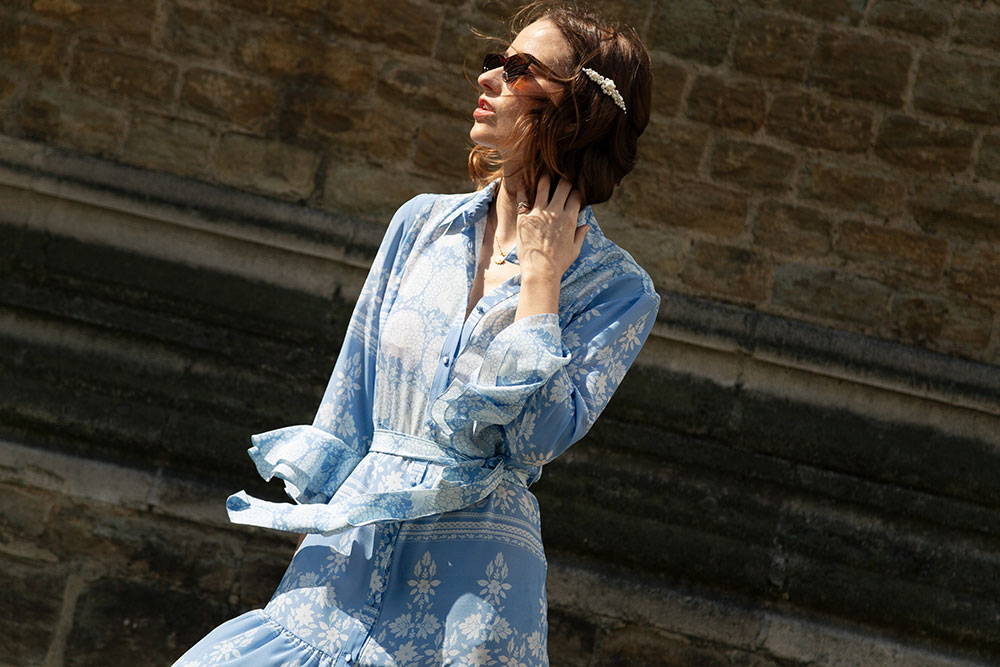 Kelly is relaunching the Watamu Turtle Pouch, her sell-out collaboration with Elizabeth Scarlett, on August 7th.
100% of the profits of this collaboration go directly to Local Ocean Conservation.
Follow Kelly on Instagram and her website.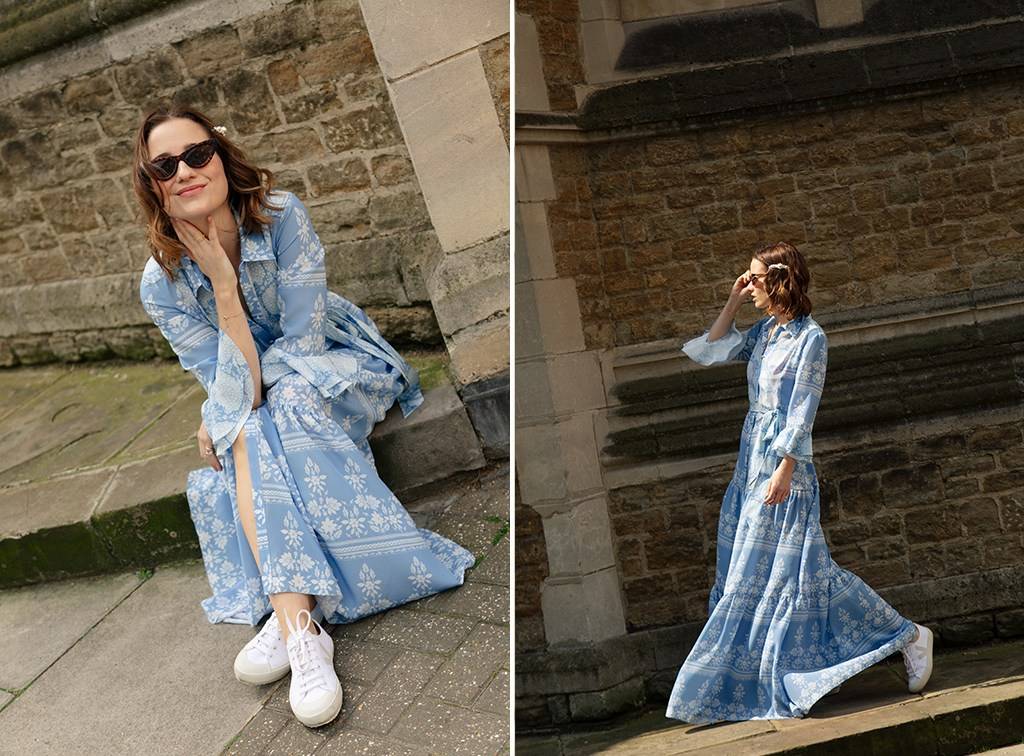 Nalini Cornflower Blue Dress
For vulnerable and trafficked women. Our aim is to enable them to live in freedom

We're creating a sustainable, commercial, and creative vehicle that will provide an alternative livelihood to these women. We do this by providing meaningful employment to women who craft our products, and we also donate 10% of our profits to charitable causes.

We are currently working with
Who are joining us in our cause to empower women through the business of fashion.