My Week in Beulah
WITH TESS MONTGOMERY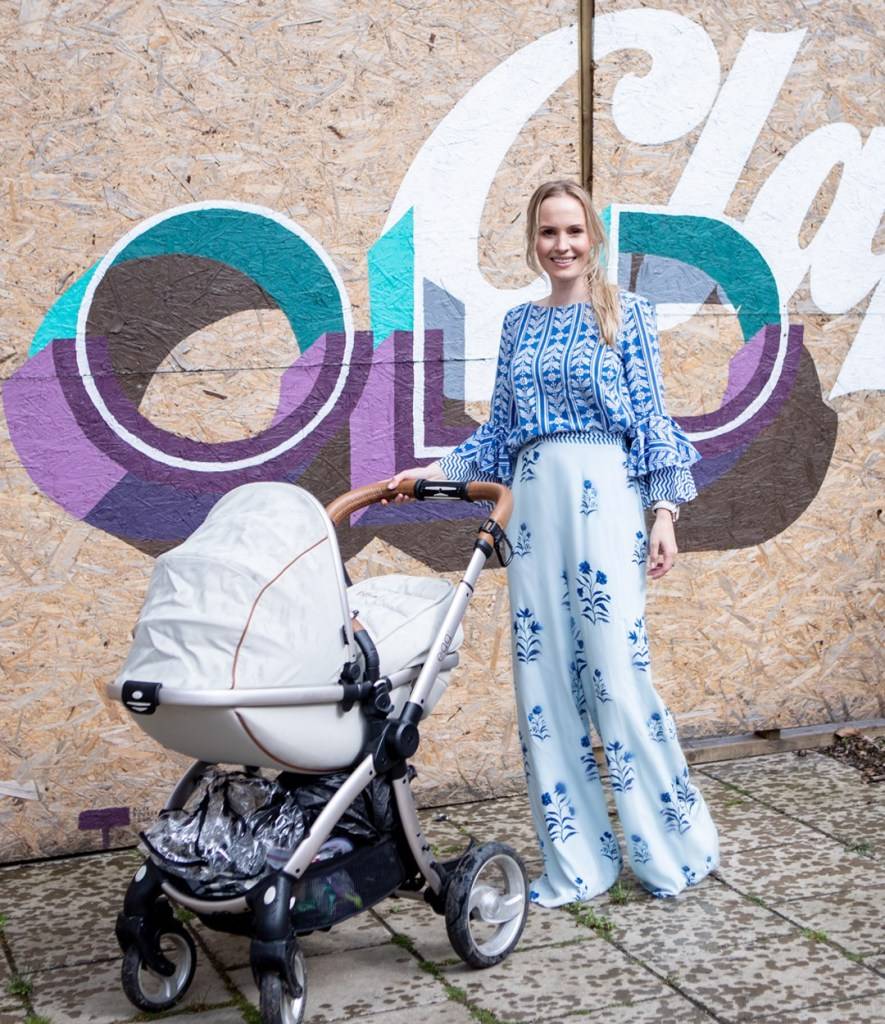 Who is your biggest inspiration and why?
I would feel limited to say just one person since there are so many successful and genuine people
out there I take inspiration from. I love
Iris Apfel for her impeccable sense of style, Oprah for her kindness and humility, singer Zara Larsson
for her strength and self-confidence and
Swedish blogger Isabella Löwengrip for her
genuine entrepreneurial spirit.
what is your favourite flower?
I love the scent of lilies but prefer the look of either dark pink peonies or pale purple roses.
Preferably with a bit of eucalyptus thrown in. I'm very inspired by flowers in general and make sure
I have a fresh bunch at home at all times. Both for me and for photos on the blog.

HOW WOULD YOU DESCRIBE YOUR PERSONAL STYLE?
Eclectic, pastel-ly and fun with a touch of Scandinavian minimalism.
The right color and the perfect fit are the two things that
make me choose a specific item to wear.

What is your favourite Beulah piece this season?

I love the Manisha Floral palazzo trousers for the fun of it
but would probably wear the Mahika embroidered top more than anything else.

What drives you most in the work that you do?

Creativity, the communication with my readers and being my own boss. I love the idea that
one day almost always differs from the next and it keeps me inspired and excited for the future.
I have never been one of those people who become an influencer to be famous or make loads of money,
it's all about the creating and the interactions for me.

What do you consider your greatest achievement?

My son Ace, he is 7 months now and I can't believe I grew him at first inside of me
and now on the outside. He is turning out to be such a happy, content and curious little soul.
I feel truly blessed.Work-wise I'm extremely happy that I never had to change or
give into anyone else's values. I have managed to keep myself and my content genuine and
true to me during these 10 years as a blogger and digital creator.
That makes me immensely proud.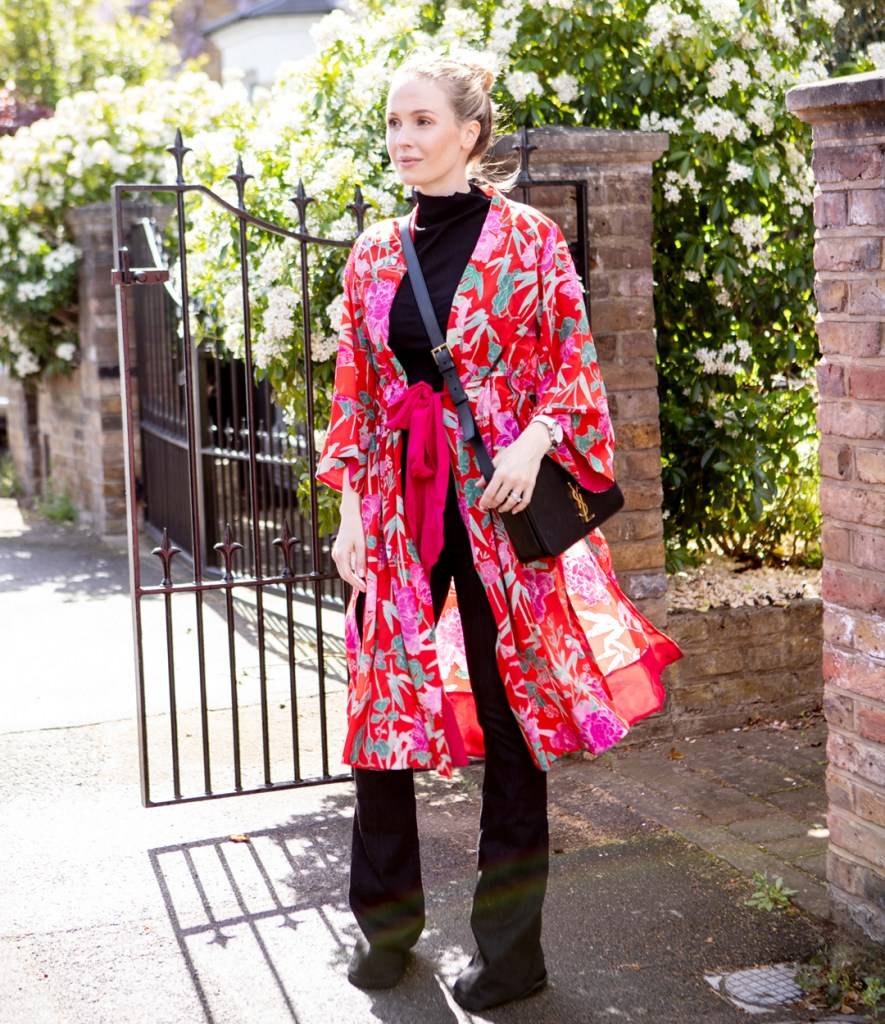 Where's the best place to eat/hang out in London?

I could say some "in" hip place that's the talk of the town at the moment.
But to be honest I'm the happiest in Clapham. Dinner at The Dairy, lunch at Minnow, coffee at
Tart or The Black lab and a drink or two at no32 Old Town is where you will actually find me.

What is the best city you have been to?
I, of course, have to say Stockholm, my hometown. It's incredibly beautiful and I have
so many amazing memories of being young and enjoying the party scene, shopping and the vibe.
I lived in New York for a while and absolutely loved it, but if I had to choose today it would
probably be Cape Town or LA, for the weather and the lifestyle.

What is YOUR FAVOURITE WAY TO TRavel?
By boat without a doubt, but unfortunately, my husband Garth gets terribly seasick…
So my second option would be by foot. There is nothing as inspiring
and walking through new cities and taking it all in slowly.

If you had to live in another country,
where would you move?

I always imagined myself living in the states, but if I had unlimited money and
could just take off I actually think I would go somewhere like Antigua.
I would love to properly learn how to surf!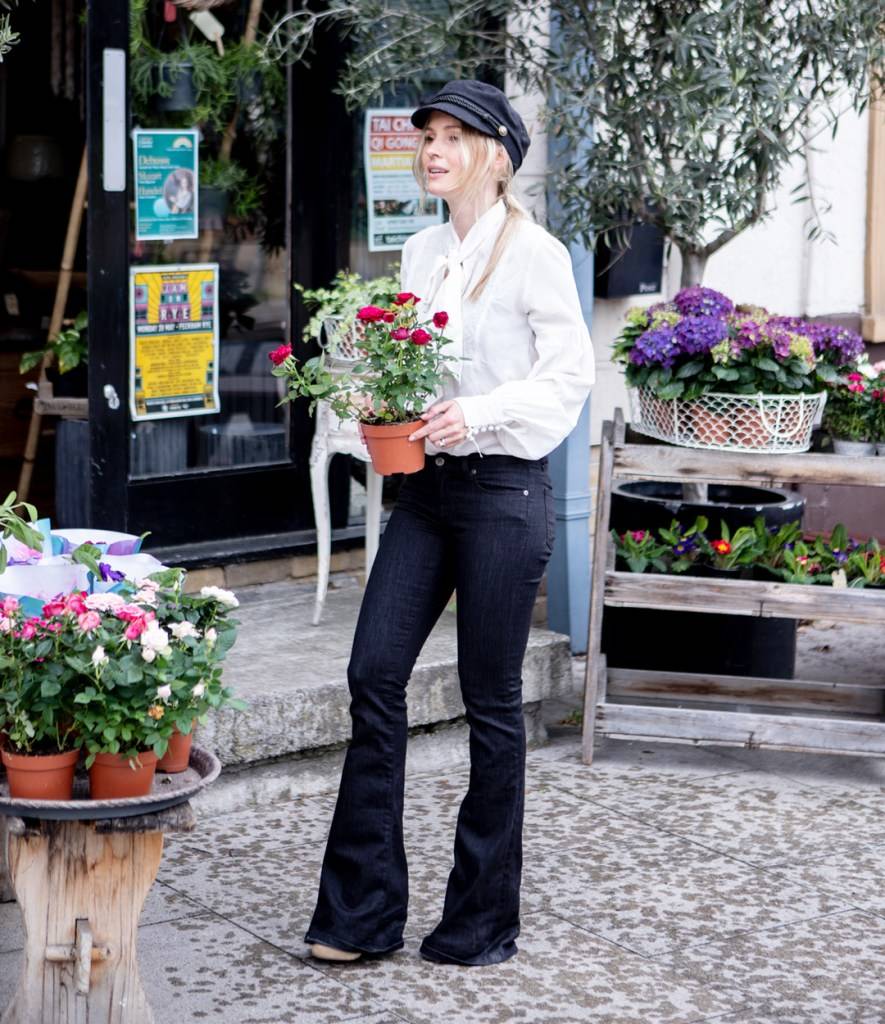 which words or phrases do you most overuse?
"Want some namnam" …trying to get Ace to try new fun flavors.
Apart from this probably "…in Sweden, we do it this way…" It drives my husband bonkers.

WHERE AND WHEN IS YOUR NEXT TRIP?
The next planned trip is to Lake Como for a wedding in June, but I have a feeling I will be back and
forth to Sweden a few times before then. I have my influencer agency based there and do lots
of my meetings, interviews, filming and shooting in Stockholm.

If you could swap wardrobes with anyone
who would it be?

My dear friend Hannah Stafford Taylor. She has impeccable taste and I'm obsessed with her Instagram.
She has the most adorable little outfits for her daughters and styles them and
herself to perfection. You really should do an interview with her next.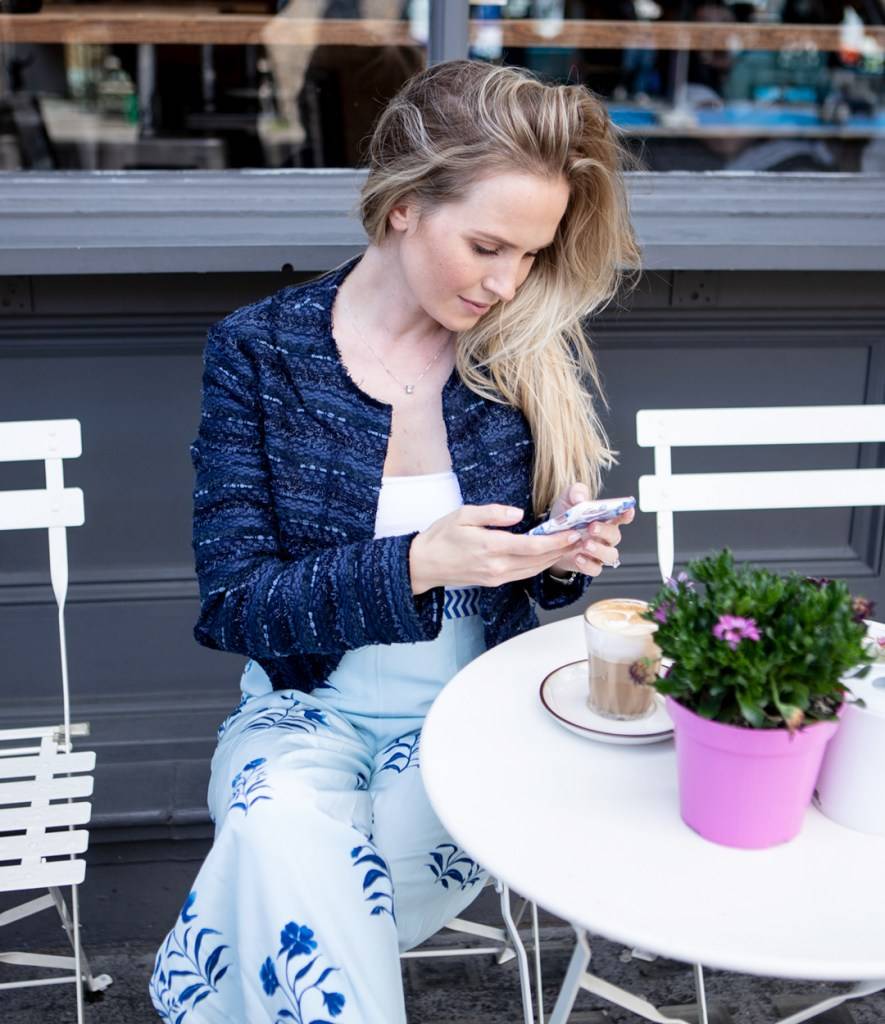 WHERE DO YOU LOOK FOR FASHION INSPIRATION?
I love people watching. To sit by the window in a café in Paris and just watch people walk by really
feeds my creative fire. Maybe I'm a bit of a weirdo constantly staring at people, but I find it
terribly interesting to see what people wear
and how they have matched it. So if I'm looking intently at you, take it as a big compliment.
For vulnerable and trafficked women. Our aim is to enable them to live in freedom

We're creating a sustainable, commercial, and creative
vehicle that will provide an alternative livelihood to these women. We do this by providing meaningful employment
to women who craft our products, and we also donate
10% of our profits to charitable causes.
We are currently working with
Who are joining us in our cause to empower women through the business of fashion.