Get to know co-founders Natasha Rufus Isaacs and Lavinia Brennan as they get personal, answer questions, and let us into their world of fashion, work, motherhood, and more...⁠#WOMENOFBEULAH

NATASHA: We met a couple of times through our families, as our grandmothers were good friends and now our mums are great friends. We spent a week skiing together in Zermat, Switzerland and decided to travel to India together later that year. Which is where Beulah all began….
WHAT DID YOU WANT TO BE WHEN YOU WERE YOUNGER?
NATASHA: A vet! I was obsessed with animals. But i was useless at Science, so it was never a go-er.
LAVINIA: I always had a passion for beautiful clothes and as a young girl you would often find me in my mother or granny's wardrobe dressing up in pieces that were about 8 sizes too big for me!
I'm not sure I ever imagined myself in the industry but that love for beautiful creations, whether it be art or fashion, has always stayed with me - like Nats, I studied History of Art at University and probably would have pursued a career in that had we not started Beulah.
How Beulah came about was rather serendipitous and completely unexpected - both of us with a shared passion to do something meaningful, in the right place at the right time
WHAT'S YOUR FAVOURITE MEMORY IN A BEULAH DRESS?
NATASHA: I got engaged in Morocco wearing a Beulah kaftan, and i also wore a Beulah dress to my wedding which was very special.
LAVINIA: My wedding day, surrounded by everyone I love.
WHAT'S YOUR BIGGEST ACCOMPLISHMENT AS A WOMAN?
NATASHA: Becoming a mother. And juggling work. I have found doing both the biggest challenge, but incredibly rewarding!
LAVINIA: Beulah!...and now (almost) becoming a mother. I have learnt so much about myself setting up a business - it has been an intense roller coaster of emotions, hugely stressful but also incredibly rewarding because of our social mission and the amazing people we've worked with over the years who have shared our vision. Every trip to India reminds me why we put ourselves through it and gives me the energy and passion to keep going.
ANY ADVICE YOU WISH YOU KNEW WHEN YOU WERE YOUNGER?
NATASHA: Don't be so worried about what people think of you. Just be yourself and follow your instinct.
LAVINIA: I think the biggest lesson I have learnt these past few years is to not be afraid of failure or change. It's important to have the courage to dream big and if it doesn't quite work out how you planned, it was not quite meant to be, you just need to be able to pick yourself up and have the courage to start again/to see things differently.
Something my mother has always said as well which I only value now that I am older - "in a world where you can be anything, be kind".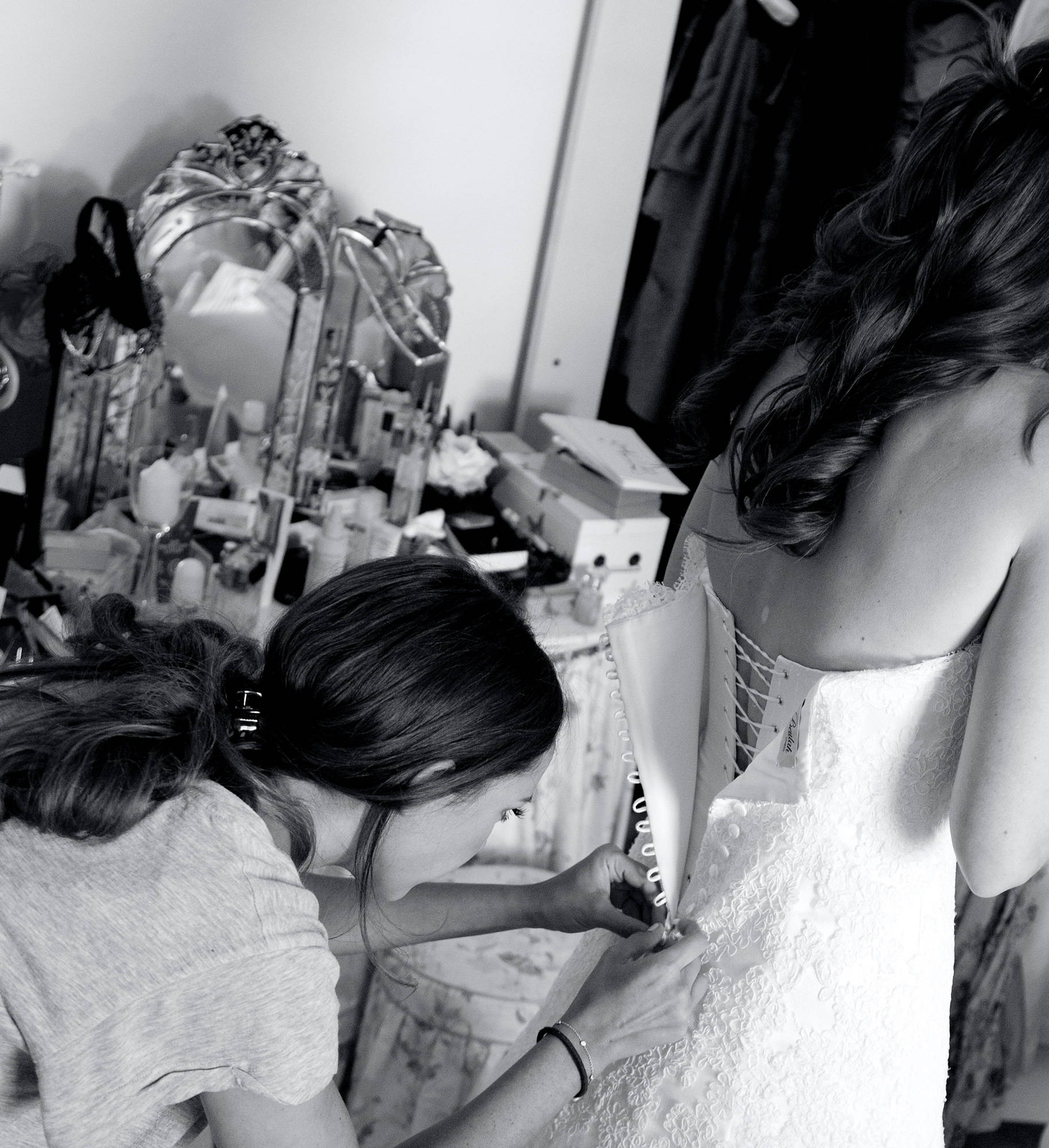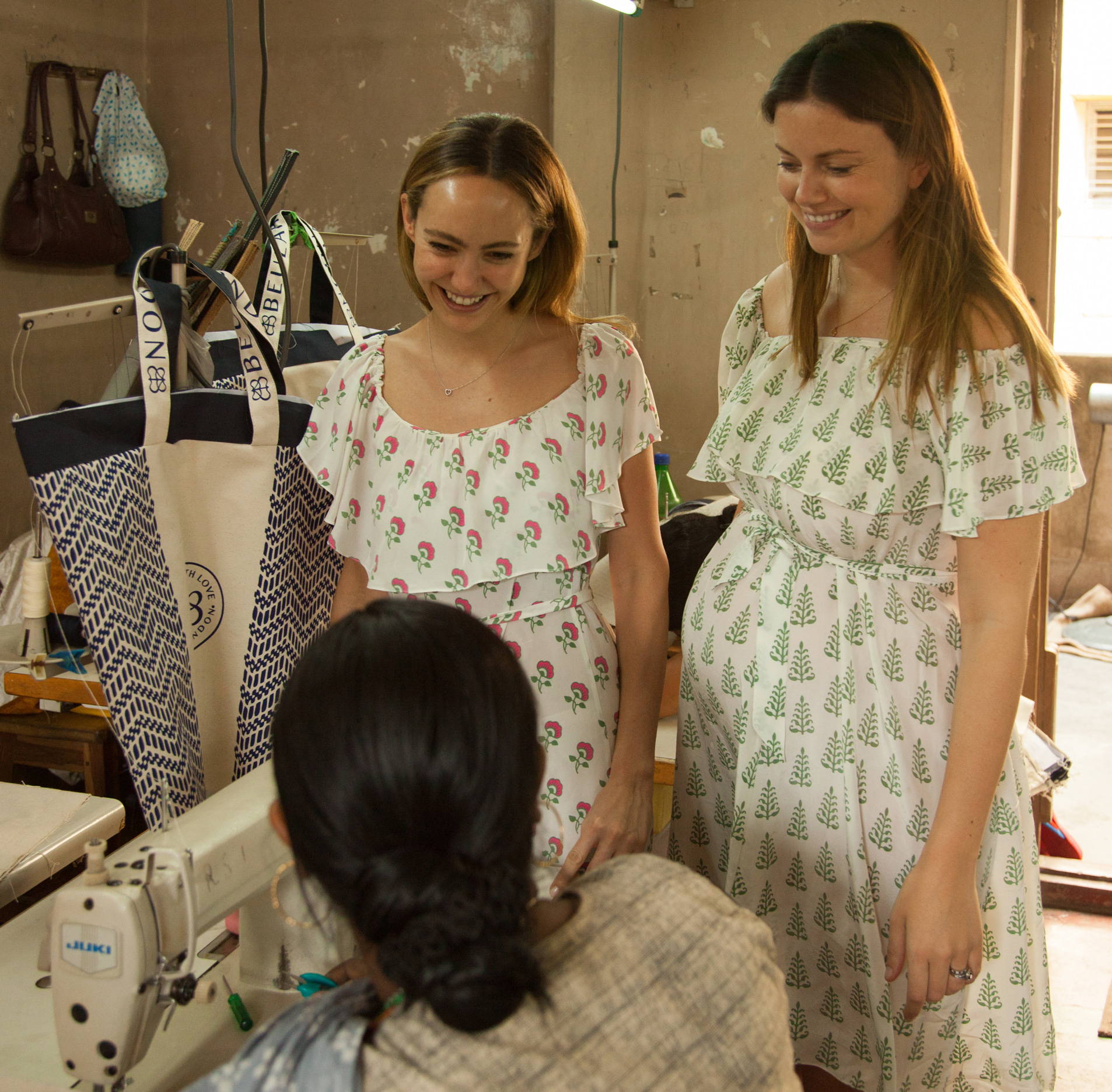 HOW HAS BECOMING A MOTHER CHANGED YOU?
NATASHA: I have learnt so much. I feel it's a big responsibility looking after 3 children and has it's real challenges at times. However i think it has taught me patience and resilience. [And also taught me how to get dressed and put makeup on in 1 minute flat!].
LAVINIA: I'm due in 5 weeks with our first so I can't yet say for sure. These past 10 years, Beulah has been my baby and my priority but when we have a little one that will undoubtedly change.
For vulnerable and trafficked women. Our aim is to enable them to live in freedom

We're creating a sustainable, commercial, and creative vehicle that will provide an alternative livelihood to these women. We do this by providing meaningful employment to women who craft our products, and we also donate 10% of our profits to charitable causes.

We are currently working with
Who are joining us in our cause to empower women through the business of fashion.