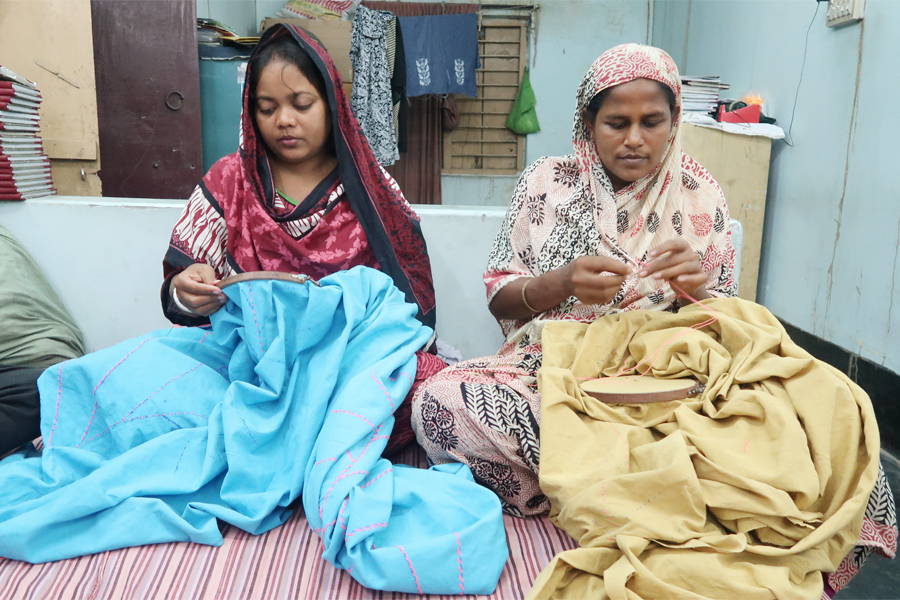 Kantha is an embroidery technique typical of India and Bangladesh.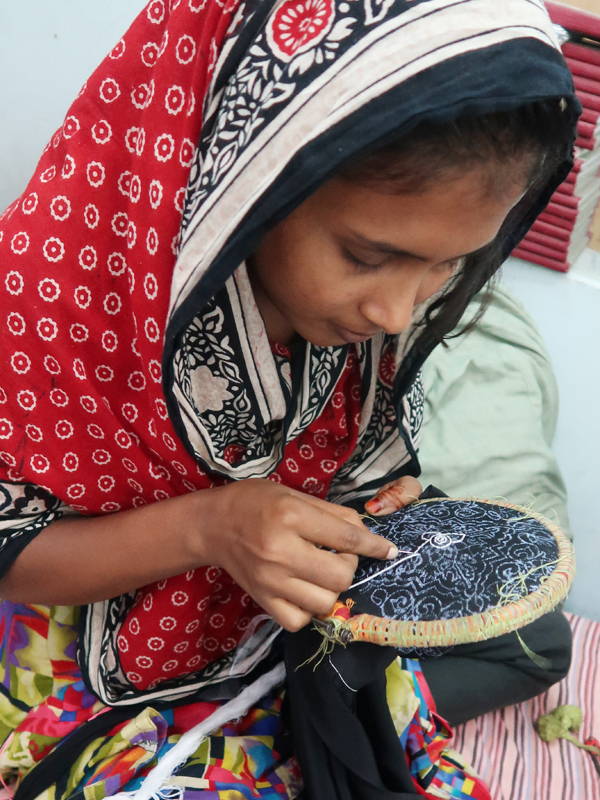 It is a simple running stitch, which is passed down through generations, giving a subtle wrinkle and weave effect to the final product.
The Mahika Black Blouse has been lovingly hand embroidered in Bangladesh by vulnerable women in partnership with Thanapara Swallows.
It is Thanapara Swallows mission to empower women in the village by creating economic, social and health awareness.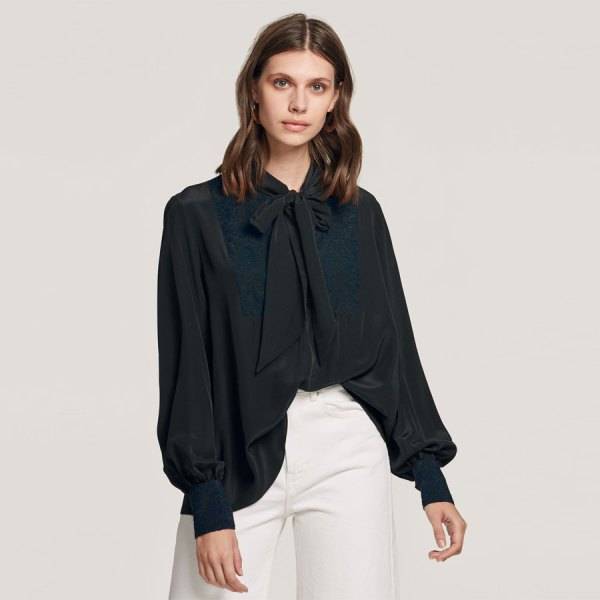 For vulnerable and trafficked women. Our aim is to enable them to live in freedom

We're creating a sustainable, commercial, and creative vehicle that will provide an alternative livelihood to these women. We do this by providing meaningful employment to women who craft our products, and we also donate 10% of our profits to charitable causes.

We are currently working with
Who are joining us in our cause to empower women through the business of fashion.