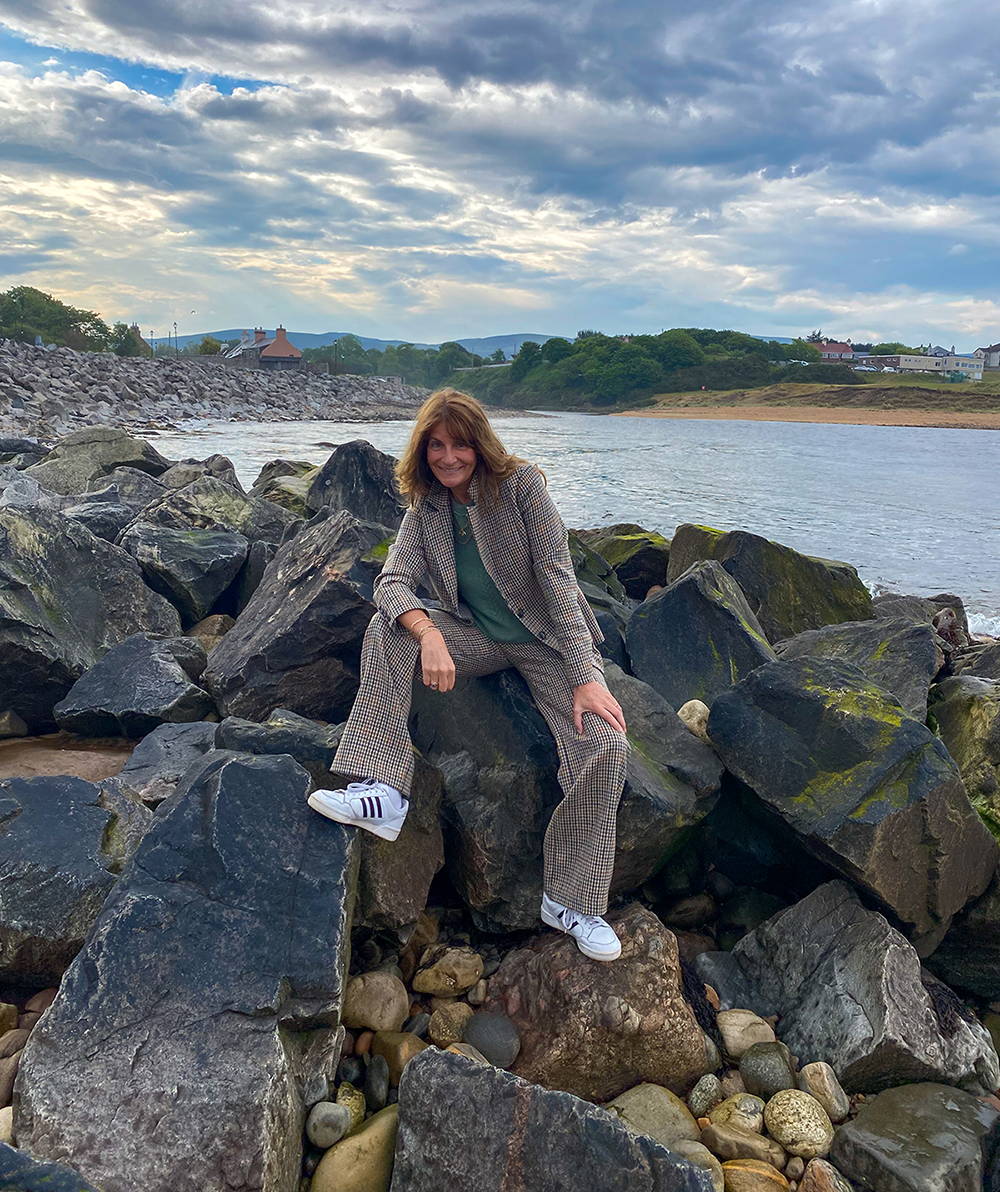 IN CONVERSATION WITH
Victoria Stapleton
Founder of BRORA

In recognition of National Wool Month, Beulah London have joined forces with iconic British fashion label BRORA, to produce a limited-edition Fair Isle Polo Neck.
We sat down with Victoria Stapleton, founder and creative director of BRORA as part of our In Conversations series.
Let's talk about our collaboration. Tell us more about how it came about & the synergies between Beulah & Brora?
I am always drawn to British brands with a strong voice & interesting story. Beulah not only has a wonderfully sleek and feminine aesthetic, perfect for event wear, but an admirable humanitarian aspect too. With Brora's more relaxed vibe, playful colour palette and smorgasbord of different yarns on the table, I was excited to see what we'd create together.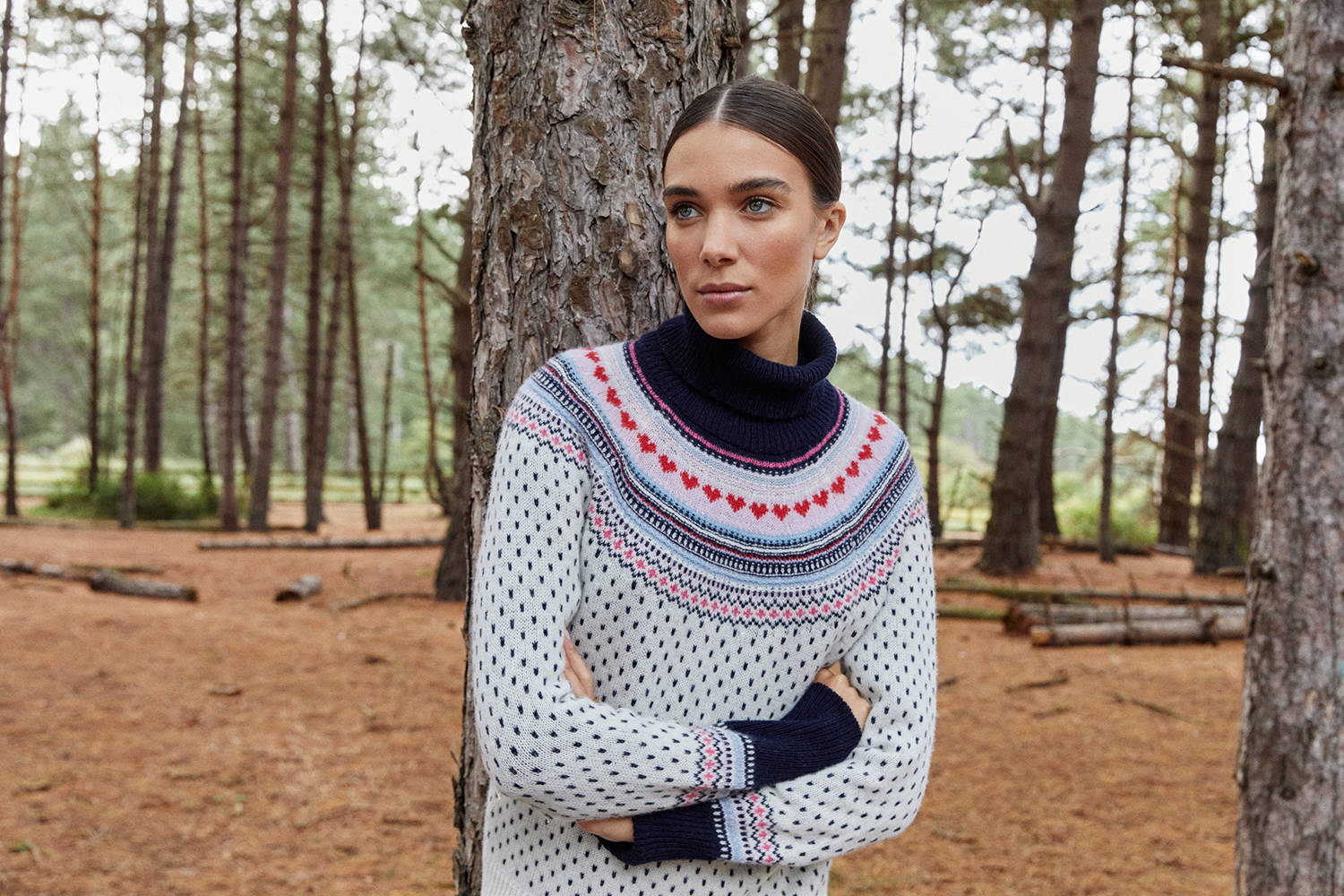 Who is your biggest inspiration and why?
My daughters for sure. I love their creativity. I love the way they surprise me constantly with their style and the way they source pieces from flee markets, ebay and charity shops and mix those with Brora gems they (or indeed I) have had for years. And I have to add that art is a huge passion of mine. It inspires all our collections.
How would you describe your personal style?
I embrace colour and pattern and I'm not afraid of slightly kooky combinations. I love wearing a completely different look every day of the month, combining old with new, vintage with more recent buys. I even like to surprise myself with a look I have never worn before. I rarely wear jeans and a jumper although life might be simpler if I did!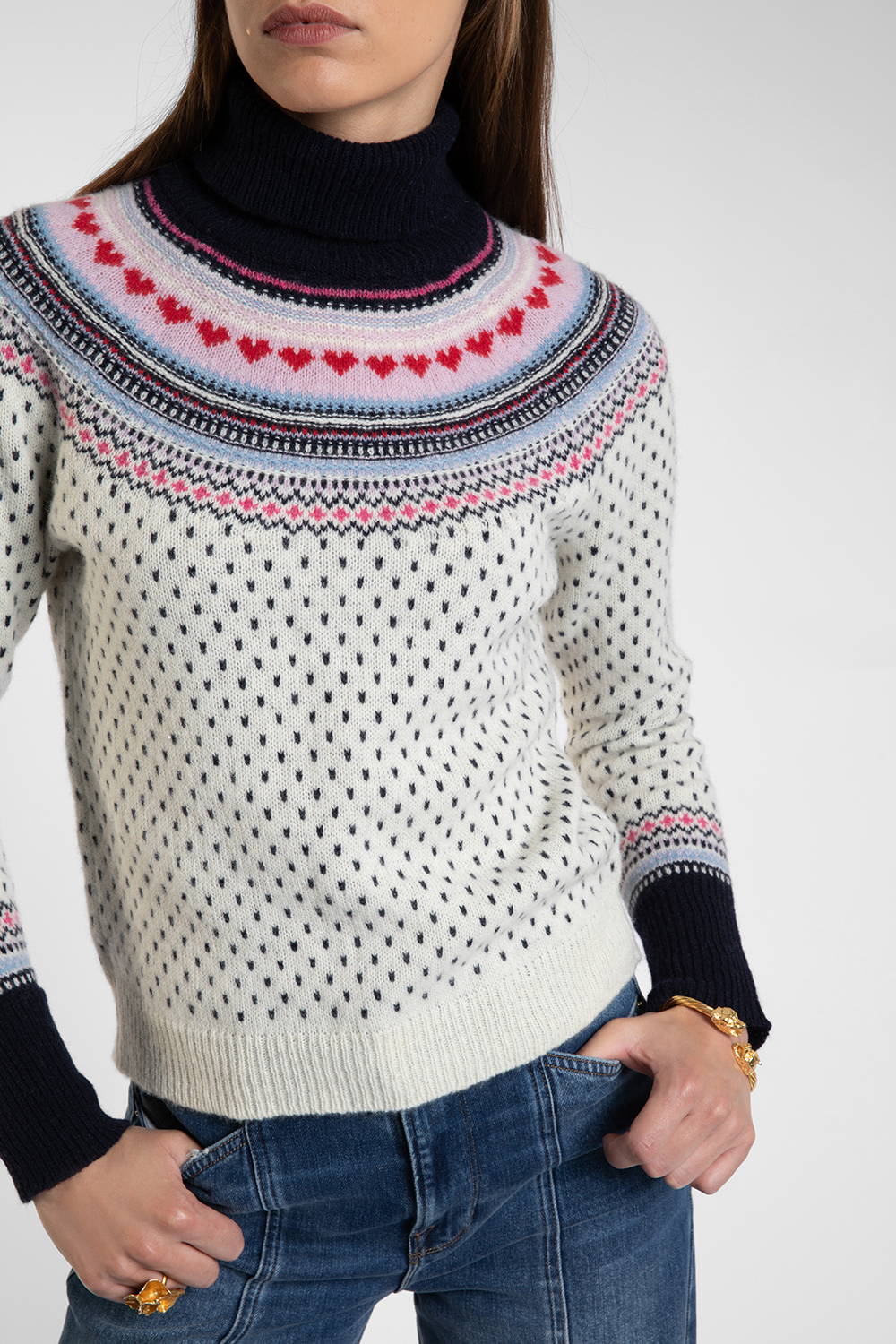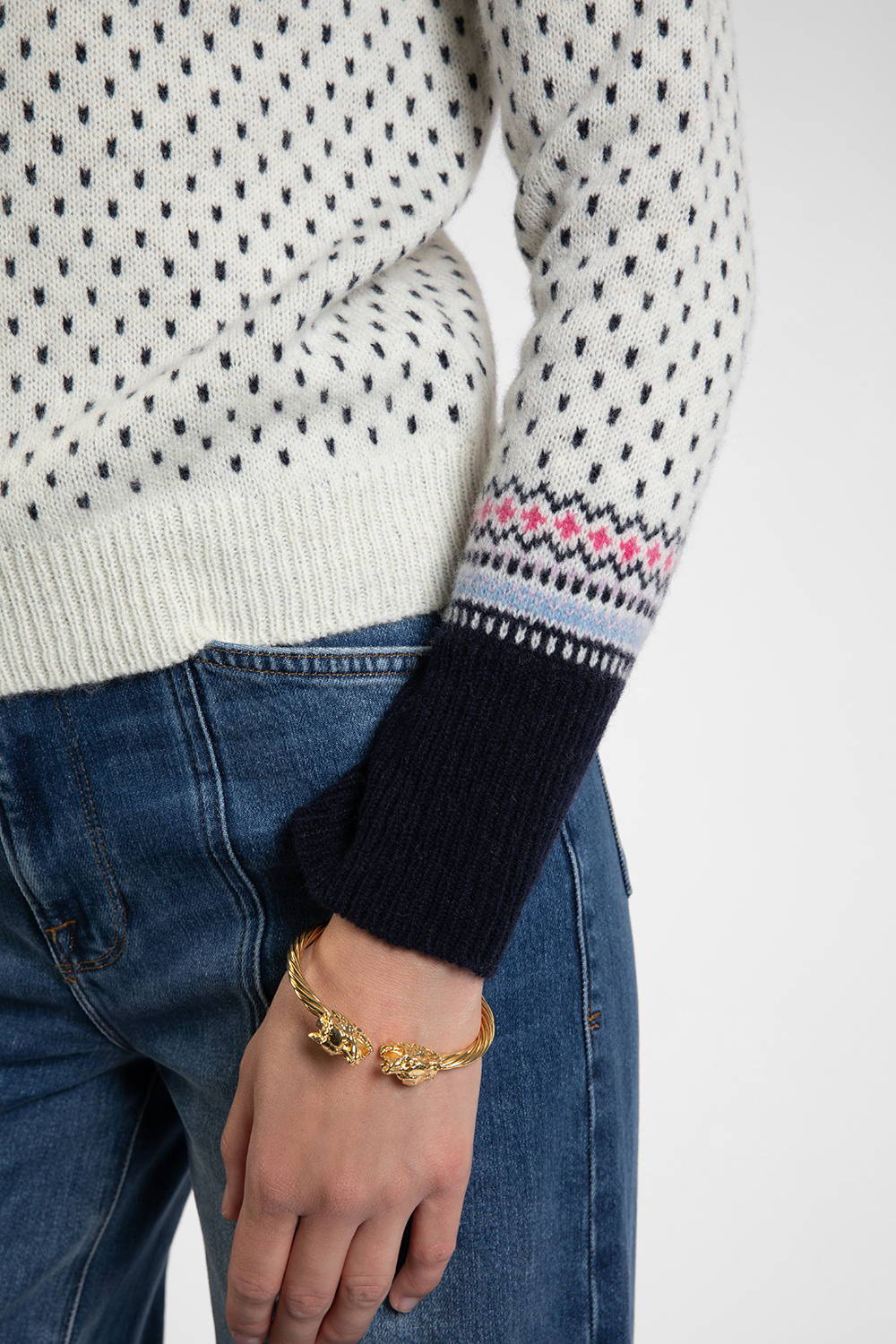 What's your biggest driver in your professional world?
Creativity, fairness & not following the crowd.
If you could swap wardrobes with anyone, who would it be?
My stepdaughter Hermione but I would need to edit her wardrobe; she's a hoarder. For Parisian style you can't beat Jane Birkin and Caroline de Maigret.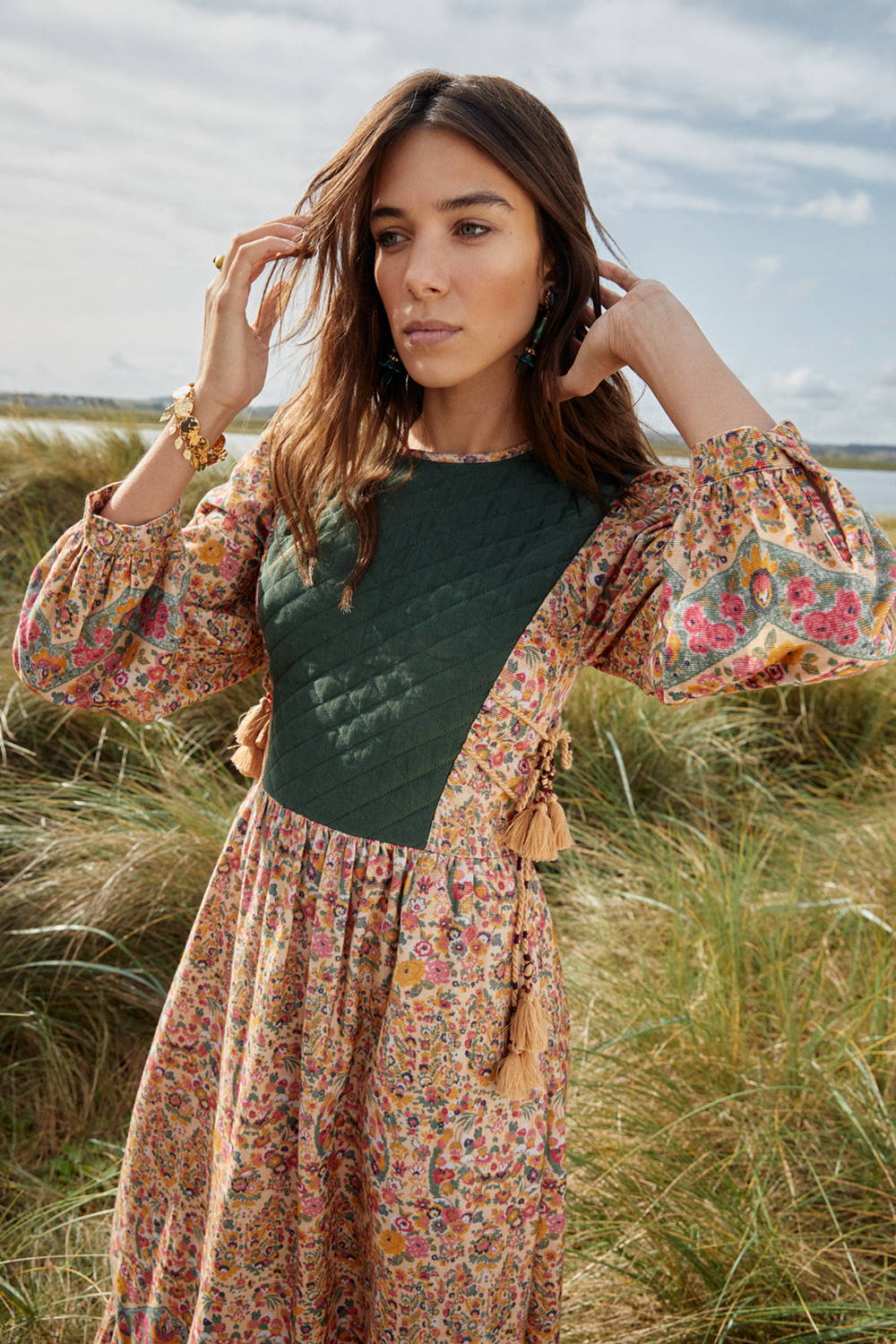 What's been your most memorable moment for Brora?
There are too many; it has been an incredible 30-year journey. To my great surprise, about 10 years ago, I was nominated for Veuve Clicquot's 'Business Woman of the Year' award, based on our sustainability and ethics. Then during Covid, we raised £300,000 for charities helping people affected by the pandemic, by selling Liberty print face masks. The project started at home on my sewing machine and I really drove the concept. It was both exciting and rewarding to be creating a force for good at such a challenging time. And more recently I have seen two of my daughters launch a capsule collection under the label Skye by Brora, which has blown me away.
What are your wellbeing practices or rituals that have helped you through your career whilst having your family?
A bottle of wine with a very good family dinner and a swim every morning.
What Beulah piece do you have your eye on this autumn?
The quilted needlecord breasted floral folk dress that tightens at the waist with tassels is really unique and lovely. Its earthy palette has exactly the colours I am drawn to.
You can order the Merino Lambswool Fair Isle Polo Neck in Ecru online with free UK delivery, here.
Shop BRORA online, here.
Marcia Ivory Floral Dress