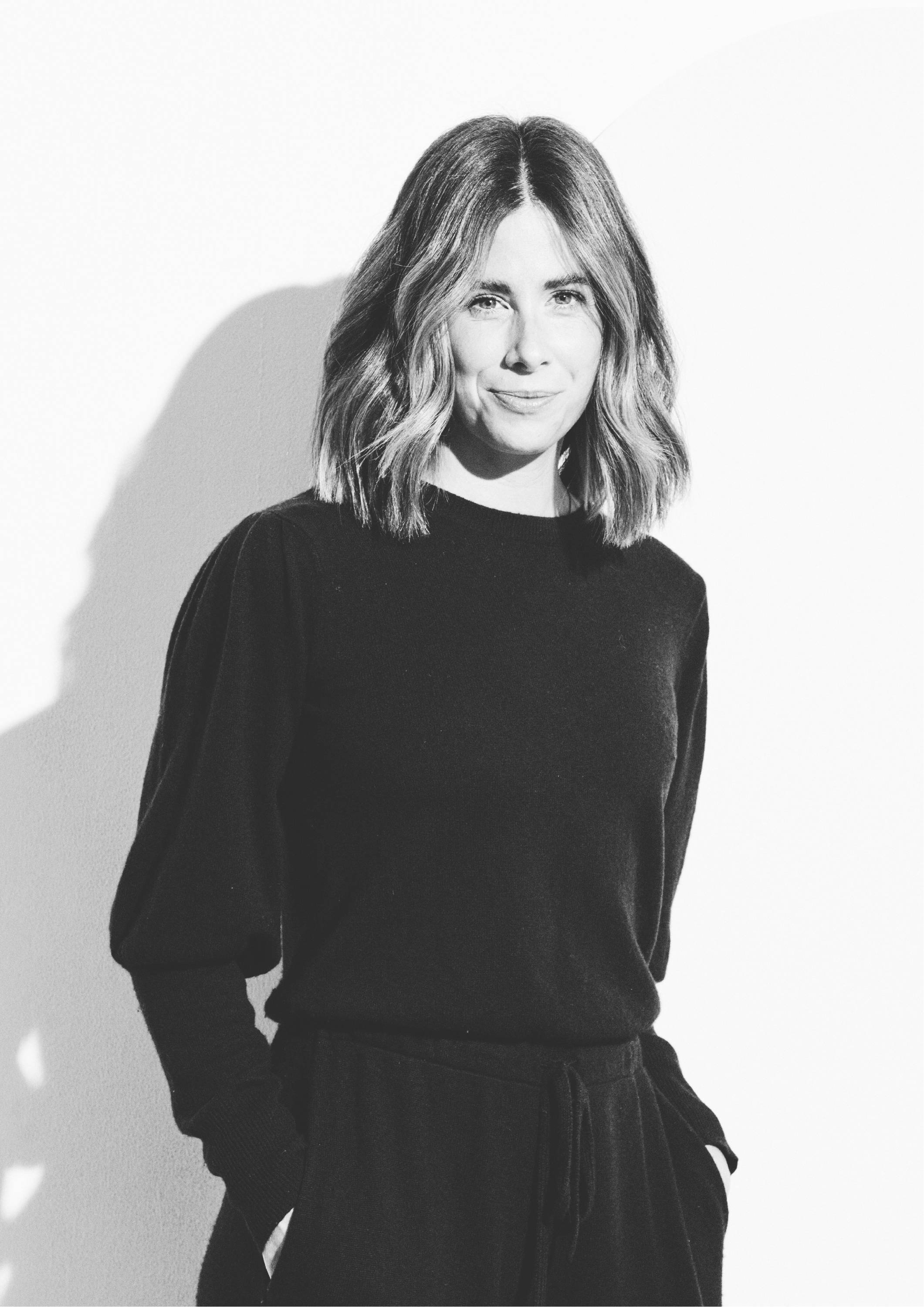 IN CONVERSATION WITH
Isobel Elphinstone
Co-Founder of COSSIE+CO.

Isobel Elphinstone founded COSSIE+CO in 2018, and with our exciting new swimwear collaboration with the brand now available online – we grabbed 10 minutes with Isobel to talk summer style and the reality of running a business alongside parenting.
Beulah x COSSIE+CO Poppy Swimsuit

1. Tell us more about how you set up COSSIE+CO and the brand mission?
My career has always been in fashion, working for big fashion brands in both NYC and London. After having children and going back to a big corporation my priorities had changed. I was eager to be more creative and work for myself. I've always had a bit of a thing for swimwear and felt there was a niche in the market to create swimsuits that made women feel more confident. The concept was simple: swimwear that both empowered and celebrated the modern woman. Recognising beauty in simplicity, I created flattering silhouettes in colourful designs that would help women feel their best on the beach or by the pool, as let's be honest, wearing not much more than lingerie out in public can be a little anxiety inducing!
2. How do you juggle work and parenthood?
With help! Being super organised is key. It can definitely be described as a juggle and it's certainly not easy being a mum and having a full-time job, however I wouldn't want it any other way. The children are always my first priority, I make sure I am there for (almost!) every school drop off and pick up, sports matches, plays, etc. However we have also taught the children the importance of women having a career and I am amazed by their understanding. One big tip is to let go of the mum guilt as much as possible, it doesn't help anyone!
Jessica Bikini Top & Lucinda Bikini Bottoms
3. Which Beulah dress will you be wearing this summer & why?
Do I have to choose one?! I'm completely in love with the Ahana Dress in Lemon. It's timeless and elegant (which resonates with our swimwear), it can be dressed down with a trainer or dressed up for an occasion. It will definitely be my summer must-have!
4. Let's talk about our collaboration. Tell us more about how it came about & the synergies between Beulah & COSSIE+CO.
Being a long-term fan of Beulah, we have recently started to collaborate more together and it became very apparent that the COSSIE+CO and Beulah customers are very similar. Our customers want to invest in beautiful, quality pieces that they can come back to year after year. Both our customers tend to be responsible buyers, they are aware of the impact their purchases have on the world and therefore look to brands who are doing their bit, which we both are. Furthermore, and just as importantly, I absolutely love Beulah's seasonal prints and as florals are big for COSSIE+CO this summer it felt as if it was a perfect fit.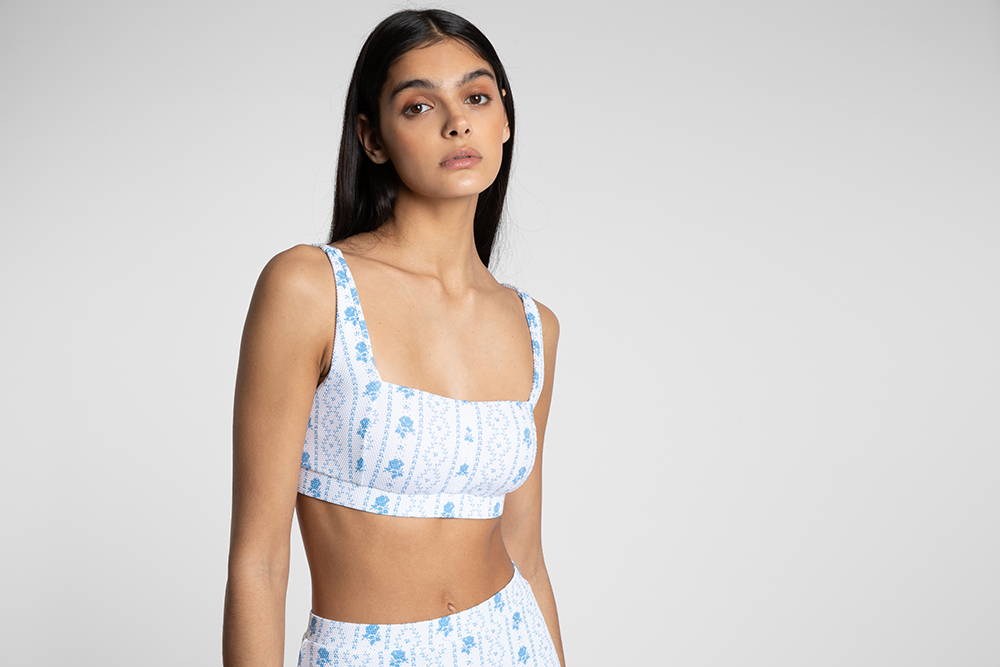 Jessica Bikini Top & Lucinda Bikini Bottoms
5. Where will you be wearing the Beulah x COSSIE+CO swimwear this summer?
I'm just so excited by how beautiful the COSSIE's are, so I will be wearing them whenever I get the opportunity. Is the school run too much?! We're going to Sardinia this summer so both the bikini and one-piece will be coming with me. The wonderful thing is that although they can be worn on the beach I will also be wearing The POPPY as a bodysuit paired back with some beautiful white palazzo pants.
Discover the Beulah x COSSIE+CO Swim collection