mother's day:
A FOUNDER'S SPECIAL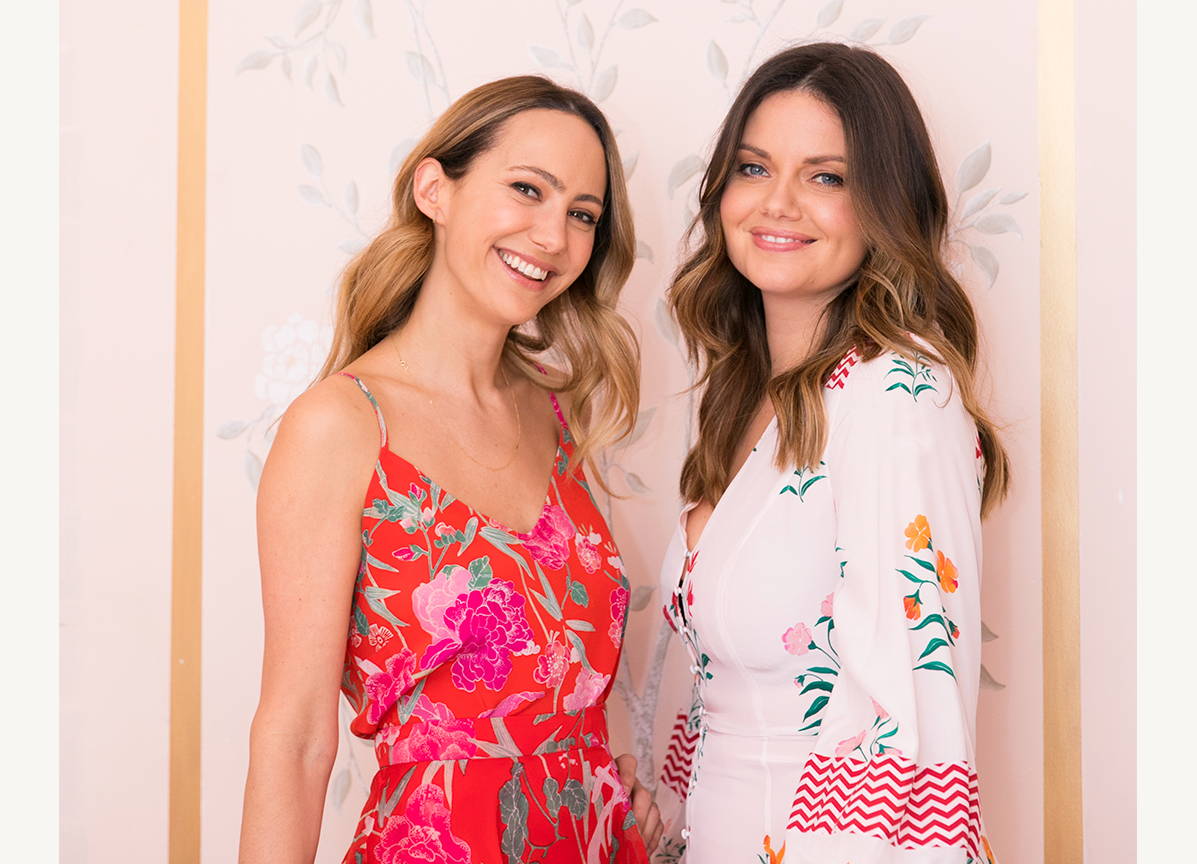 Natasha and Lavinia were compelled to fight modern slavery following a 2-month trip to Delhi working in a rehabilitation centre. They founded Beulah, a luxury womenswear brand inspired by the fine fabrics and beautiful designs of the East - with a social mission: to empower vulnerable and trafficked women in their supply chain.
Natasha Finch, married mother of 3 daughters (Georgia, 8, Cienna, 5 and India, 2 and their dog Coco) currently lives in Gloucestershire. Lavinia, married mother of 2 daughters (Riva, 1 and Romey, 3 months) lives in South West London. Both give us a glimpse of their lives and the juggle of being a mother and running their own business: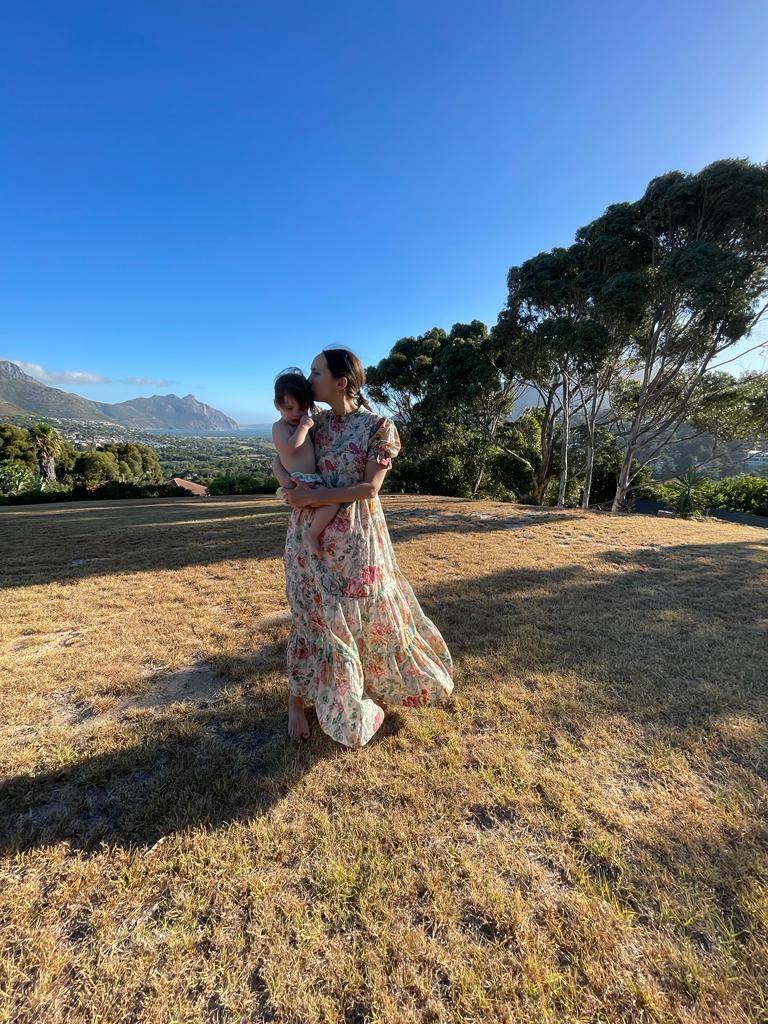 Favourite way to start the day?
N: A leisurely lie in, with no school run, and a cup of tea.
L: A cup of tea in bed with Jamie and the girls.
My non-negotiables for self-care are...
N: Taking Wild Nutrition supplements daily and a VOTARY face mask at least once a week. Plus a facial at Daylesford - which happens very rarely!
L: Exercising first thing before the girls get up, followed by a cold shower and a good skincare routine morning and night. I swear by the De Mamiel cleansing balm, it's natural which I love and it smells divine, taking away the day's stress!
On my bedside table, you'll always find...
N: Bible, ear plugs and a cup of tea.
L: An eye mask, a good book and some essential oils to aid sleep (and stress!). I'm currently loving 'Made by Becks – Serenity, Essential Oils'.
My favourite outfit at the moment is..
L: Our newly launched Marie Roll Neck Jumper with a pair of jeans, great for the transitioning weather we're experiencing at the moment.

The one thing I wished I had known before becoming a parent is...
N: That you will never have any time to yourself ever again!
L: Take advantage of lazy Sundays while you can - they are a distant memory now.
My greatest achievement as a parent is...
N: Getting through every day!
L: My two girls – they remind me to savour every moment and to laugh each day (and sometimes cry 😊!)
At the weekend, you'll usually find us...
N: Having a coffee in a playground
L: In the countryside, playing outdoors
The invention I wish someone would create to make my life easier, is...
N: A machine that can wash clothes, dry them and return them folded in a cupboard.
L: A magic wand that tidies away all the toys at the end of the day!
The values I wish to instill in my children are...
N: Honesty and kindness
L: To never give up and show compassion always.
My favourite/go-to mantra when it comes to parenting is...
N: I can only control myself. And breathe!
L: Everything is a phase, and you will get through it - eventually!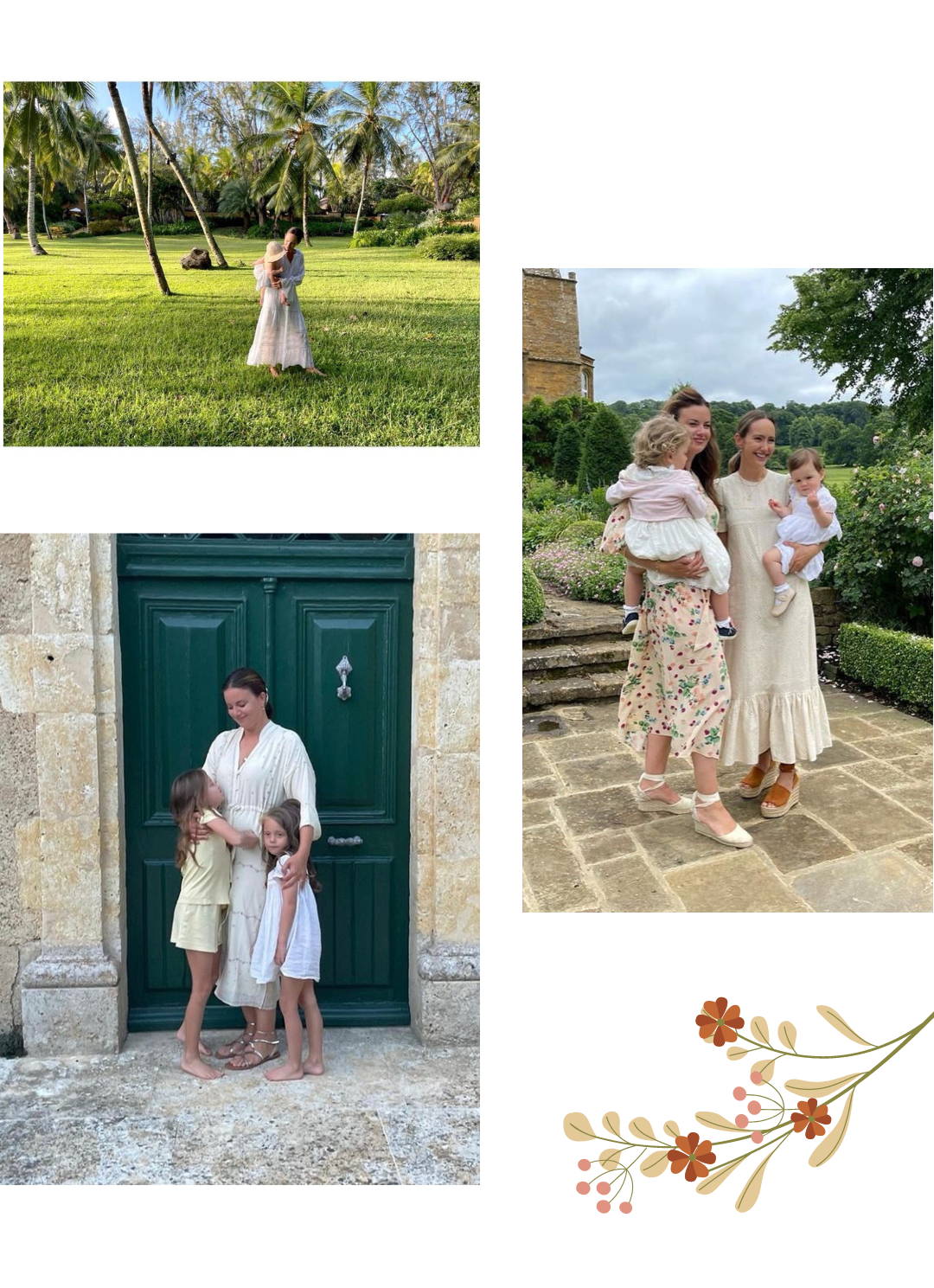 SHOP LAVINIA & NATASHA'S FAVOURITES FOR SPRING