INTERNATIONAL WOMEN'S DAY
Working to support women across the world through fashion.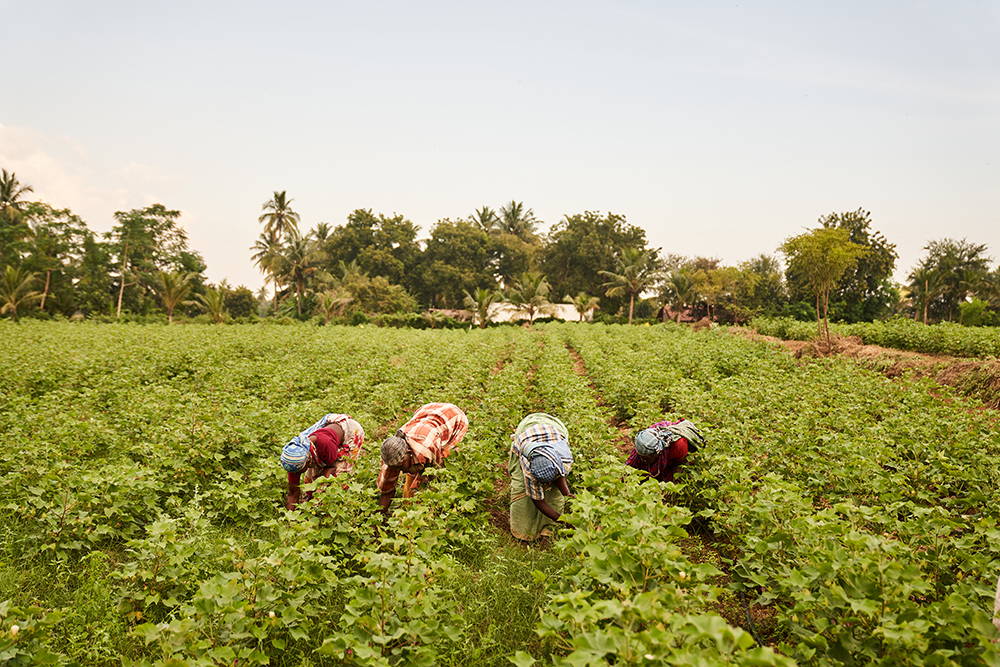 This International Women's Day, on Wednesday 8 March 2023 is a good time to focus on our three core pillars of Prosperity, People and Planet. Women are integral to our values at Beulah and we are honoured to work with numerous talented and brave craftswomen. Of the approximate 40 million people currently trapped in slavery worldwide around 25 million of these work in forced labour.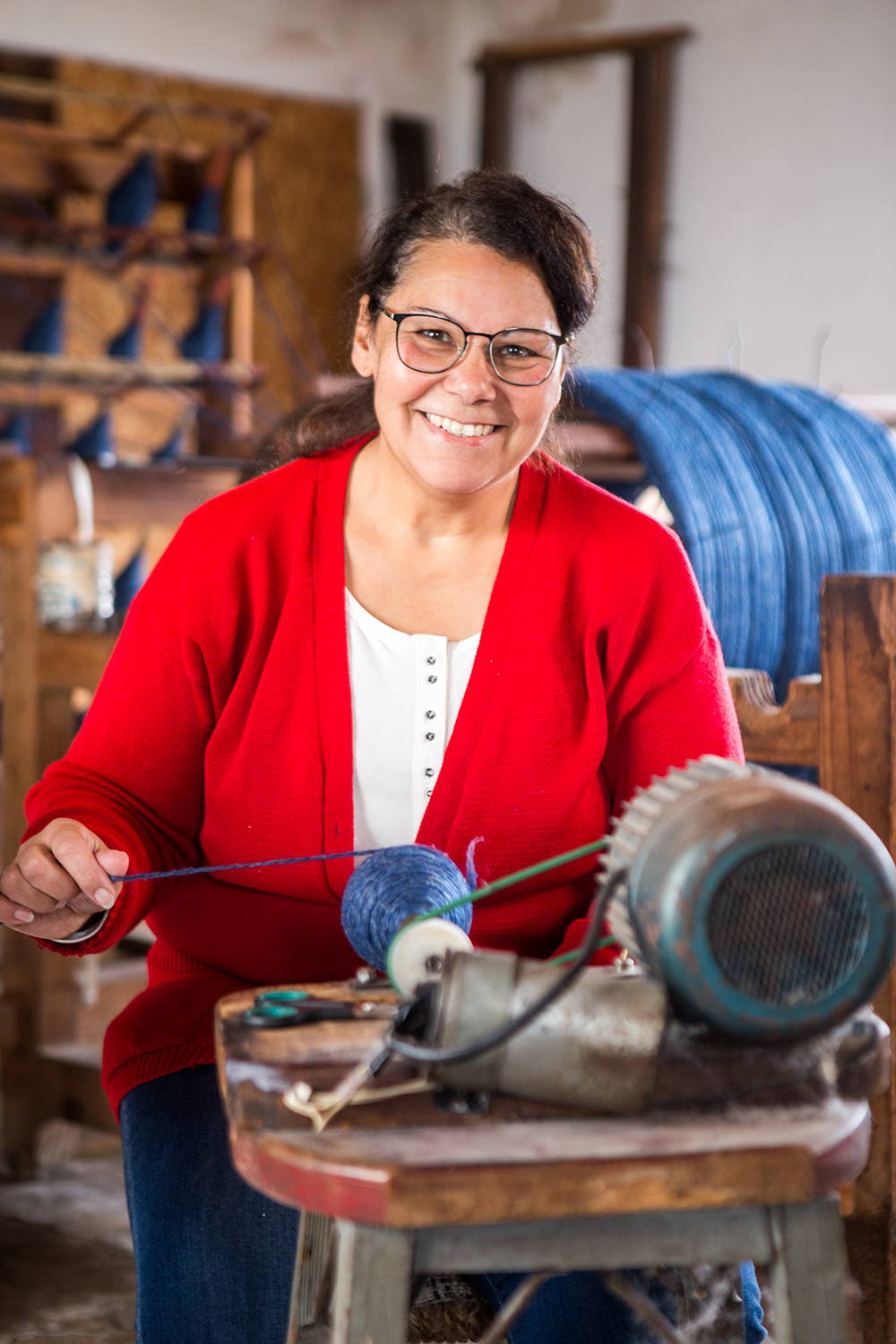 When it comes to the fashion industry we have always championed the notion that the fashion industry should be a force for good - we want it to solve problems not add to them. The women who work in our supply chains include former victims of domestic violence, civil wars and the illegal sex trade. By comparison to men who typically reinvest 30 percent of their earned income, women reinvest a whopping 90 percent of it back into health, education, food, children and their communities. This means that in turn, women empowered through sustainable employment are able to lift their families and entire communities out of poverty.
Since 2017 Beulah and its customers have provided at the time of writing 43,000 hours of employment for women in Nepal, India, Bangladesh and closer to home in East London through embroidery, hand block printing and sewing. These extraordinary skills which include processing raw materials and producing regionally dyes, prints and weaves have helped create our style fusion between east and west and made us who we are today.
In North West Bangladesh in the rural village of Thanapara the artisan skill comprises fabric weaving and hand embroidery. The community was ravaged by war in 1971 when the Pakistani Army killed over 100 unarmed men during the war of Independence and still bears the scars today in the form of illiteracy for example. Thanapara Swallows Development Society was originally founded by the Swedish organisation in 1973 but it is a fully independent non-governmental organisation. Today 1000 children are educated at Swallows and many learn traditional textile techniques such as handweaving. The program employs125 artisans who gain their confidence and cultivate financial independence thanks to their skills. The result? Beautiful, hand dyed and spun organic cotton that is locally produced such as our Green Floral Applique Tablecloth.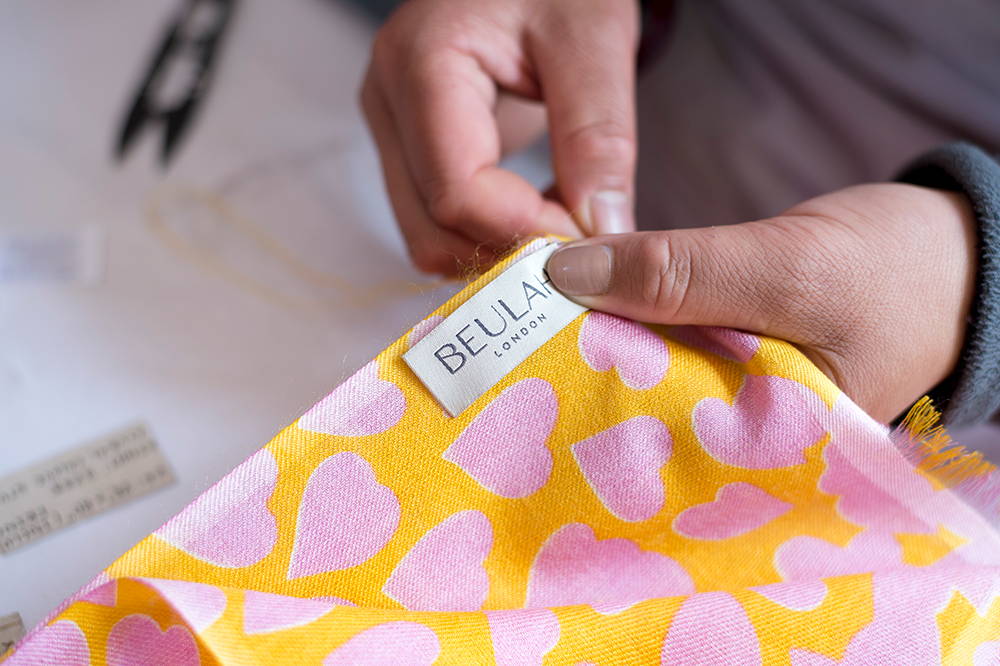 The Oshadi Collective in the rural village of Kanjikoil in Tamil Kadu in India works with local farmers and artisans to create sustainable cotton. In Sanskrit the meaning of Oshadi means essence of nature or healing plant. This is a place that brings ancient Indian agricultural practices to meet the needs of the modern fashion industry. Everyone on the 50 acre farm is paid the living wage. The cotton and peace silk used in our Dorothy Geo Dress was lovingly made on the regenerative farm in Oshadi. Regenerative cotton farming works with the soil to replenish its health, while consistently yielding beautiful cotton plants.

In Kathmandu, Nepal, a smaller operation is afoot consisting of thirty skilled female workers who practise hand spinning of wool, cashmere, merino and linen. Gabriella and her all-women workforce share our values and ideals and produce high quality scarves. The women learn from their older mentors and practise their trade sitting together in a circle chatting whilst they spin and weave. Before being employed in the cooperative, many of the women were involved in piecemeal and low-income work. Providing regular, sustainable and skilled work, builds their self-confidence, elevates their status and enables them to gain independence.
There are more initiatives that we are proud to work with, the above are but a few that highlight on this day the women we know, the clothes we wear, the futures we share, the hopes we hold. Happy International Women's Day!

Words by Sybilla Hart.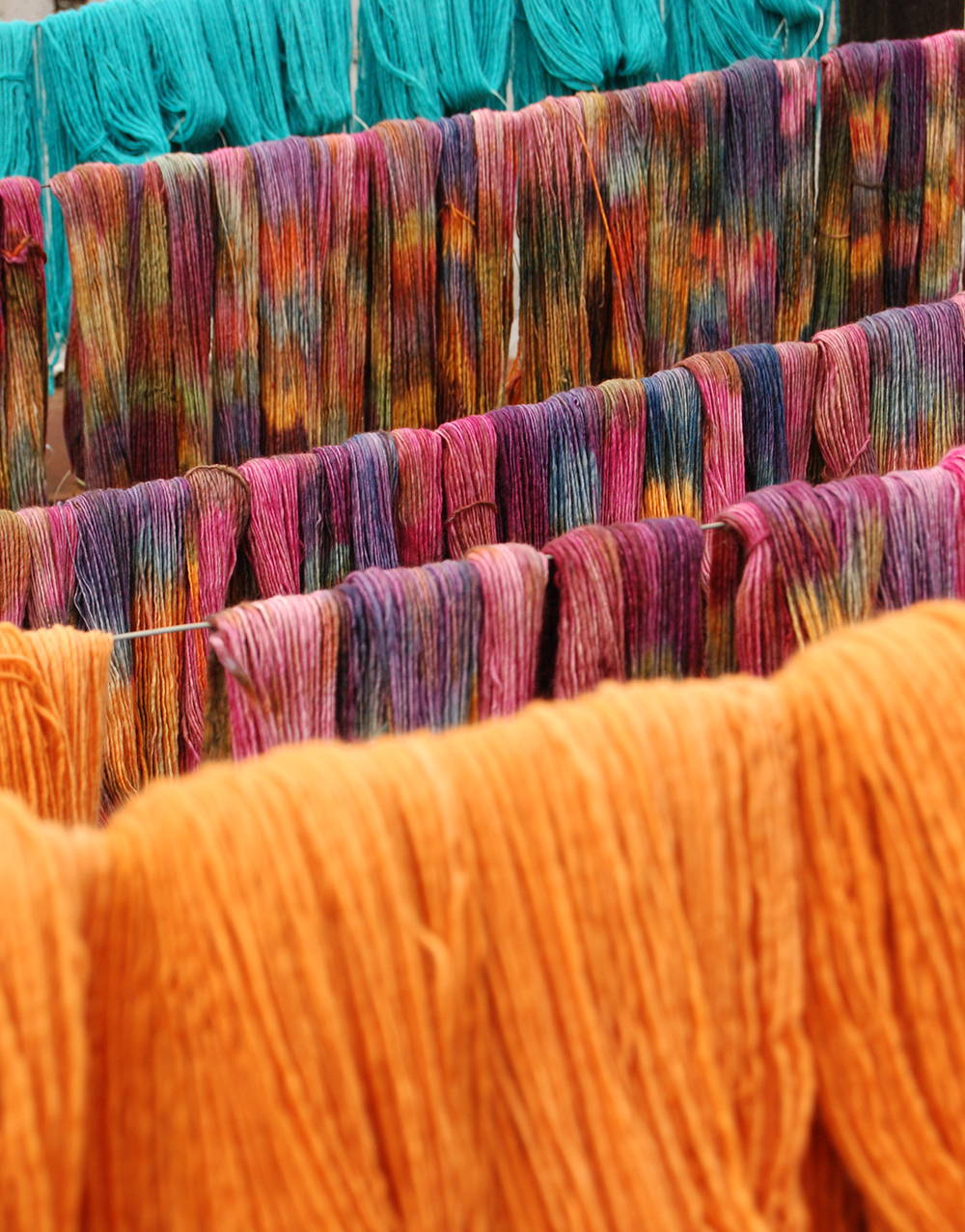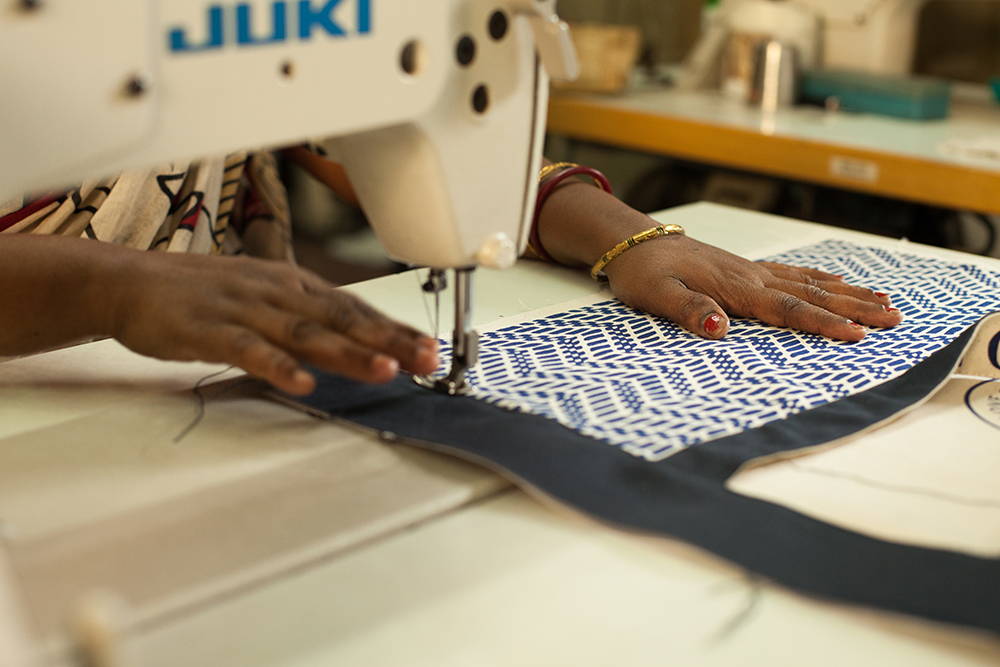 MADE BY OUR IMPACT PARTNERS