BEULAH COLLECTIVE INTRODUCES
Cloth Collective
We have collaborated with Cloth Collective to merge interiors and fashion. Created exclusively for Beulah, these limited-edition frill cushions are hand-dyed using colour harnessed from botanicals which are 100% natural and non-toxic, making your home a healthier place to be!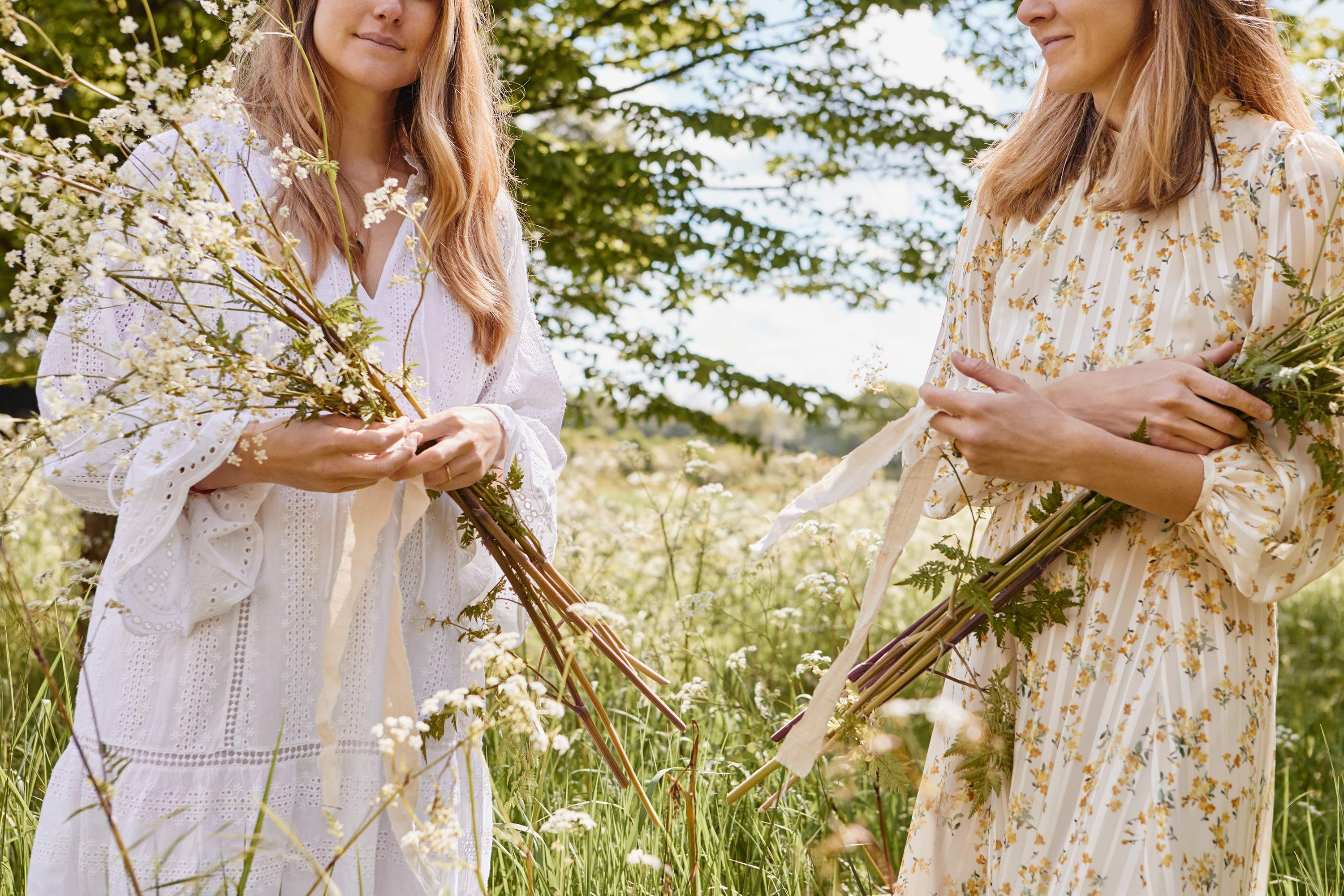 Where do you get your inspiration for Cloth Collective?
I read a book called Fibershed by Rebecca Burgess. It is about the disconnect between our textiles and our understanding of their impact upon the environment, labour and human health. It is fashion focused but I felt when reading it that the same disconnect needed to be mended in the interiors world. So at Cloth we are creating hand dyed fabrics which are not only healthy (we use 100% natural dyes) but we are also endeavouring to use fabrics which are only woven with yarn made from sustainable fibres.
Finally, our British collective of growers, spinners, weavers and dyers was born out of necessity: in order to scale Cloth and take on larger orders BUT it has proven to be an amazing way of supporting British crafts people, such as the wonderful Katherine Preston (as pictured below in our Fleur Cornflower dress), one of our incredibly talented collective who has an impressive knowledge of natural dyes.
Through your work, you've created a collective of your own. What does it mean to you to be a part of Beulah Collective?
It is just nice to be acknowledged as a woman for creating an impactful business and one which has a purpose at the heart of it that goes beyond profit. Thank you so much for asking Cloth to be a part of your Collective, I'm honoured!
What is your favourite Cloth Co. piece that you have created?
Without a doubt our limited edition series of artwork which we designed with hand printer Flo Hawkins @flo_hawkins.
What was your inspiration behind the Cloth Collective x Beulah frill cushion?
As Beulah is a brand for women, I wanted to create something that celebrates femininity hence the frill! Then in terms of the colour palette, we created natural dyes that are restful and therefore reflective of Beulah's latest collection.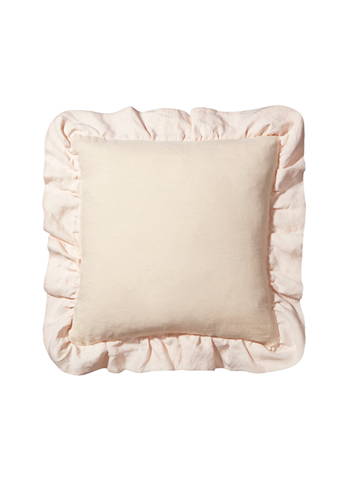 Can you tell us a little more about the strapline #livebeautifullysustainably that you use?
I can't take the credit for this! Our head of branding (Becky at @good_by_design) came up with it. Our mission is to create non toxic textiles for the home that allow our customers to live in a beautiful way but sustainably!
And lastly…what's your favourite Beulah piece?
I LOVE my new Beulah Sonia Lemondade dress! The print is so feminine and the cut incredibly flattering.
MORE BRANDS IN

BEULAH COLLECTIVE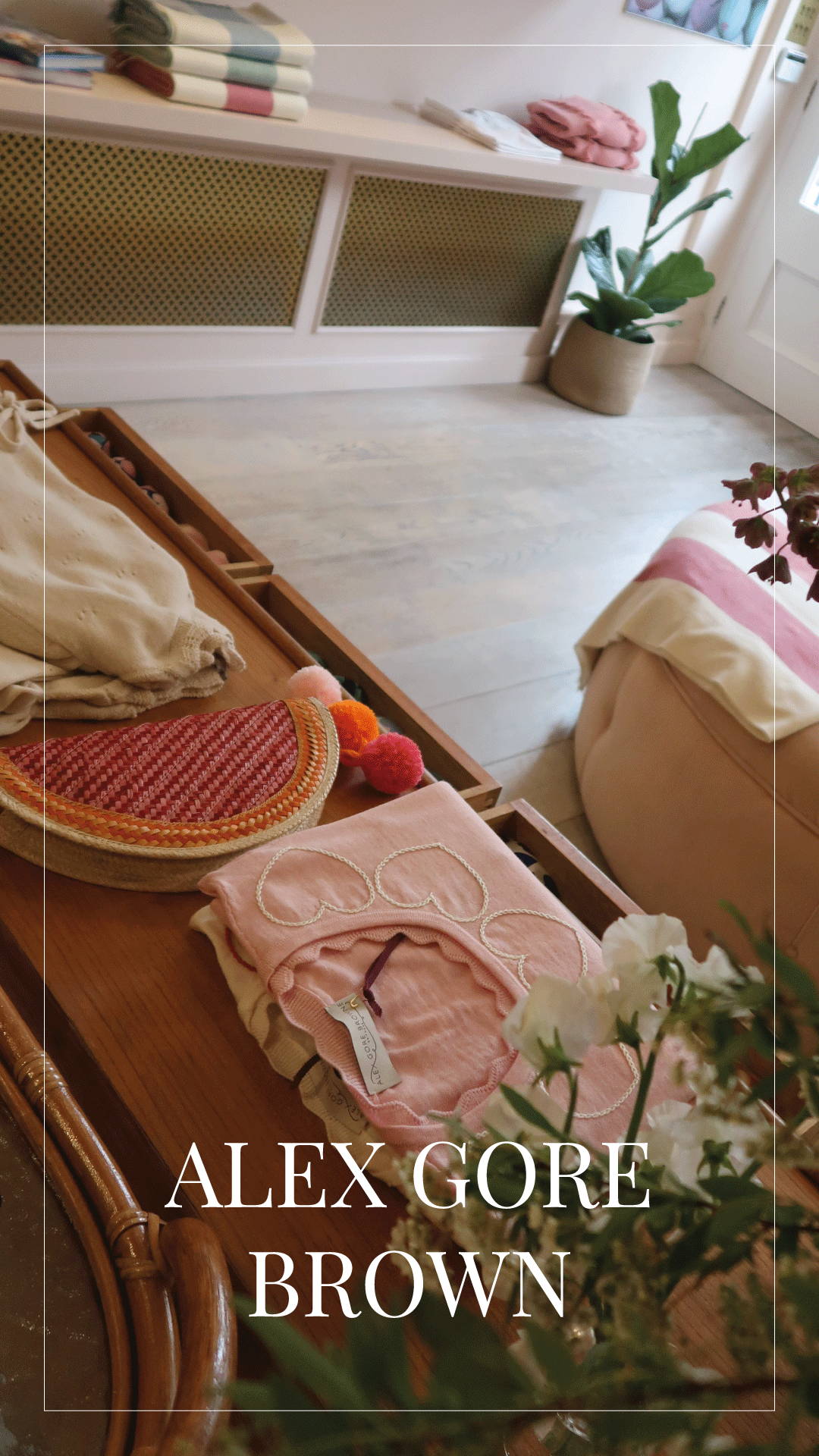 HOW TO SHOP
Our Belgravia Boutique will be stocking artists and brands in store as of May 3rd, 2021.
The store will be open Tuesdays to Saturdays from 10am to 6pm.
Where to find us?
77 Elizabeth Street, SW1W 9PJ, Belgravia.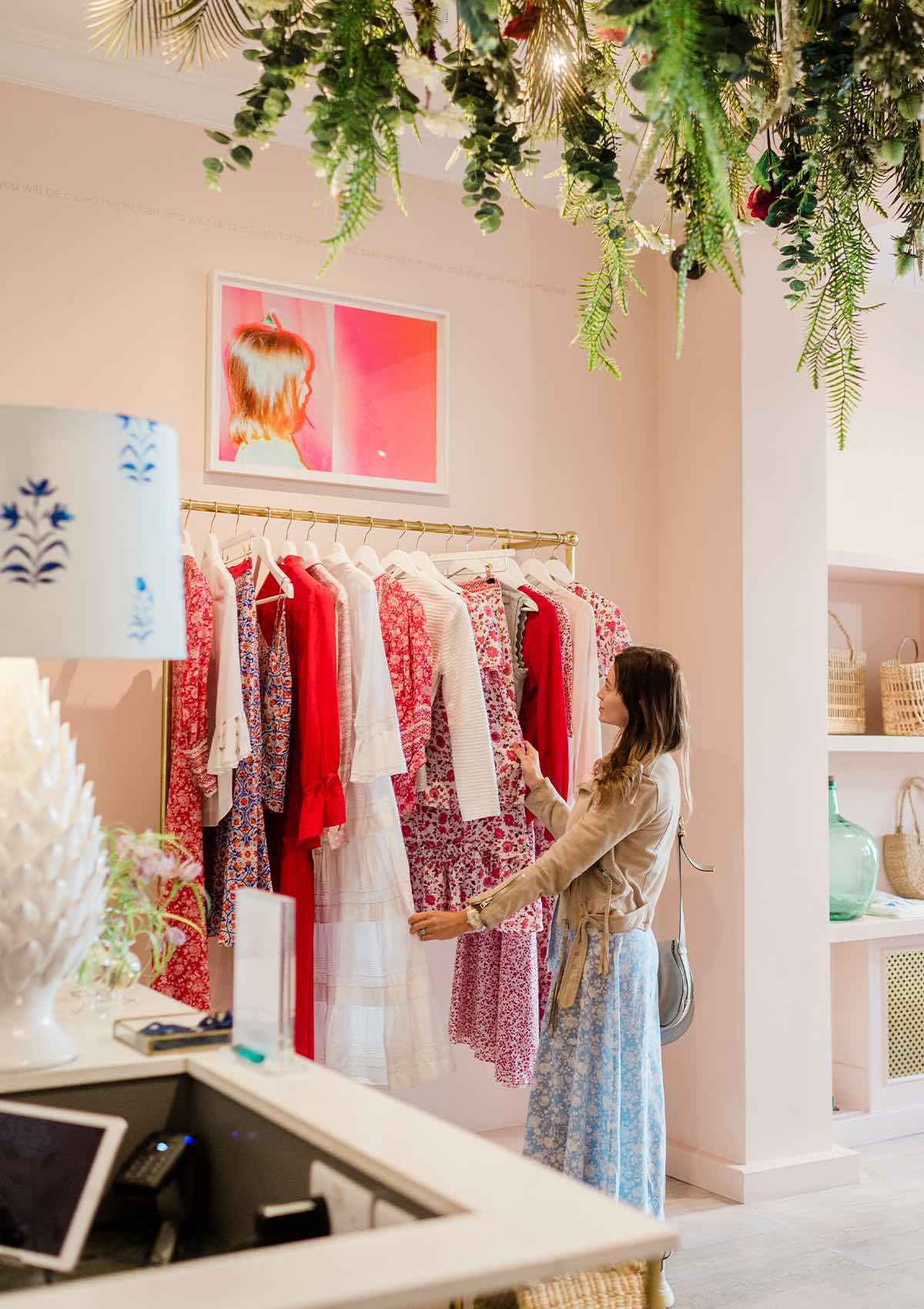 What does it mean to you to be a part of Beulah Collective?
I just love that through buying one of their beautiful pieces, you empower vulnerable and trafficked women. MTArt Agency is a B Corp so I love to work with any businesses who also have strong values.
What's your favourite artist or piece of art?
I could never say but I am so lucky to be working with David Aiu Servan Schreiber, Robert Montgomery, Walter & Zoniel, Delphine Diallo. I am getting to a level where I work with all the artists I have followed and loved for years so it's a true blessing.
And lastly, what's your favourite piece from the new collection?
Most definitely the Liana dress from the new collection...
For vulnerable and trafficked women. Our aim is to enable them to live in freedom

We're creating a sustainable, commercial, and creative vehicle that will provide an alternative livelihood to these women. We do this by providing meaningful employment to women who craft our products, and we also donate 10% of our profits to charitable causes.

We are currently working with
Who are joining us in our cause to empower women through the business of fashion.