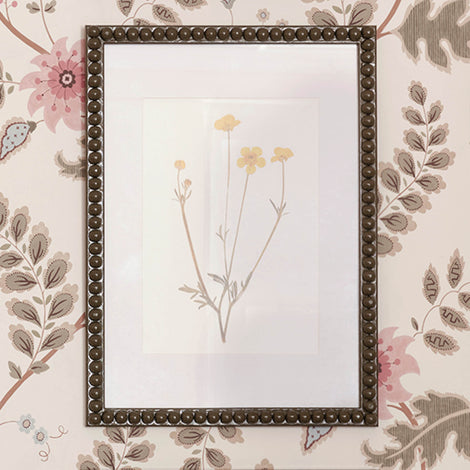 Beulah x Wilder & Wren Pressed Buttercups Print in Bobbin Frame
£162.50
Beulah is delighted to partner with Wilder and Wren to produce these stunning digital prints of real pressed flowers, framed in a green bobbin. The original wild and cottage garden flowers were picked and pressed in Dorset. For more information about Wilder & Wren visit www.wilderandwren.co.uk or @wilderandwren on Instagram.
Dimensions 34cm x 39.5cm with an antique white mount. Each frame comes mounted, glass, back & fixings to hand portrait or landscape.
Framed in a green bobbin.
Wallpaper by Salvesen Graham.
This item is shipped (UK only) directly from our supplier. Please contact care@beulahlondon.com to arrange delivery or in-store collection prior to purchasing.